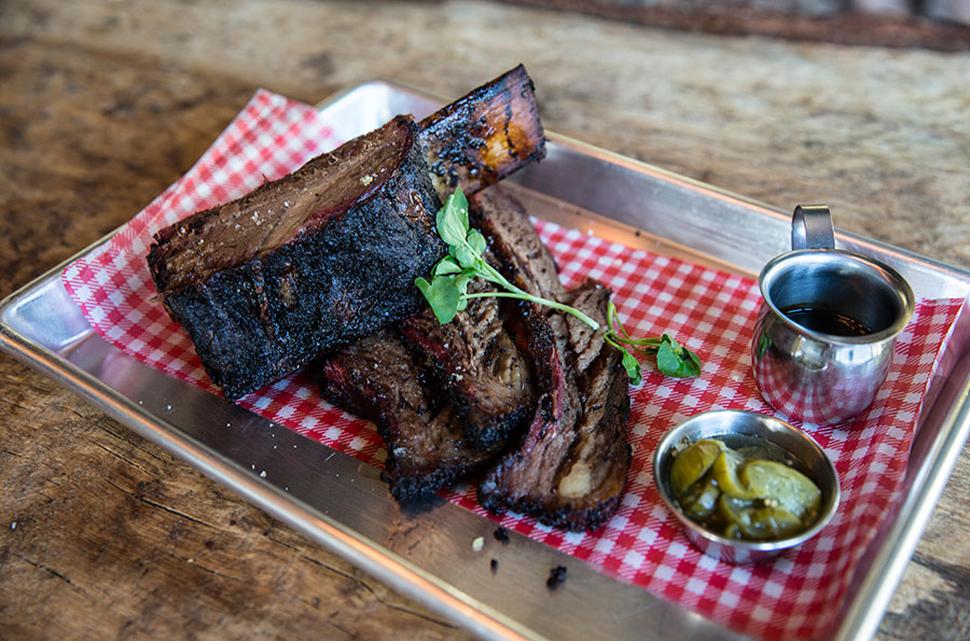 Restaurant Review: Miss Moonshine's
Miss Moonshine's may be the new kid on the block but it's already buzzing with a young hip crowd
Wednesday July 8, 2015
Address: Lot 3, 130 Ponsonby Rd, Ponsonby
Phone: Ph (09) 360 4075
From the menu: Corn bread ($6), buttermilk fried chicken ($17), Cloudy Bay clams ($16), pulled pork ($26), beef brisket ($32), dirty rice ($8), collard greens ($9), cauliflower cheese ($9), donuts with salted caramel ($12)
Drinks: Fully licensed
Rating: 9/10

This was the second time I'd taken my older brother Henry to a review dinner, and the second time he'd accidentally locked himself in the disabled toilets. This despite the fact he doesn't have a physical disability, though there are only so many times a 43-year-old man can get stuck in a toilet before you begin to suspect some sort of intellectual constipation.
At Miss Moonshine's he found himself on the wrong side of a security door, and was compelled to return through an arcade to Ponsonby Rd, turn into Richmond then walk down the alleyway behind Golden Dawn and arrive at the restaurant again, where he found his younger brother finishing off the last of the shared plates.
I'd invited Henry because, like me, he's obsessed with smoked meat. The two of us spent the summer trying to perfect our respective techniques — he with a purpose-built smoker, me with a cheap kettle barbecue that looks like a Weber but is made by a company that specialises in small household appliances (I called their helpline to report a missing part and they tried to fob me off with some free hair straighteners).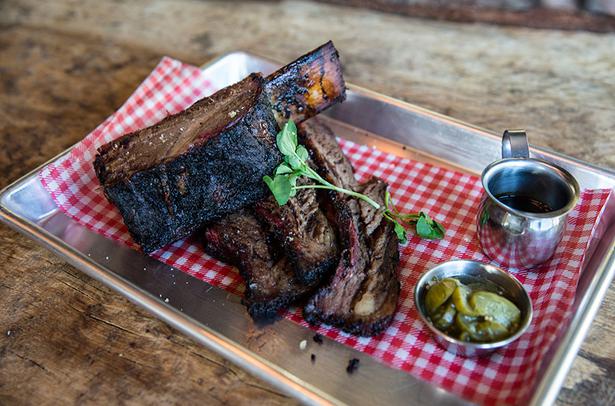 But tonight we were pilgrims at the temple of Miss Moonshine's, where the meat is smoked in an oven the shape and size of a locomotive engine. The owners found it in Kansas and shipped it to Ponsonby, where it's fired up at dawn and loaded with pork shoulder, lamb leg, whole chickens, beef short rib and, the king of slow cooked cuts, brisket.
"They stole my idea," said Henry, who'd been talking for years about opening up this sort of restaurant but whose entrepreneurial languor is surpassed only by our father, who 10 years ago conceived "a phone and an iPod in one!", before instead putting his money into a Whangarei subdivision.
Well I hope the young and unreasonably attractive couple who own Miss Moonshine's do well out of it, because it's a stunningly good restaurant. Week one, and it was humming — the sort of buzz that other restaurateurs must dream about, helped partly by a hip local crowd and partly by good music, great lighting and half a dozen energetic floor staff who looked happy just to be there.
The room is a mix of modern and rustic — the big glass sliding doors would have been useful when the oven arrived, not to mention the massive chunks of macrocarpa trucked in from the family farm. The tree trunks have been sawn up to create a kitchen pass, front counter and various outdoor tables, while a stack of native timber — manuka and pohutukawa — sits next to the locomotive for fuel in order that the meat tastes not of Topeka but of Aotearoa.
Cornbread is crunchy, moist, spicy and sweet if a little too crumbly for easy eating. Cloudy Bay clams are naked in a bowl of their own broth — another week and the waitstaff will realise they need to give you somewhere to put the empty shells.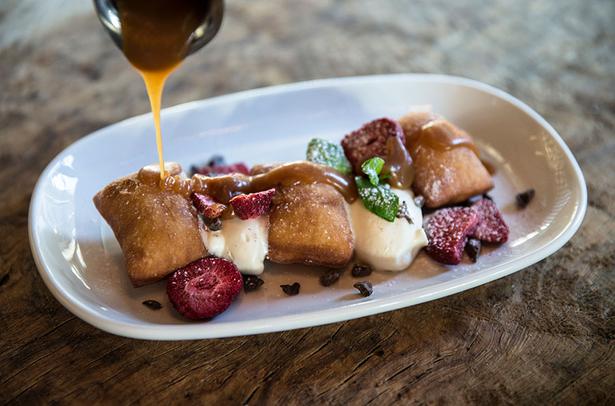 The portions of meat are smaller than you might expect for 30 bucks — though of course, when you invest 16 hours in even a cheap cut of beef you should expect that to be reflected in the price. It's a form of enforced restraint, too — when I ate brisket for lunch at Woodpecker Hill I was too full for dinner that night. Portion control or not, I seriously doubt anyone will leave Miss Moonshine's hungry.
Our pulled pork was perfect but I'm bound to say that for all the love, science and labour it gets, the brisket might not quite be there, at least for my tastes. Again, the best local comparison is Woodpecker Hill where the meat falls apart and the fat is fully rendered. At Miss Moonshine's you need a knife with your fork, and though the flavour is spot on you wonder if all 16 hours are necessary for this sort of texture.
It doesn't matter. I'd go back just for the cauliflower, served in a hot skillet, its "truffle crumb" topping singed to a crunch under the grill and all creamy cheese beneath. Then afterwards the doughnuts — diamond shaped and deep fried hollow, served with a thick salted caramel and whipped cream. Having awarded Phil's Kitchen the Best Doughnut in Auckland prize some weeks ago, I'm happy to give these the silver medal.
In days to come the outdoor roof will go up, street food vendors will move in next door and this will become a major new hub of Auckland city nightlife. Already I can't wait to throw a good shirt on, straighten my hair and return to this excellent and beautiful new restaurant.
Share this:
More Food & Drink / Dining Out