Restaurant Review: MooChowChow, Ponsonby
The food has never been better at Ponsonby's MooChowChow, finds Jesse Mulligan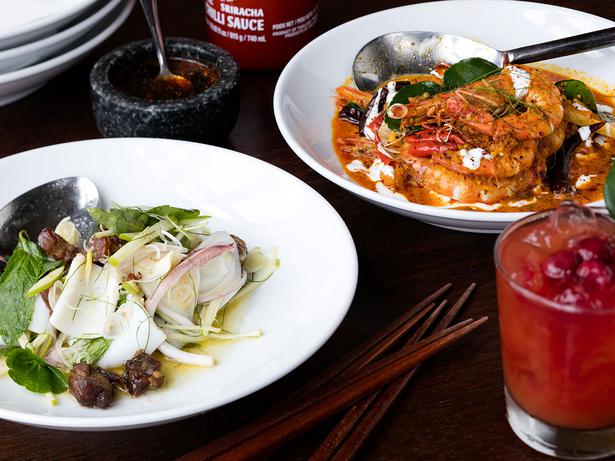 Wednesday Oct. 12, 2016
Cuisine: Modern Thai
Phone: (09) 360 6262
Address: 23 Ponsonby Rd. Bookings accepted
Drinks: Fully licensed
From the menu: Half chicken $20, papaya salad $20, "ma hor" $12, squid and pork salad $22, yellow prawn curry $32, soft shell crab salad $30, tamarind smoked fish curry $34
Rating: 9/10

I recently acted as MC at a dinner full of posh people with money and taste — not the usual thing I get hired for, which is more along the lines of jacked-up pet food salesmen doing Frangelico shots and singing along to Mambo No. 5.
The latter sometimes barely know who I am but they make a good audience for comedy — some sexual innuendo here, insulting somebody's necktie there — by the end of the night we've become so chummy it's hard to walk past the bar without someone shouting me a hazelnut-flavoured liqueur.
But the fancy folks play harder to get. They laugh a bit more quietly and mostly want to talk to me one-on-one, during the breaks, about an interview I've done on RNZ or a restaurant I've reviewed on these beautiful pages.
Most people are occasional diners-out who want to know which restaurant is worth spending their hard-earned money on, but these were the sort of people who read a review and say "this tasting menu looks nice. Let's go this weekend and then again on Wednesday".
The thing is, even wealthy people sometimes get sick of degustation dining. One of them leaned in to me furtively at one point and said "we went to that place you recommended. The food was flawless but we were there for four hours. We did the drinks match but I kept emptying my glass — next time I'll just buy a bloody bottle!"
With this conversation partly in mind, for Viva's summer issue I ate at MooChowChow, a casual but upmarket modern Thai restaurant where nobody ever runs short of a drink and if you're still hungry after your savoury courses you just order more food. This ad-libbed informality makes the dining experience fantastically FUN, which is the variable people most often forget when choosing where to eat.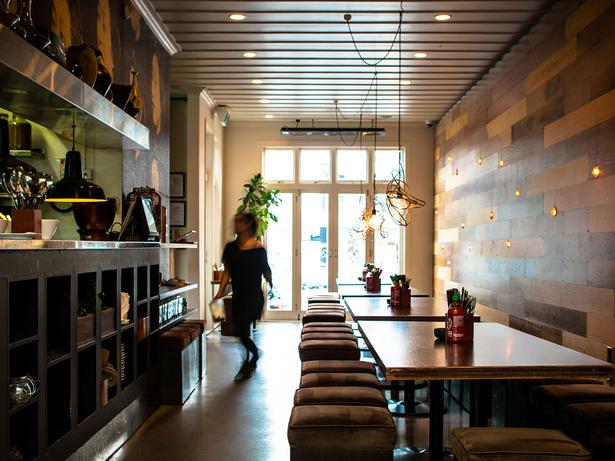 As noted recently in this column, we have plenty of good Southeast Asian food to choose from in Auckland — a big improvement on five years ago when MooChowChow opened and changed the game. No longer were crinkle-cut carrot sticks drowned in coconut cream an acceptable approximation of Bangkok street food, and we will forever be in the debt of owner Mark Wallbank and his chef Che Barrington for that.
The wine has always been stunning here too, with a huge selection of whites and reds by the glass, designed so well to match the food that you can drink glassfuls of the stuff without hardly noticing you're doing it. Along with the usual suspects — gewurztraminer and riesling — there is a white grenache, a pinot blanc and a marsanne/roussane/viognier blend. Reds are chosen carefully too and even the dessert wine list has some surprises — like a sangiovese infused with wild cherries.
And the food has never been better. In the heady opening weeks of 2011 you could sometimes detect inconsistency in the cooking as a small new team of chefs worked hard to quickly feed what felt like everybody in Auckland, but in 2016 you can't fault a thing.
What comes through strongest of all is balance. Take the pork and prawn starter, which features tiny portions of caramelised meat in a satay-style sauce, balanced on a wedge of pineapple. Usually I object to hunks of fruit in a dinner dish, but the savoury flavours were so keen they made the ultra-sweet pineapple almost disappear — all you got were little tropical hits mid-way through the mouthful, along with a colourful and delicate vehicle to get the meat from the plate to your lips.
Green papaya salad was a perfect execution of the form — crunchy, fiery and sour — though it seems a little steep at $20. Squid was stir-fried and served with green apple, caramelised pork, Vietnamese mint and lemongrass — a herbaceous and fresh foil for the seafood, which was tender if lacking a little stretch from the tenderisation process.
Best of all was a smoked fish curry. Barrington's Thai barbecue joint Woodpecker Hill hangs its hat on the spice-plus-smoke proposition, and it's stunning. Here at MooChowChow the effect is more subtle — an obscure fish, ling, presumably smoked pretty quickly rather than the 14-hour woodfire treatment the brisket gets in Parnell. But the process imparts a beautiful layer of flavour and cooks the fillet through, while leaving it moist and flaky.
I'll never eat ling another way now — it may as well have been blue cod. It came with a slightly sweet tamarind and curry sauce punctuated with tiny bunches of fresh young green peppercorns, a uniquely Thai ingredient that pops between your teeth like fireworks.
It's one thing to be big news when you open, but it requires a different class of restaurateur to be just as exciting five years later. Here's to spending a long, hot summer eating long, hot meals in places like this.
Share this:

More Food & Drink / Dining Out