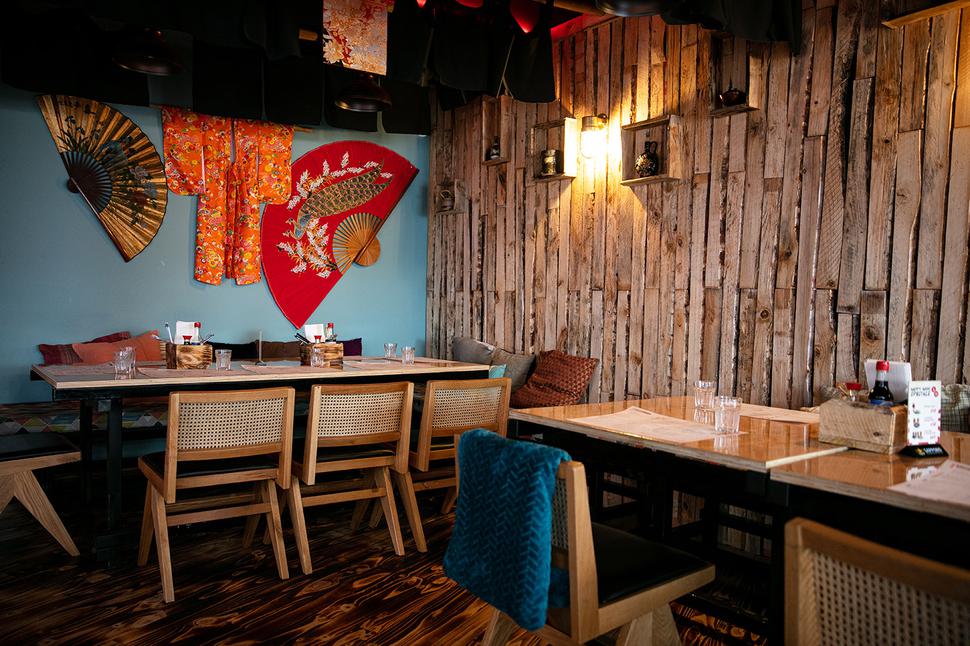 Restaurant Review: Mr Tanaka's Yakitori Hut
His origins may be fiction but Jesse Mulligan finds Mr Tanaka's restaurant is true quality
Thursday Sept. 17, 2020
Cuisine: Japanese
Address: 120 Main Highway, Ellerslie
Drinks: Fully licensed
Reservations: Accepted
From the menu: Beef tataki $18; salmon sushi roll $10; avocado roll $11; house pickles $6; crispy fried squid $16; pork gyoza $14; miso chicken $8; grilled eggplant $9; scallops $18; chocolate pudding $14
Coco's Cantina isn't owned by someone called Coco but nobody really minds because it's a playful brand name that evokes a feeling rather than making a claim of geographical authenticity. But things are less clear at Mr Tanaka's, whose website tells a story of a turn-of-the-century fisherman who sold food to traders passing through his village. "More than a hundred years later, that same fisherman's great-grandson has brought the secrets of yakitori to New Zealand."
READ: A Look Behind-The-Scenes Of The Coco's Cantina Documentary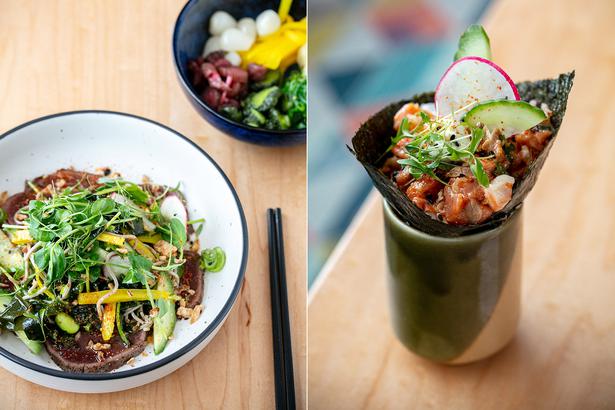 But, as it turns out, there's no Mr Tanaka, just three Kiwi car dealers who used to make regular business trips to Japan and fell in love with the local way of eating and drinking, so started dreaming of opening an izakaya-style restaurant in New Zealand that captured the spirit. That's a pretty good story in itself and I think it's the one they should tell on the website.
April was an unlucky time to launch a restaurant but as soon as lockdown was over, the tables filled up with Ellerslians and it's been hard to get in for dinner ever since. We visited at lunchtime; a cold wind was ripping through the place and making it cosier outside than in, but the service staff were offering their own kind of warmth, keeping everybody happy and ferrying out food that is more than worth leaving the house for.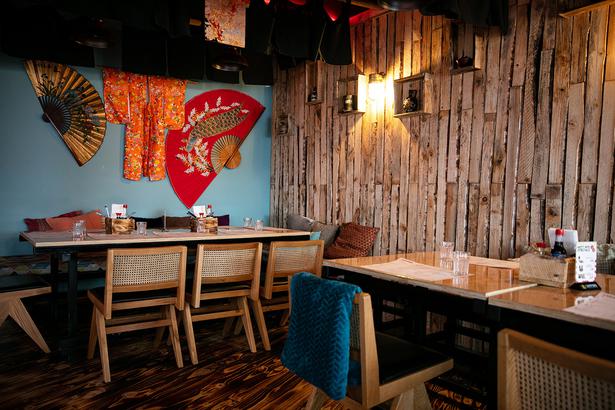 It's a sprawling menu of recognisable dishes, with the occasional surprise. You can't get traditional sushi, for example but they do a nori cone of rice and raw salmon, which captures the flavour profile nicely and is fun, if messy, to eat. I loved a beef tataki featuring crimson slices of seared meat topped with buckwheat noodles and edamame beans — an unusual combination that felt more like a cold salad than a beef starter.
I was less excited by the dishes off the yakitori grill. The scallops, chicken and eggplant all tasted fine but had a slight bland wetness to them that suggested the charcoal was either not hot enough or wasn't creating enough smoke to impart flavour. I was disappointed enough that I asked to pop into the kitchen to see the grill in action but I didn't find anything unusual except for three bemused chefs wondering WTF a masked customer was doing sniffing around their bags of coal.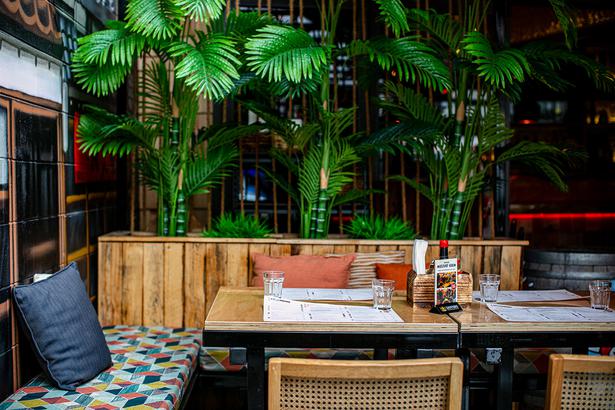 But most of it tasted great — including some wonderful crunchy fried squid with chilli mayo and lime and a little bowl of five bright pickles, which shows somebody back there knows what they're doing. We finished the meal by eating a very good molten chocolate pudding with green tea icecream and matcha powder, and left feeling happy enough.
And though we visited in the afternoon it looked as though the place would really kick off at night, with drinks and atmosphere and a bustling garden bar that will add a lot to the suburb's high street, and would have made the fictional Mr Tanaka's great-grandfather proud.
Share this:
More Food & Drink / Dining Out