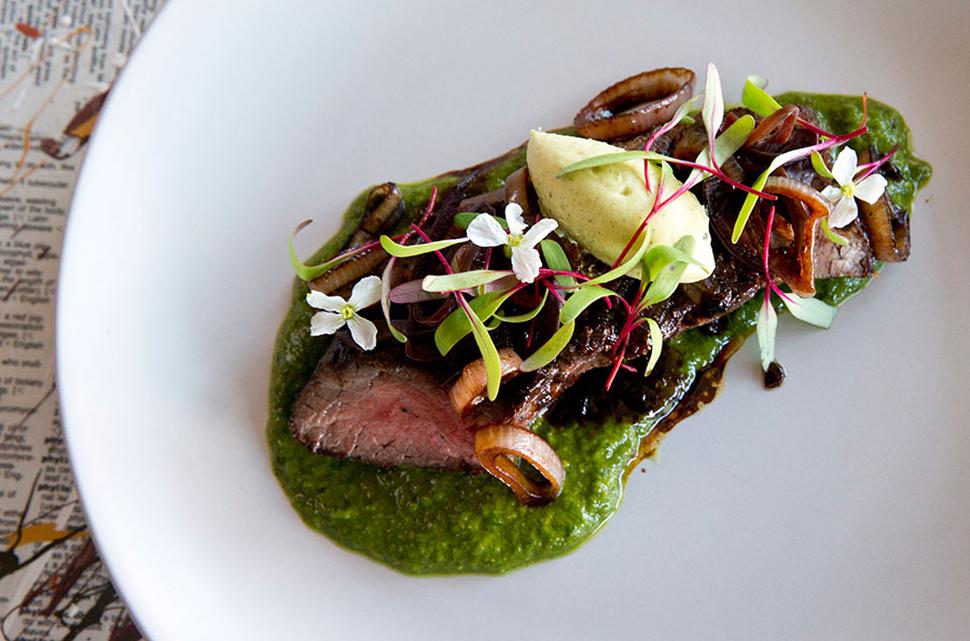 Restaurant Review: Nanam
Expat Filipinos finally get their own restaurant, and suddenly half of Royal Oak is at the table before them
Wednesday June 3, 2015
Address: 126 Symonds St, Royal Oak
Contact: Ph (09) 625 6558 nanamrepublic.co.nz
Cuisine: Modern Filipino
From the menu: Chicken heart sisig $10, beef brisket caldereta $12, wagyu skirt bistek $25, roast chicken sinigang $22, fish in banana leaf $20, couscous $9, halo halo pudding $11, caramelised banana parfait $11
Drinks: Fully licensed
Rating: 8/10
In the early weeks after opening, about two thirds of Nanam's clientele were Filipino, though the ratio has dropped to more like 50-50 these days as locals realise the three-bedroom home in Royal Oak that cost them $900,000, now has a decent ethnic restaurant in the hood.
Given how hard it is to get a table here, you could expect the Filipinos to be a bit grumpy over being edged out of their own restaurant, but I doubt that's the case given that every person I've encountered from the Philippines has been incredibly sweet and friendly. Even that famous boxer seems lovely. His job is to punch people for a living and what does he do at the biggest weigh-in of his life? Smiles and thanks his opponent for the opportunity.
He eventually lost that fight, which might tell you something about the value of a sunny disposition to a boxer, but it's much more useful in a restaurant, where you'd forgive just about anything when it's delivered with such radiant charm.
The chef is good, and the newly casual environment suits the place a lot better than its former incarnation as Coco, which aimed to be an accessible yet formal restaurant and didn't quite achieve either. Now that they've brightened up the decor, drawn on the walls and moved to a sharing menu it feels like somewhere to have fun with friends (a much better vibe than sitting there wondering why you married somebody who couldn't afford to take you to The French Cafe).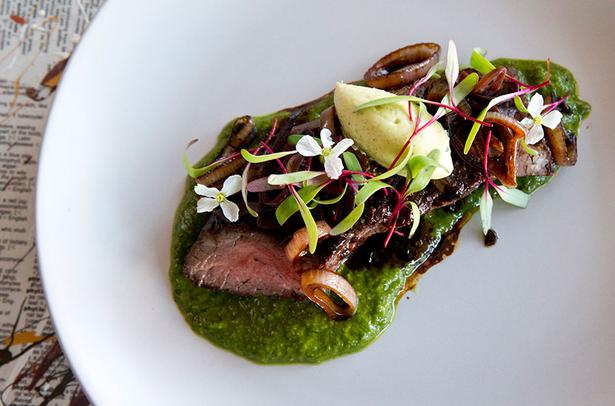 The menu is comprised of modern inter-pretations of classic Filipino dishes. Let me save you a trip to Wikipedia by telling you Filipino food has both Latin and Asian influences, with a holy trinity of salt, sour and sweet dominating the palate.
Chicken sinigang is a good example: the meat is traditionally served in a tamarind soup so sour that locals say it's no good unless eating it makes you squint. "Of course, we don't do it like that here," the waiter told me, to my disappointment.
The Auckland version is still tasty but feels a bit like your mum's cacciatore — with a paste that coats the bird but doesn't do much to penetrate it. That chook is bone-in which makes for fiddly eating and, given that it's cooked to perfection in a waterbath, you wouldn't think the bone's usual job of preventing dryness was required here.
Nonetheless, it's a new and delicious way to eat half a chicken and I bet they sell them by the coopload.
You should order one of the "assemble your own" dishes too, probably either the sticky pulled pork or brisket, though I got extra points from my waiter for choosing the chicken hearts: rich textural treats mixed up in a liver-y gravy, with pork crackling and an egg on top. All pretty unctuous, but it was balanced with fresh lettuce leaf cups and a crispy water chestnut and spring onion salsa.
The standout dish, though, was the bistek, a beautiful piece of wagyu skirt, tenderised overnight in a marinade of calamansi, an Asian citrus fruit almost unheard of in New Zealand. The restaurant procures them from an old Filipino lady who drops in a bagful now and then from the tree in her backyard. It doesn't sound like the most reliable of supply chains but it does the trick.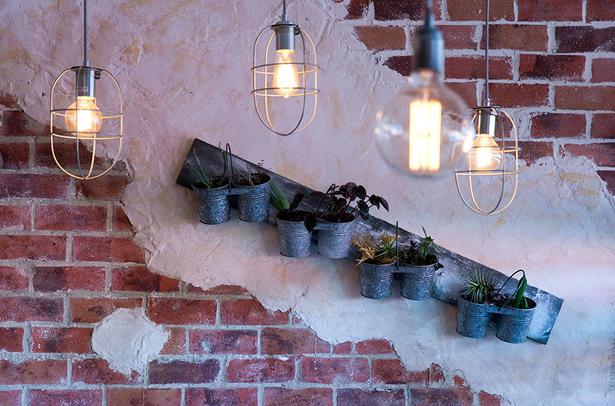 The steak comes with a somewhat European combination of charred shallots and sorrel butter, but it rests on a Nanam salsa verde dominated by Asian flavours and more sour calamansi. The extra curing means the steak can be served up beautifully rare, and at $25 it's a great example of how a secondary cut of meat can work well for a restaurant looking to keep prices down.
Any complaints? Well I don't know why you'd order couscous in an Asian restaurant but I did and shouldn't have — it's a dull afterthought on an otherwise exciting menu.
Nanam also does what I'll bet is a banging Sunday lunch, so mark this down as a place to visit the next time you're doing open homes in Royal Oak. Coincidentally, it's only a few metres away from a historic point of interest: the site of the Boyd Zoo, a World War I era tourist attraction that housed up to 2000 animals including lions, wolves, bears and flamingos.
In 1922 the animals were moved to Western Springs and the site now houses a first-rate intermediate school. Almost 100 years later, there's now a new reason to get into the zone.
Share this:
More Food & Drink / Dining Out