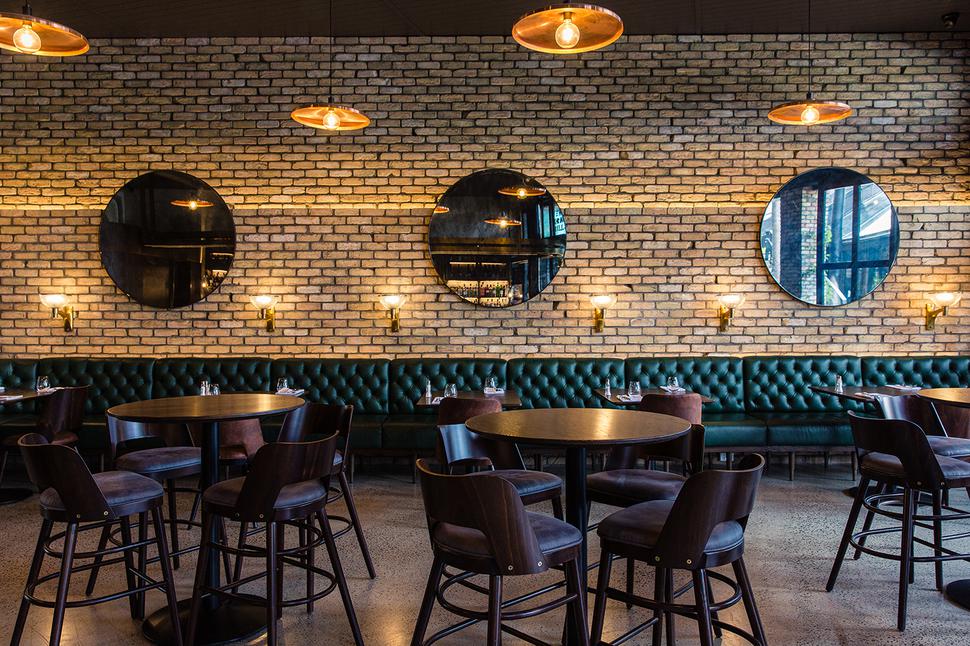 Restaurant Review: Newmarket's New York Grill Is A Fitting Last Meal For Jesse Mulligan
New York Grill may not offer much in the way of green stuff, but for meat lovers it's a solid bet
Wednesday March 25, 2020
This review was written before the New Zealand Government ordered all non-essential businesses to close in accordance with alert level 4 status due to Covid-19, which includes restaurants and bars.
NEW YORK GRILL
Cuisine: Steakhouse
Address: Rooftop Westfield, Level 4, 309 Broadway, Newmarket
Phone: (09) 215 8971
Drinks: Fully licensed
Reservations: Accepted
From the menu: Oysters (6) $26; bone marrow $18; duck parfait $18; ribeye $52; butter-aged scotch $64; iceberg wedge $9
Rating: 15/20
Score: 0-7 Steer clear. 8-12 Disappointing, give it a miss. 13-15 Good. 16-18 Great, plan a visit. 19-20 Outstanding.
The world is changing too quickly to say anything with certainty on a Friday, knowing that this won't be read until Wednesday.
Corona time is like dog years — surely it's actually seven weeks since I wrote my last review, in which I didn't even mention Covid-19 because it didn't seem pressing, or relevant to someone wanting to read about a restaurant.
READ: Restaurant Review: Grey Lynn Osteria Lilian Is Auckland's Best New Secret
But within a couple of days I was talking seriously to the senior editors at Viva about how we will keep doing this column each week. Other Western governments have either told people not to dine out, or ordered hospitality businesses to close. Maybe this has happened in New Zealand by now too.
Restaurants have already been severely affected. For a reviewer, it doesn't feel like the right time to be telling you which ones sucked in the first place.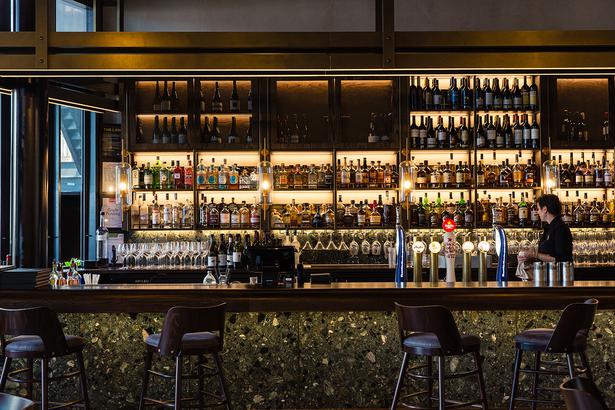 But look, you'll still need to eat, right? And after all the joy and sustenance our beautiful Auckland restaurant scene has provided us over the years, I'm committed to spending some time talking about how we can support them.
In the meantime, I have a few good restaurant reviews banked up, and this one is perfect for social distancing, given that there is presumably a limited number of people who want to wait out the worst pandemic since the Spanish flu eating steak in a shopping mall.
READ: Restaurant Review: Grey Lynn's Romulus And Remus Is A Neighbourhood Crowd-Pleaser
New York Grill has a lot in common with the steakhouses of Manhattan, with one major difference in that, at the time of writing this, it is still open. It has big, comfy leather booths, which the staff have no problem seating a couple in on a quiet night (is there any other kind right now?), and if you're tucked in there with a big table in front of you there's no way the waiter can get within one metre of your eyes and mouth.
Your best reference point for this place is probably Jervois Steak House, a restaurant pleasantly stuck in 2004 where everything you order is perfectly cooked and delicious and it's only after about half an hour of eating that you realise everything you've swallowed has been grown on or in an animal.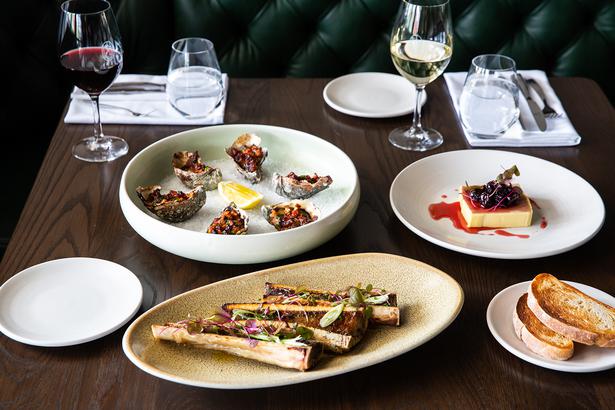 Perhaps you got lucky and received one of your five-a-day in the way of some mushrooms, but even these will be chopped, fried and reduced to the consistency of delicious black sauce — a vegetable transformed into something as close as possible to meat, then packed inside a buttery pastry and baked, eventually served on a plate next to 300g of beef.
I saw this coming at New York Grill so ordered the iceberg salad as a palate cleanser, but even this was so heavily drenched in mayonnaise that the lettuce leaves were barely recognisable. Yes it tasted good, but are steak lovers so allergic to Vitamin C that you can't risk showing them a piece of greenery in its unadulterated form?
READ: Restaurant Review: Ippudo Sets A New High Score For Ramen In Auckland
Well, they know how to cook a steak and there is a long list of them to choose from if this is your thing. One downside of the ageing process is that beef develops a sort of blackened appearance on the surface, which inevitably results in some wastage.
But here they avoid that by ageing a piece of scotch inside a block of butter. This effectively stops the oxidisation process while keeping the main benefit of a well hung fillet: a deeper and more complex flavour.
I'm told some vegans have been dealing with the empty chickpea shelves by temporarily switching back to meat, and I'm here to tell them that this dish — dark, crunchy and caramelised on the outside, tender, pink and flavourful on the inside — would be an ideal place to start.
There are some exciting options on the entree list and while neither the duck parfait nor the bone marrow will set any records for full flavour they each have a respective textural appeal that make them worth ordering — that pate silky and quivering, while the marrow is something like roasted jelly.
READ: Restaurant Review: Fish Kitchen Serves Up Seriously Good Seafood In Devonport
We didn't order dessert but had a good time getting through the Cameron Douglas' list of wines, settling on a bottle of Masi Campofiorin, a red wine from North Italy bottled and dispatched well before the current problems.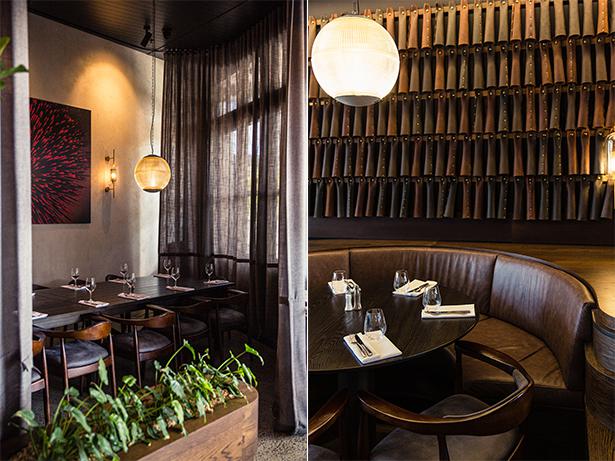 There is a large list of whiskys, and if that appeals to you this would be an interesting sort of place to meet up with a fellow enthusiast and try a few out. Perhaps wait for a dry night as the Westfield rooftop doesn't seem to offer much rain protection between the elevator and the restaurant door.
One other thing: make sure your buddy likes yacht rock, because the musical soundtrack is all Boston, Journey and Fleetwood Mac — a stylistic oversight in a shopping centre doing its best to be futuristic.
Of course we know now that the future is overrated. What we wouldn't all give to be living in the world of six months ago.
Share this:
More Food & Drink / Dining Out