Restaurant Review: Nomad, Pt Chevalier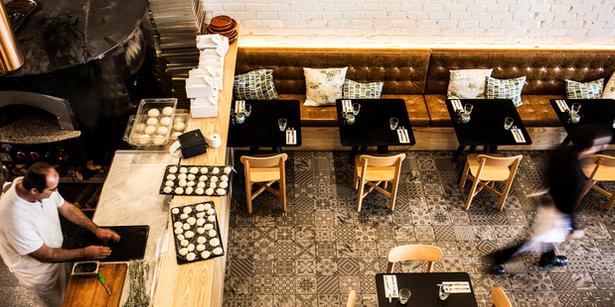 Wednesday Feb. 18, 2015
Address:
 5 Pt Chevalier Rd, Pt Chevalier
Phone:
 (09) 815 9595
nomadrestaurant.co.nz
Cuisine:
 Mediterranean-inspired
From the menu:
 Caesar basket ($17); Confit salmon ($18); Lamb sirloin ($36); Walnut and tomino gnocchi ($26); Raspberry Turkish delight ($13); Carrot cake tiramisu ($13).
Drinks:
 Fully licensed.
Rating:
 7.5/10
There was a moment, after our dinner order was out of the way and we sat back to enjoy the last rays of sun before it slunk behind the Waitakeres, when we had to remind ourselves we were still in Auckland.
Not just in Auckland, but the drive-through-it-on-the-way-to-somewhere-else suburb of Pt Chevalier.
It was a warm Friday night and we were parked up at a table by the open doors of Nomad. The latest addition to the area is located in the space that used to house local favourite Ragu, and before that, The Point.
It faces the library, so you're not constantly reminded just how busy the intersection at the Pt Chev shops can get; instead it's quite relaxing, but with a definite urban vibe.
There are outdoor tables (with built-in heaters), and the left-hand side of the vast space is a designated bar, with tall tables and a fireplace flanked by neat stacks of wood. The fire is going tonight, which is hardly necessary, but it does add to the ambience.
Nomad's very high ceiling allows for a mezzanine floor, and on the back at the right is a large wood-fired oven from which delicious-looking pizzas constantly emerge.
Apart from the slickness of the refit, its most impressive aspect is just how heaving it is.
There are families in jeans and shorts, people who have come straight from the office, and groups dolled up to the nines - appropriate given the restaurant's aim to "bring people from different backgrounds together through food", and ideal for a friendly neighbourhood local.
The menu, our waiter explains, is designed to be shared, and is split into three sections: Hunted (meat and fish), Gathered (salads and veges) and pizza. We're told that for three people, four dishes is ample, which proves correct. But the food arrives (almost all at once) beautifully plated up like individual dishes - with no serving implements - and it is quite difficult to divvy up. We decided to tackle them one by one.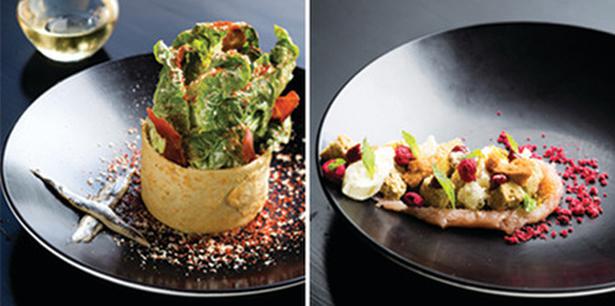 There was so much going on in each dish we found we needed to really concentrate to determine and savour all the intense flavours.
First came the excellent Caesar basket - a thin pastry case holding together cos lettuce, crispy serrano ham, tempura yolk and liberal sprinklings of parmesan and powdered tomato. The idea is to squeeze the casing so its contents spill apart, which creates quite a cool effect.
But it was the semolina gnocchi that impressed us the most. The light and airy parcels were divine, and the accompanying combination of candied walnuts, tomino cheese, caramelised cipollini onions, roasted peppers, and fresh dill, mint and coriander were sensational.
We didn't think much of the thin layer of greenish jelly it sat on though - an unpleasant texture and not a lot of flavour.
Our other two mains were a mixed bag. A small serving of lamb sirloin was tender, though fatty, but overwhelmed by the cacophony of other items on the plate - a lump of black olive mayo as well as a couple of smears of tapenade, crispy cauliflower, sweet dates and more cipollini onions.
More successful was the confit salmon which came topped with a Middle Eastern spice blend, candied walnuts and crispy kale, accompanied by red pepper mayo and tobiko, though we could have done without the cold liquorice concoction on the side.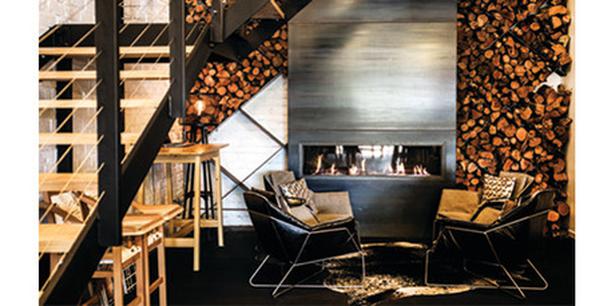 Executive chef Bryan McGruer (ex Sale Street, Jervois Steak House) has an equally inventive dessert menu.
Turkish delight is not something I'd normally order, but Nomad's raspberry version, with chunks of baked pistachio sponge, honeycomb, cream and freeze-dried raspberries is, well, a delight. The main component is not gelatinous, as you'd expect, but has a consistency more like a compote.
Carrot cake tiramisu arrived in a sealed jar - more walnuts, freeze-dried white chocolate, coconut gel and espresso mascarpone. We were glad we were sharing, because it was so rich that two or three bites were enough.
Is Nomad good enough to make the trip to Pt Chev for? Well, the food is interesting and creative, sometimes too much so. It may be a little too fancy for the "neighbourhood local" market it will probably attract, but the owners have done a lovely job with the refit and it's certainly a pleasant place to spend an evening.
Share this: