Restaurant Review: Oaken, Quay Street
It has pickled piper and padron peppers — but Oaken is anything but a tongue twister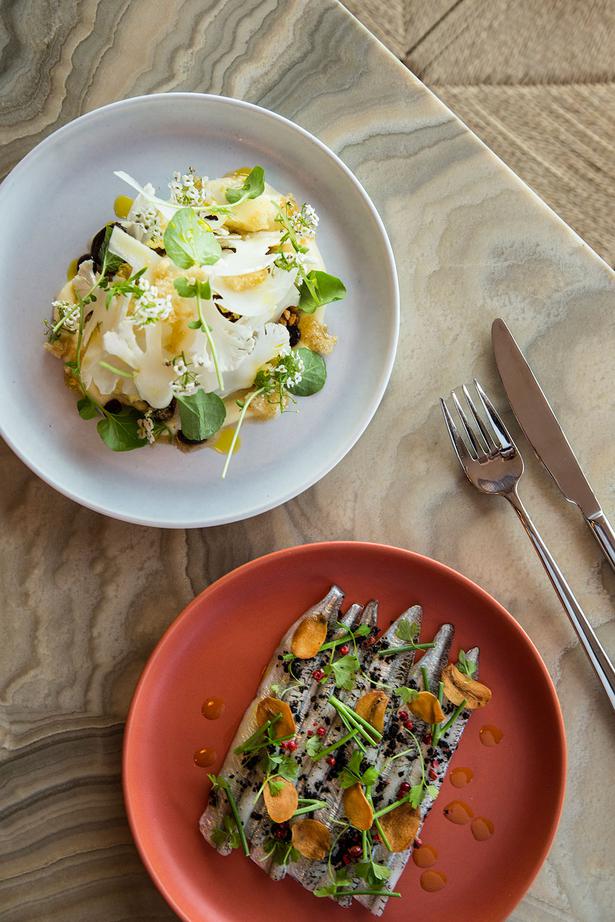 Wednesday May 11, 2016
Address: 130 Quay Street
Phone: 09 379 4462
Website: oaken.co.nz
Cuisine: Charcuterie and small plates
Drinks: fully licensed
Reservations not accepted
From the menu: Caciocavallo cheese 12, mussel escabeche 12, farro and cauliflower 10, pickled piper 14, smoked mozzarella 14, padron peppers 12
Rating: 8/10
I'm not saying that I'm responsible for the recent spike in cauliflower prices, but let me tell you what happened. This summer I came across a recipe — roasted cauliflower and chickpea with mustard and parsley — in Gwyneth Paltrow's cookbook, and found it to be the tastiest, easiest, most addictive vegetarian recipe I've ever come across.
I made it so many times that when we went to Waihi Beach for a holiday and didn't bring the cookbook my wife asked me if I could remember the recipe. I looked at her the same way Gwyneth looked at Joseph Fiennes in Shakespeare in Love when he asked her if she knew the part of Juliet, and I said the same thing she did: "Every word."
Anyway I happened to mention the recipe on my RNZ radio show and then my listeners started making it too and for a while there it felt like everybody in the country was eating it every night. And then suddenly cauliflowers cost $7.99. So I'm just saying.
READ: Restaurant Review: White + Wong's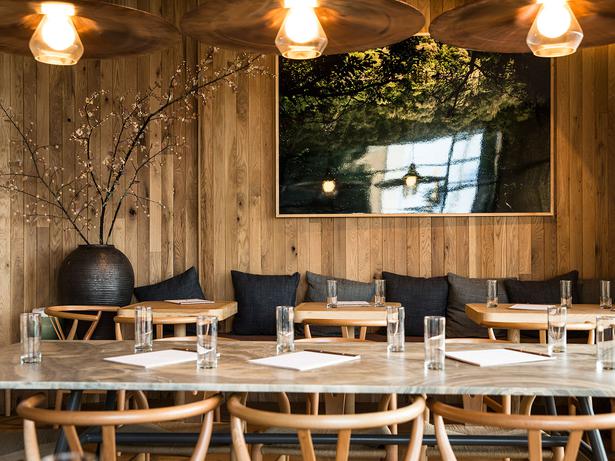 There's a great cauli dish on the menu at Oaken and, given the above, it comes at a very reasonable price. If you thought roasting the florets was new, you should try their trick: thinly slicing cross sections of the head so you get a sort of fan shape. This must require a bit of crumbly sawing at the start but the result is a thing of architectural beauty, the thin slices forming a sort of teepee under which lie some cauli puree, crunchy puffed faro, nuggets of aged ricotta, a lick of honey and drizzled mustard oil. This is just ten bucks, the sort of money you'd pay for a small bowl of olives in any other waterfront bar.
There are plenty of these delicate creations on the menu, though the manager seemed to panic a little when I said we were here for dinner, insisting that they only do small plates. Whatever, anything is dinner if you eat enough of it, and there is enough variety and sustenance here to keep the hungriest happy.
Not to mention that the whole room is set up around the open kitchen, so clearly, food is a priority. We sat at the large, square communal table where, they told me, you can watch the chef work. This was sort of true, but at his end is a little divider screen that prevents you from seeing his hands. You can see most of him, and you can tell he's busy, but to be fair he could be typing a novel and you wouldn't know for sure.
The restaurant is a complete refit of former tenant the Quay Street Cafe, which was fast and friendly enough, though probably not a sufficiently high-profile suitor for this outstanding Britomart site. But Oaken is perfect — the latest outpost of the Mexico/Beirut hospitality empire, it arrives fully formed and beautiful, even if all those English accents on the floor suggest the staff might come and go.
READ: Restaurant Reviews by Jesse Mulligan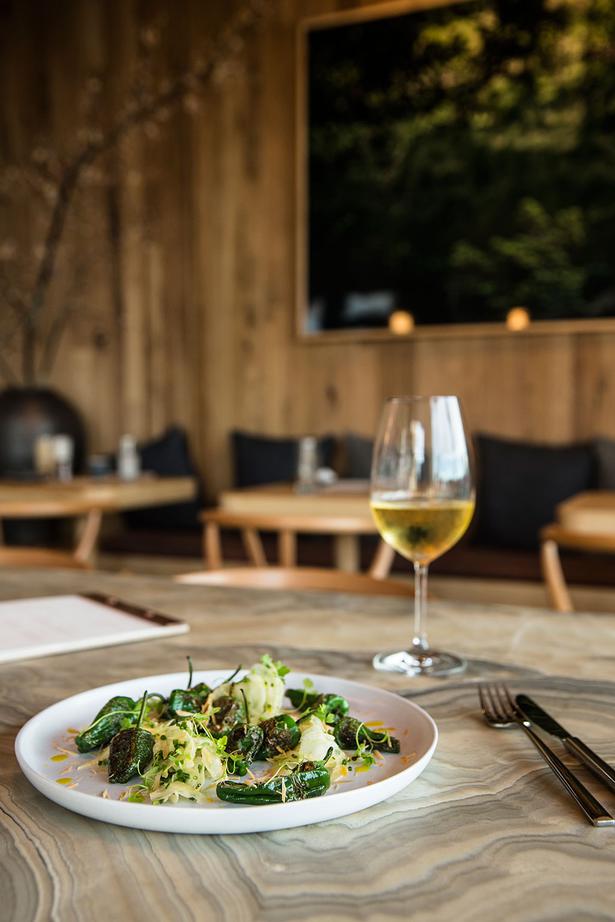 They have a strong focus on wine, stocking a self-imposed maximum quantity of any given bottle to encourage regular refreshment of the list. Open bottles are kept in an oxygen- and temperature-controlled bar fridge to allow for some obscure options by the glass, and you can order a small pour (actual measure not specified) which means anyone can taste from a $150 bottle. This makes up somewhat for the fact that unlike the food many of the wines are very expensive — though even so you wonder if the extra transaction time around those miniature glasses might mean they make less money from booze over the night than they otherwise would have.
Still, it's a nice touch and a fun way to drink. It also allows for you to mini-match with the excellent food. Many of the dishes are based around delicious cured meats or warm stretchy cheeses, while authentically blistered padron peppers will appeal to anybody who's played Russian roulette with them in a Valencia tapas bar. And then there is a wonderful plate of pickled fish — piper, actually, a non-endangered New Zealand native you can catch in a sprat net from the beach. Goodness knows where these guys source theirs but they're a beautiful choice in this dish: shiny silver fillets with fatty flesh, brined in vinegar and served up with fried garlic chips.
I wasn't into the mussels, cold and plump, stuffed with tiny balls of Israeli couscous and dressed, again, with mustard oil — my wife has an aversion to curry flavours and seafood and watching her trying to dispose of her first mouthful was so much fun I ordered another tiny glass of wine to accompany it. Still this was one bum note over the course of a very good meal. I'm very happy to recommend Oaken for dinner, or whatever you choose to call it.
Share this:
More Food & Drink / Dining Out