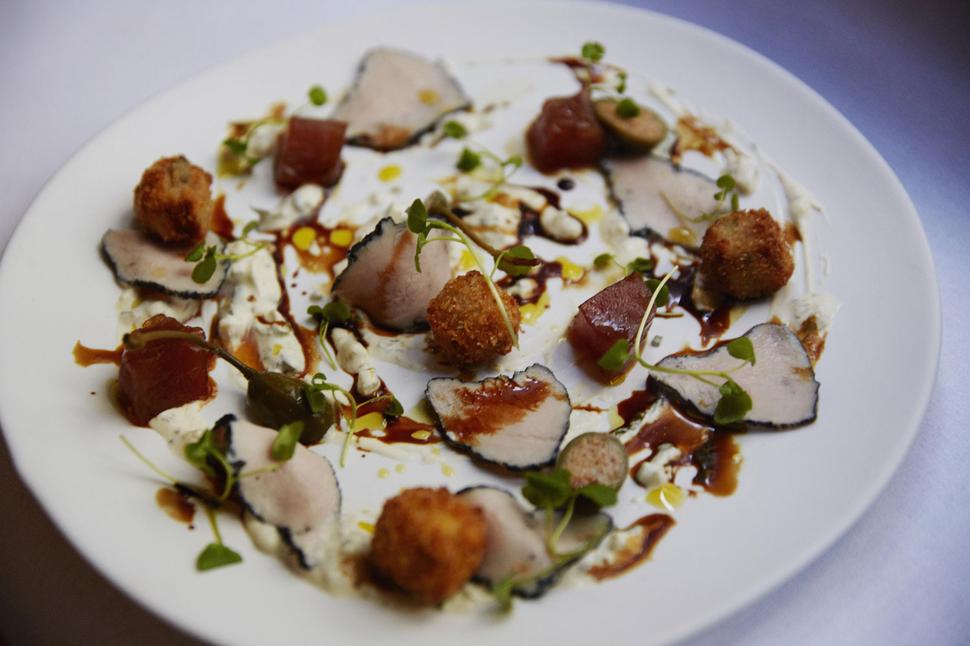 Restaurant Review: O'Connell St Bistro
Jesse Mulligan visits an Auckland institution still hitting all the right notes
Wednesday June 13, 2018
Cuisine: Bistro
Address: 3 O'Connell Street, City
Phone: (09) 377 1884
Bookings: Accepted
Drinks: Fully licensed
From the menu: Steak tartare $28, Scallop ravioli $26, Vitello tonnato $26, Lamb $42, Duck breast $42
Rating: 18/20
Score: 8-12 Disappointing, give it a miss. 13-15 Good, give it a go. 16-18 Great, plan a visit. 19-20 Outstanding, don't delay.

How are you getting to dinner these days? We're taking a Zoomy — it's the local version of Uber and so far I would say that it's cheaper and faster — though marginally smellier — than its multinational counterpart.
Also, the app doesn't always work and sometimes you will watch a driver who just accepted your job drive in the opposite direction on the map while he drops somebody else off — but overall I'm much happier than I was with Uber.
READ: Restaurant Review: The Grove, City
The money goes to a good place, the drivers seem happier (maybe that accounts for the smell) and the only real problem is that no one else has heard of it so you end up calling it "Uber" instead of "Zoomy" in casual conversation to avoid getting a lot of questions and having to say this entire paragraph of text every time somebody asks.
Anyway unless you live in the wops you should be Zoomying (see, doesn't work) too, because although the Herald recently reported that the police have slashed the number of checkpoints due to funding cuts, drinking and driving is still bad. And even if you're sober it isn't much fun driving around looking for a park, which is what you'll spend most of your evening doing if you try to bring your own vehicle to a place like O'Connell Street Bistro, a tiny dining room on a tiny street in an area where 50 restaurants share about the same number of car parking spaces.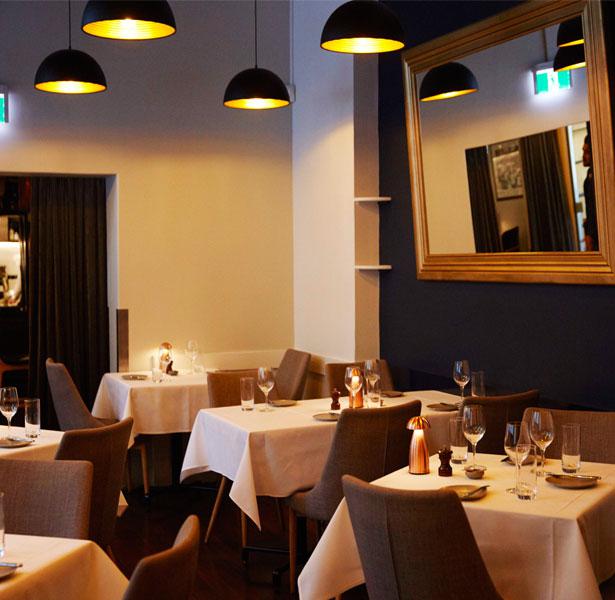 We were dropped at the door of the restaurant and it cost us about $7 — not that we were here to count coins. This was to be a special night out in an almost fine-dining restaurant where the justifiably famous winelist is priced toward barristers in their 30th year of practice. You don't expect to walk away from here for much less than $300 for two, so you can't really begrudge a few extra dollars for someone else to drive you home safely.
Everything at O'Connell St is delicious and every service flourish is flawless. It has always been thus, though for a while there five years ago you could still turn up on the wrong night and get a bowl of pappardelle that was too salty, or a waiter with the same problem.
When we visited last week, though, the service was right on the button. The best thing you can hear when you ask about a glass of wine is "I'll ask the sommelier to come by your table". Having somebody whose job it is to build, know and love the winelist is a fast way to elevate a good restaurant into a great one, and a great one into a city classic. The present sommelier is particularly good — strong not just on varietals and regions but on fermentation techniques and vintages.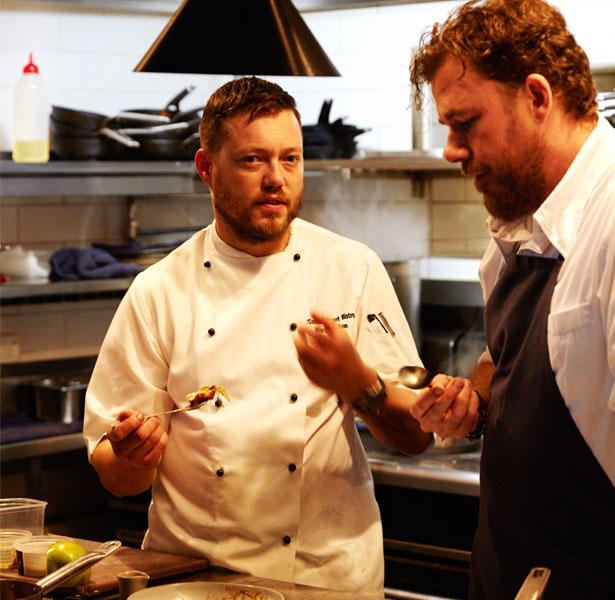 Another new thing is chef Mark Southon. I think it's taken him a while to find exactly the right restaurant for his talents, but he is on fire here. Not literally, that would be weird, though he did have to endure his kitchen burning to the ground a couple of months after taking on the job. It took eight months for the restaurant to open again but now they are at full steam (possibly not the right metaphor given the original blaze was caused by a pot boiling dry).
READ: Restaurant Review: Clooney, Freeman's Bay
An Auckland city bylaw forbids dining at O'Connell Street Bistro without ordering the steak tartare, though you should do as we did and get a small one to share as a pre-starter. Save your proper first course for something else on the menu, that something being the scallop ravioli. It's an incredible dish, that small, expensive, rich shellfish being worked over in the kitchen to extract maximum flavour. Each raviolo contains scallop mousse and slices. On the bottom of the plate is a tiny dice of dressed carrot and shallot with yuzu, then over the top of everything is a veloute — a frothy sauce "Jacqueline" which is sweet, flavoured with carrot and seafood and scented with ginger and cardamom.
It's the same epic flavour bomb you've come to expect from this place, but enlivened with Southon's Michelin training and his love of New Zealand kaimoana.
There's also a cracking vitello tonnato — cold veal and tuna slices with punchy capers, a little mayo and warm croquettes for temperature contrast and fatty oomph in the mouth. You couldn't fault the mains either — the lamb two ways was particularly stunning.
Excellent if not exactly hip, O'Connell St Bistro is a perfect example of itself, and the only question really is whether in 2018 that's enough. Certainly they'll keep doing well among the suits, but it should be a first choice special occasion restaurant for friends and lovers too. The owners have got everything exactly right here, and they deserve to put their bad luck behind them.
Share this:

More Food & Drink / Dining Out