Restaurant Review: Olaf's Artisan Bakery Cafe, Mt Eden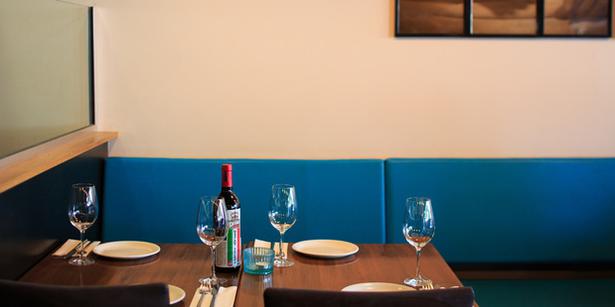 Wednesday Nov. 19, 2014
Address: 1 Stokes Rd, Mt Eden
Contact: (09) 638 7593, olafs.co.nz
Cuisine: Casual
From the menu: Brioche (beef) $16, Fattoush salad $17,
Lahmajun — lamb flatbread $18, Palestinian chicken $25, Lamb charmoula $25, Crispy pork $23, Rhubarb tarte tatin $17, Briocheschmarrn $19, Muhallabieh $12
Drinks: Fully licensed
Rating: 6/10
The best way to eat out is surely to go with no expectations at all. But in this day of easy access to online information, I'll admit that I'm a sucker for having a quick peek at the menu before I'm due to dine somewhere. In the case of Olaf's, the marvellous artisan bakery in Mt Eden, I was dribbling into my keyboard as I downloaded the menu.
It read like the index of an Ottolenghi cookbook, crammed full of Middle Eastern-inspired creations, as well as covering European favourites. Although the dining choices in Mt Eden village are mind-boggling, I've long wondered what a restaurant needs to do to make inroads into some of the ordinary "oldies, but not necessarily goodies" that still appear to attract most of the custom. Perhaps Olaf's could do it.
During the day this bakery cafe is known to be bustling and packed with those who've already discovered that this is where some of the best breads, pastries and baked goods in Auckland can be found.
At night, it's a different story. The dining room feels empty and the ambience is one of a daytime cafe that has decided to open at night and hasn't quite made a successful transformation in doing so.
It's harder than you'd think to get this transition from day to night to work - they really are different beasts - but unlit candles and a view of the bakery getting its nightly clean doesn't help. So let's focus on the food which, after all, can change everything.
It started off well with a marvellous elongated flatbread, lahmajun, which took me back to the street bakeries in Istanbul that churn out variations of this warm and comforting snack.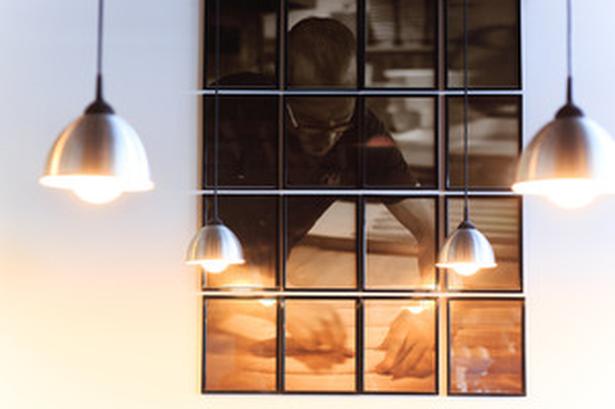 The version at Olaf's had just the right amount of chewiness and crust, topped with spicy minced lamb and tomato resek - that wonderful preparation of fresh tomatoes that, by grating them, instantly transforms them into a delicate and fragrant pulp. I could have eaten this starter alone and left happy.
Brioche buns, the new sliders in some ways, turn up with a filling of juicy beef patty, gherkin and mustard mayo. They would have been more impressive had the brioche buns been smaller and less dry; I noted my two dining companions left most of theirs uneaten.
Not so the fattoush salad, which we all happily demolished, tasty and balanced with a sharp and creamy labneh, a sprinkle of sumac and the use of watercress lending a peppery local flavour to this popular Middle Eastern salad. It had plenty of zing and ping from radish and the pieces of torn pita were marvellously crisp.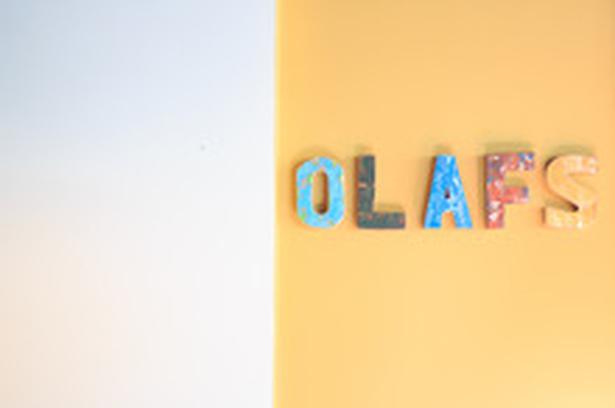 It was about this time that we couldn't help but notice the multiple small failings in service - a candle that remained unlit until we asked, twice, to have it otherwise, the lack of proffered water, dishes meant for sharing delivered without serving spoons - and the underwhelming presentation of some of the dishes.
Modest surrounds can always be forgiven if the other reasons we choose to eat out - the service and food - are impressive enough. Palestinian chicken sounded so promising - caramelised onions, cardamom, oranges, chilli - arrived as an underwhelming bowl of rice with chicken thigh meat mixed through, a too-strong flavour of cardamom overriding any other seasoning and scant sign of the orange. As a complete dish it lacked sumptuousness or pizzazz.
A dish described as "lamb charmoula" fared slightly better with tender meat but this time the spices - Tunisian according to the menu - were too weak and a watery pea puree added little. Crisp pork belly, creatively served with cognac plums, beetroot and red cabbage, never really took off on our taste buds.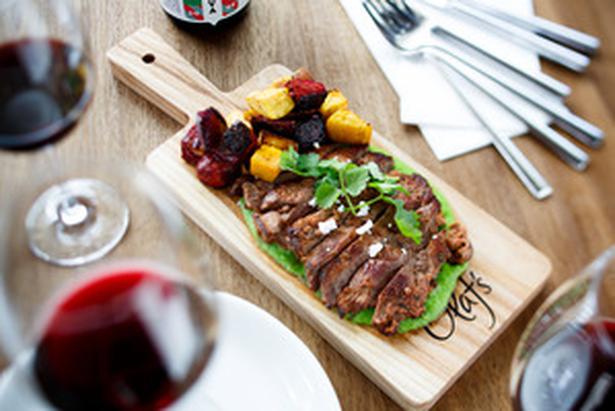 Desserts of rhubarb tarte tartin, a delicate and delicious muhallabieh - a milk pudding tinged with orange blossom - and a daunting plate of "Olaf's favourite", briocheschmarrn, which was buttery and sweet beyond belief, went a little way to picking us up. In truth, although we had all wanted to like Olaf's evening service, we were a long way from falling in love with it.
For an establishment that achieves such a high quality in its daytime artisan bakery offering, I expected to be more impressed with the dinner service. But that's the danger of having expectations, I suppose.
Share this:
More Food & Drink / Dining Out