Restaurant Review: Onslow, Dominion Rd
Find Onslow in the midst of Dominion Rd's busy vibe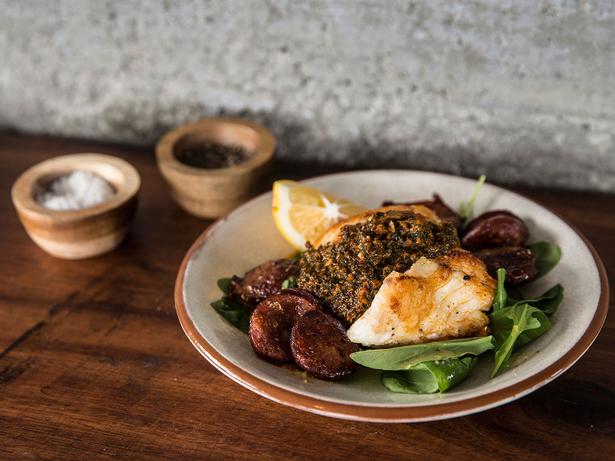 Wednesday June 15, 2016
Cuisine: North African/Mediterranean
Address: Cnr Onslow Rd and Dominion Rd
Phone: (09) 638 7243
Website: onslow.co.nz
Drinks: Fully licensed
Bookings accepted
From the menu:
Onslow Platter $32, pan fried fish $26, spice rubbed pork shoulder $20, seared salmon $24, beetroot salad $14, seasonal greens $10
Rating: 7/10
When you think about the great restaurant rooms of Auckland, you tend to think of the elegant, private spaces — Clooney with its beaded curtains and luxurious leather booths; French Cafe with its peaceful courtyard; even Sugar Club with its 50th floor view of the world still has a moody intimacy that makes you feel cocooned away from Auckland life.
Onslow, however, is that other sort of great room — the one that makes you feel not like you're hiding away from the city, but that you're at the centre of it. It's a glassy little bistro on a hilly corner of Dominion Rd, the passing sirens and commuters forming a reassuring urban wallpaper, making you feel right at the city's beating heart. Seclusion can be overrated — traffic noise and street lights have their place, particularly when, as in this case, they just make the scene inside feel more cosy.
The owners have done a wonderful job of improving the space left to them by Peasant, which was just a box with tables in it. Now there are fairy lights, bookshelves, rustic posts and vintage lightbulbs. It feels good as soon as you walk in, and it's probably the nicest place for a drink on Dominion Rd.
Service is professional and crisp. You can hardly fault it, except to say that when your maitre d' is wearing a full suit, it's unusual he doesn't offer to take your jackets. This isn't a snobbish complaint, it's just that the chairs and stools aren't designed for hanging a coat. I closed my eyes at one point and all I could hear was the soft sound of puffer jackets falling.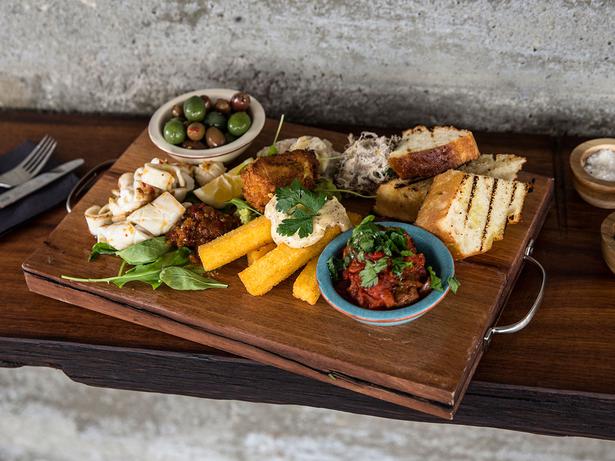 The Onslow sharing platter. Picture / Guy Coombes

In their defence, I don't know where they'd put a coat check. Every inch of the space has been put to use and it looks like they're still getting to grips with the facilities. At one point I saw the cooking stop while three chefs attempted to fix part of the extractor fan with masking tape. It clearly wasn't a simple job and only after the maitre d' removed his jacket and had a go himself did normal service resume.

They seem like nice people, the lot of them. Even when one of the staff dropped a tray of dishes the shocked silence was broken by the generous laugh of the owner letting everyone know it was okay. "This is great!" I said to my wife. "Hopefully the food is good too."

But, I'm afraid, the food was only okay. The chef has an impeccable pedigree, having worked directly under Peter Gordon and at London's River Cafe. More recently she's been executive chef at Ripe, a cafe in Richmond Rd.

There's a solid Mediterranean/North African slant to the menu, and almost everything on the list of starters looked good. Luckily you can get almost all of them on one sharing platter, and that's what we did. Calamari was under-seasoned and chewy, and needed plenty of the chilli jam to make it taste good.

Meatballs were overcooked and mealy, and the shakshuka — spicy tomato sauce — they were in did little to hide these flaws. A smoked fish dip needed salt, or capers, or something to give it some flavour. Polenta chips and olives were good, and I was pleased at the inclusion of nature's most beautiful vegetable, the artichoke, even if it was out of season and from a jar.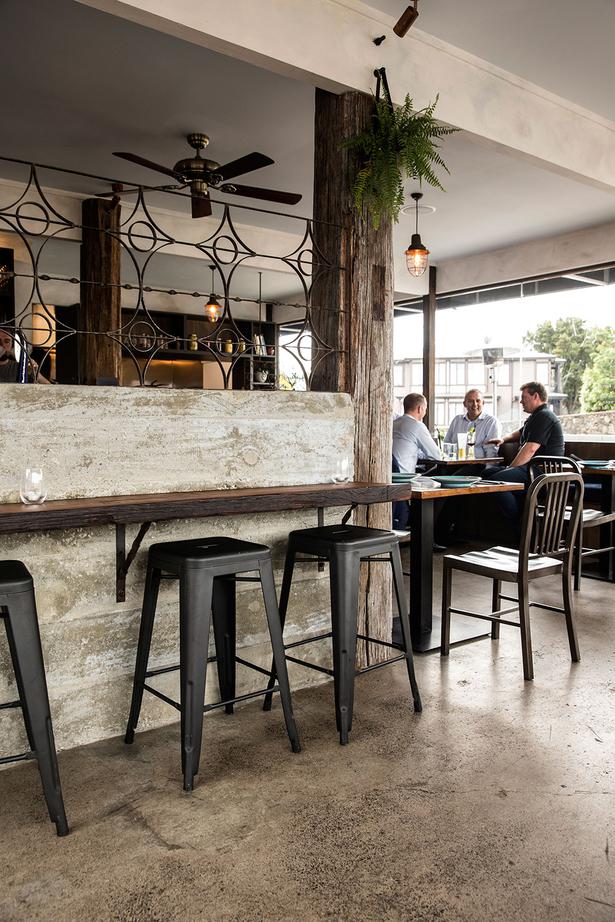 The interior of Onslow. Picture / Guy Coombes.

The pan-fried fish was the best of the mains: meaty, juicy chunks of monkfish with slices of spicy chorizo and a really tasty chermoula sauce. The salmon tasted a bit fishy, though it was less noticeable when you ate it with the pistachio sauce. Still, the menu promised it would be seared and it was cooked through.

A beetroot salad was good enough for any cafe. Pork shoulder was cooked well enough if not exactly flaking to the fork. It was rubbed in fragrant "ras-el-hanout" spices, but served with a traditional English apple sauce.

This seemed an odd combination, though I suppose once you start serving pig with a Muslim spice mix, all bets are off. It was all tasty enough, but I didn't feel as though I wanted to come back and eat any of it again. The vibe is right, and they've clearly assembled a great team. But the food needs a little more love if they're to make the most of this appealing new city-fringe space.
Share this:
More Food & Drink / Dining Out