Restaurant Review: Oyster and Chop, Viaduct
There's something for everyone at this new Viaduct eatery
Wednesday Nov. 4, 2015
Address: Market Square, Viaduct
Phone: (09) 377 0125
Cuisine: steak and seafood
Fully licensed, reservations accepted
From the menu: oysters $44, chargrilled calamari 23, chopped salad $19, steak tartare $22, prawn cocktail $19, corn brulee $8, wagyu hangar steak $42.
Rating: 8/10 

Her new restaurant is much better, and I'm not just saying that in case she decides to crank up Celebrity Treasure Island again. The idea is simpler, the food is excellent and the waitstaff are handsome and helpful. The worst you can say is that they've lifted too much from Jervois Steak House — not just some of the staff but the menu format, plating and presentation.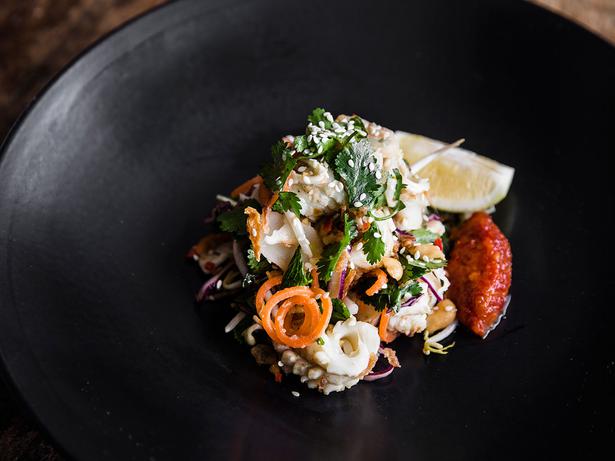 Still, JSH on the water is not a bad proposition, and there are plenty of things Oyster and Chop do differently including, of course, those oysters — four varieties when I dropped in, selling for two bucks a pop during happy hour and $44 a dozen at dinner. You can choose your species and your dressing and they're shelled while you wait. It's a beautiful way to start your meal.
Don't come here expecting to feast on chops because, bafflingly, there's only one on the menu. They do, however, have two fish-of-the-day options — an unimaginative terakihi and snapper when I visited and, surprise surprise, terakihi and snapper when I called back a week later. I hope Julie rotated the catering more frequently on Matthew and Marc's Rocky Road to Bollywood.
I tend to order for the table when I'm reviewing, but occasionally I'll take a bloke with me who finds this habit a bit emasculating. That's what happened this time — as I finished ordering entrees, my buddy jumped in and ordered the mains, presumably to establish that I wasn't his rich uncle or, worse, his sugar daddy.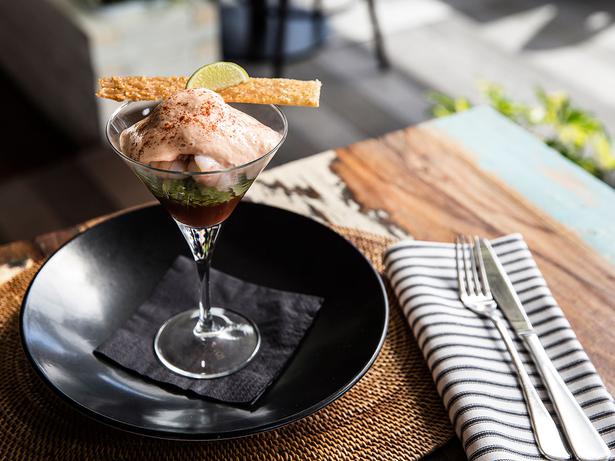 Unfortunately this tag team effort somehow gave our otherwise excellent waiter the impression that we wanted everything at the same time. So it was that, after a short break, he returned to our table with grilled calamari, chopped salad, steak tartare, creamed corn, prawn cocktail, steak, and horseradish sauce. It was like the first round of a competitive eating competition, and if we'd had the presence of mind to film it I reckon we could have convinced Julie to take it on as TV3's new 6pm lead-in.
The prawn cocktail is very good, a great advertisement for using a decent quality seafood. The dish is a bit of a joke these days I know, like deep fried camembert or apricot chicken, but even in 2015 it's hard to beat a cold, al dente prawn in a decent Marie Rose dressing, and it's one of very few dishes where iceberg lettuce is essential. Here, they deconstruct things just a little, with a thick Bloody Mary-style tomato sauce only partially stirred in to the mayo. As with elsewhere on the menu they give it plenty of spice heat, and good on them for that.
The wagyu hangar steak is fantastic. It's the tastiest of cuts, with a big beefy flavour and a loose texture that looks beautiful cut against the grain. As at JSH, you can choose from a range of fat-intensive side dishes; we went for the excellent corn brulee, a tiny saucepan of creamed kernels lightly scorched on top. If you've ever done cobs on the grill you'll know how well corn responds to a blast with fire, though the chef's a little timid with the blow torch here for the dish to really earn the brulee label.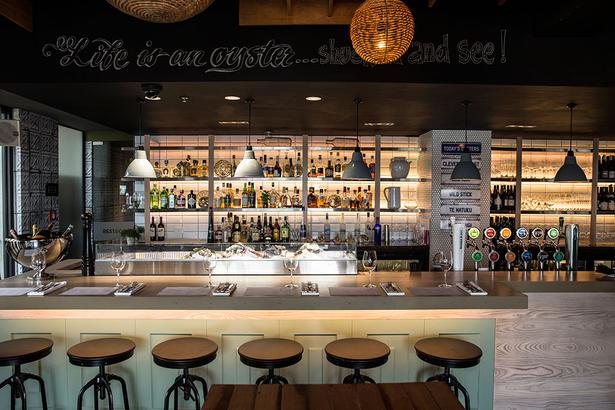 Some of the entrees show a surprising Asian influence which doesn't clash so much as not quite gel with the rest of the menu. The grilled calamari works pretty well with coleslaw dressed in a Thai-style lime and palm sugar dressing. The chopped salad is less successful, using mostly the same vegetables in a sesame dressing, with the addition of terrible cubed tofu. Attention chefs of Auckland: tofu needs flavour, and the only way it takes on flavour is through braising. Please find your emergency vegetarian protein elsewhere.
Overall though I was really happy with the meal, and the packed room of diners seemed super happy too. "How much do you want to come back?" asked my buddy, posing the best question you can possibly ask when you want to get to the heart of a restaurant's appeal. The answer is, well, sort of. I wouldn't come here on a date, but I'd throw it into the hat for an upmarket work do. There's something here for everyone, and it would be mean spirited to fault them for that.
Share this:

More Food & Drink / Dining Out