Restaurant Review: Pasta & Cuore, Mt Eden
Why go to Italy, asks Jesse Mulligan, when the pasta is this delicious in Auckland?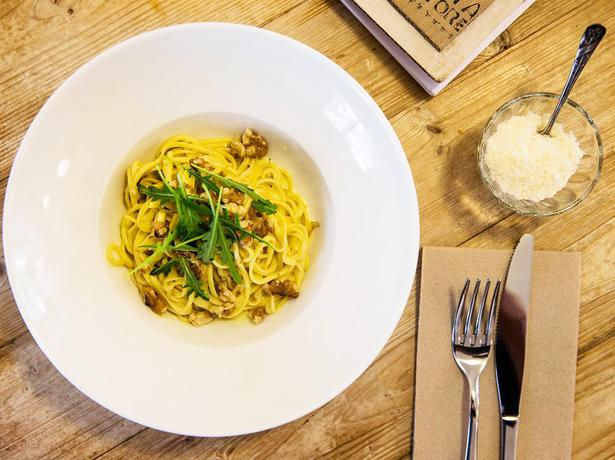 Wednesday Dec. 16, 2015
Address: 409 Mt Eden Rd
Phone: (09) 630 9130
Cuisine: Italian
From the menu: Cold cut meats $29, tortelloni with tomato concasse $24, tortellini in chicken broth $26, spaghetti with blue cheese and walnuts $22, roasted vegetables $17, tiramisu $10
Drinks: Fully licensed
Rating: 9/10
Italian food is the best food in the world, yet one of the hardest places to get a good feed is in Italy. Heat lamp pizza and petrochemical gelato dominate within walking distance of any major tourist attraction, and even the best places make you feel unwelcome.
Rome is terrible. Tuscany is worse: I once ordered spaghetti and am 90 per cent sure it came from a tin. I had better luck in smaller cities, the islands and rural Italy, where it's still possible to find a restaurateur who doesn't look at you the same way a puttana might look at her client when his back is turned. But if you're planning a trip you should do some deep research and organise most of your dining before you leave New Zealand.
Or you could save the airfare and go to the Mt Eden shops instead, where the new pasta joint is more authentic than anything you're likely to find in Pisa. Plus, they say you should explore your own country first — who needs leaning towers when you have leaky homes?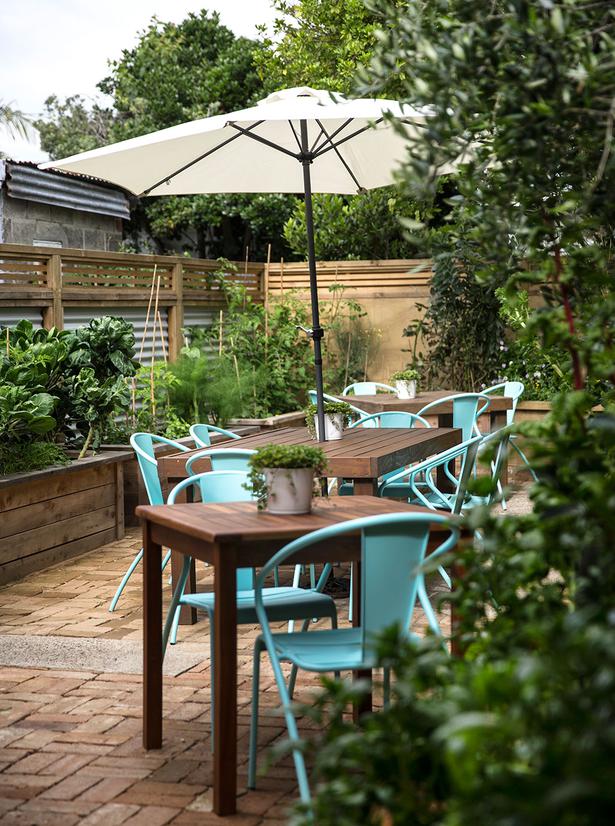 Pasta e Cuore is the holy grail of Italian eating — simple, handmade and delicious. Even better, it's regionally specific. There is, as Antonio Carluccio reminded me when I interviewed him last week, no such thing as Italian food. The country was only united 150 years ago and they've been cooking pizza in Campania, risotto in Venice and polenta in Piedmont for a lot longer than that, I can tell you.
The chef here is from Emilia-Romagna, a celebrated central region which counts balsamic vinegar, parmesan cheese and parma ham among its many claims to fame. The major city is Bologna, and if some food bore hasn't yet told you that there is no such thing as spaghetti bolognese, well, it's the first thing you'll read when you open the menu in Mt Eden. (That menu is homemade like the pasta, and is lengthy, funny and sweet.)
The restaurant has a shop front where you can buy pasta and sauce to go (plenty of people are doing that), then a handful of small tables inside, and a courtyard out back with more tables, bordered by a garden of lush green produce — fennel, broad beans and basil. I can only imagine one thing more pleasant than flicking through the menu in the courtyard under a blue sky in the early summer evening, and that's doing the exact same thing with a glass of wine, as during my visit they had not received their liquor licence.
(Good news: The licence has now arrived. But last sitting will stay at 7pm for now, so get organised early.)
Back to that chef: she learnt a few things from her mother (selected items from the family recipe book are framed and on display in the dining room upstairs) then worked in a well regarded country restaurant outside Bologna, before coming into the city to learn the wine side of the business at a busy city trattoria. At some point she met a Kiwi named John who convinced her to leave her family and move to Auckland, and now the rest of us get to benefit from his heroic skills of persuasiveness.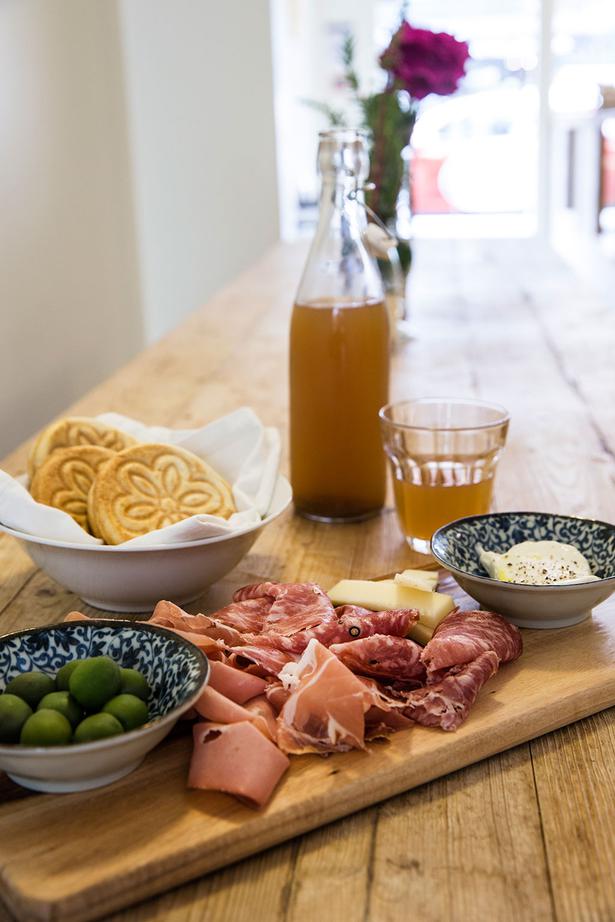 Put simply, this is as good as food gets. You might find something fancier, or more innovative or more healthy. But you won't find a more beautiful expression of tasty, traditional European food. I usually include some recommended dishes in these reviews, but I doubt you could order badly if you tried.
Pasta is so fresh it almost isn't there — that is, you can feel it with your teeth but you never get that "oh gawd, I never want to see pasta again" feeling. Tortelloni are wrapped around a simple but stunning combination of ricotta, nutmeg, parmesan and parsley, while the almost homonymic tortellini are parcels of minced pork shoulder, parma ham and mortadella — three types of pig bound in one salty, fatty, delicious mouthful and served in a spare chicken broth.
My only complaint is around seasonality. The menu is … winteresque, and this is exacerbated by the luscious foliage swaying gently in the breeze around you. No salads, no spring garnish and the vegetables on the specials board were all tubers, roots and gourds. So what gives? The waiter says the food served here is how he eats back in Bologna at Christmas, so maybe we're getting the midwinter veg as well.
Service was slow too — in a disorganised, understaffed way rather than a traditional, charming sort of way. We ran out of time and were forced to take our tiramisu to go, though I'm glad we did because it was exceptional. I was in Rome earlier this year, where I ate six tiramisus in five days. But none of them were as good as this.
Share this:
More Food & Drink / Dining Out