Restaurant Review: Pepitos, Milford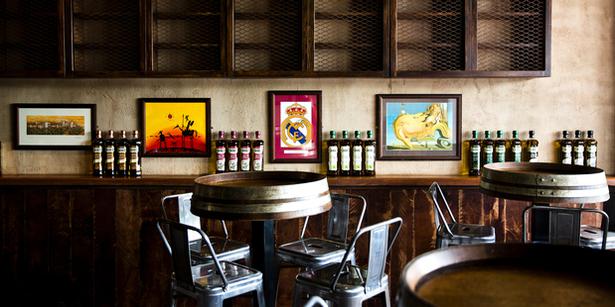 Wednesday Nov. 5, 2014
Address: 154 Kitchener Rd, Milford
Phone: 0800 737 486
Cuisine: Tapas
From the menu: Tapas selection $8.50-$18 each
Drinks: Fully licensed, huge selection of Spanish beer and wine
Rating: 7/10
How strangely wonderful it is to dine with a stranger. We'd struck up a conversation when seated next to each other in a busy cafe one lunchtime, me admiring his reuben sandwich and he intrigued as to how I'd gone from business consultant to restaurant critic.
On a whim I suggested that the next time he was in Auckland he might like to join me for a restaurant review. In the scheme of things, the risk factor wasn't exactly Tinder-high but nonetheless the sensible girl in me invited a friend along to chaperone, so there we were, a trio, traipsing over the bridge to check out a new tapas bar. In Milford of all places.
Our stranger treated the car ride over the bridge, beyond his usual within-walking-distance-of-the-hotel, as an exciting and unexpected eating adventure and it gave us, the locals, cause to view our journey with fresh eyes, too.
Jose Luis Fowler, best known for his portable paella catering business and importation of Spanish food, craft beer and wine, has joined forces with chef Serafin Bueno, of Serafin in Mt Eden, to open Pepitos tapas bar in Milford village.
Our visitor wasn't the only one to be breaking new ground - I don't think I'd ever been to this genteel little group of cafes and shops. Pepitos, nestled beside a fabulous cheese shop and a butchery, has the look and feel of any low-key tapas bar you might find in Spain; a long bar of dark stained wood dominates the room, some cheerful tile work brightens the soothing gloom and a cabinet is crammed with luscious looking tapas.
A map of Spain on the wall is stabbed with pins, each one a marker to show the Pepitos suppliers and, if you ask Jose anything about what they're serving across the bar or out of the kitchen, he'll regale you with an entertaining story, delivered in his very Blighty accent.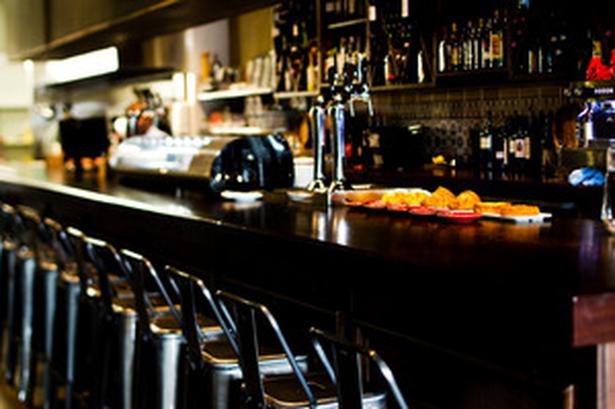 A year ago, he and his 10-year-old daughter travelled more than 7000km across the length and breadth of Spain to find suppliers for his soon-to-be created authentic tapas bar. And here it is. The real deal. In Milford.
In accordance with the true origin of tapas dining, every drink at Pepitos is served with a simple morsel from the cabinet selection of glistening olives, spicy sausage, softened peppers and more. These basic tapas offerings are served gratis, so theoretically you could eat all night for nothing, as long as you keep drinking. But I don't recommend that when dining with a stranger.
We ran through the menu and between us ended up ordering nearly everything on it. Triangles of sharp and sweet manchego cheese served with translucent pink leaves of jamon, patatas bravas, which weren't that brave but had the most deliciously creamy saffron aioli and meatballs that were compact and rich and topped with diced squid to punctuate the tomato sauce.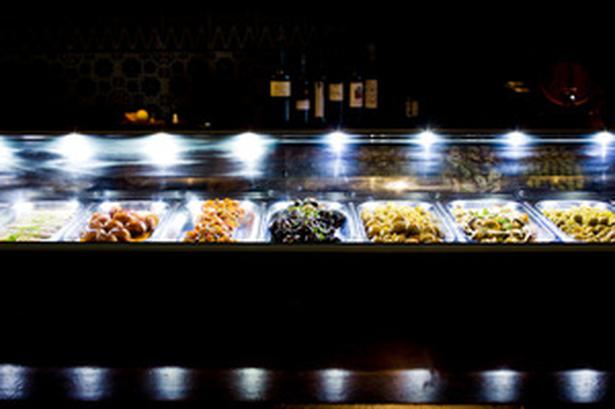 Bread that comes out of the kitchen is pink - it's been rubbed in fresh tomato and is gorgeous - and skewers of pork and peppers are juicy and terrific.
Tortilla, surely the most comforting tapa there is, is cooked in a small pan and served whole. It is studded with pearly cubes of potato and there's plenty of the essential ingredient - onions, sweet, sweet slow-cooked onions - for the dish to be truly successful. By this time, with Spanish cola, cider, craft beer and a wine or two in us, we were all chatting more like old friends than newly mets, swapping food stories, favourite recipes and places to eat. Convivial stuff, Pepitos encourages such behaviour.
Eye fillet came in a substantial sandwich with a green pepper mayonnaise and you just want more of it, it's that good. Prawns in garlic are fine, and marinated salmon with Russian salad is perfectly adequate but nothing special. We finished with a plate of freshly fried churros and just then Mr reuben sandwich suggested something that neither of us saw coming.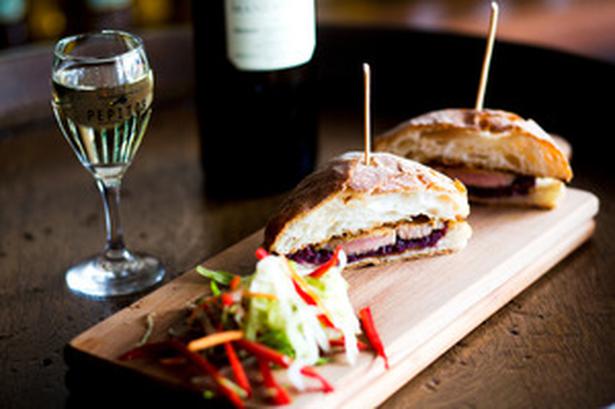 "I know we've had dessert already but let's order the pork loin sandwich. I just have a feeling we need to try it." His intuition was bang-on. It was tremendous. And I knew we'd been dining with a true food enthusiast, one who was not about to let "the rules" stand in the way of the casual art of eating standing up.
The stranger hails from Melbourne so I was thinking MoVida may have ruined him, but no, he was delighted with Milford's efforts, and so were we.
Share this: