Restaurant Review: Porch, St Heliers
Jesse Mulligan embraces the great outdoors at St Heliers' Porch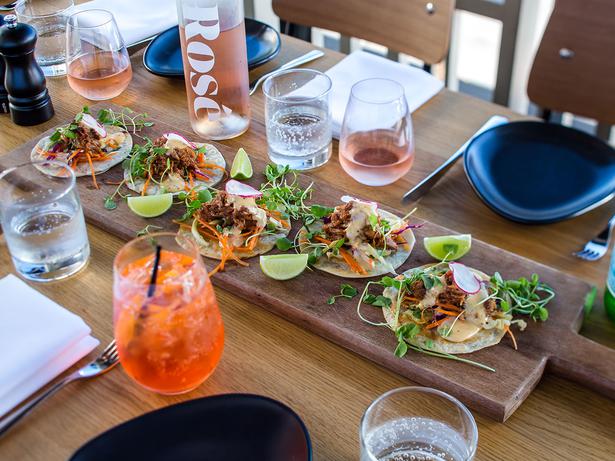 Wednesday Feb. 15, 2017
Cuisine: Modern bistro
Phone: (09) 575 2919
Address: 1 St Heliers Bay Rd, St Heliers
Bookings accepted
Drinks: Fully licensed
From the menu: Bloody mary oysters $16, salmon tartare cornets $22, spiced pork tacos $18, chicken larb lettuce cups $17, market fish $28, clam linguini $28
Rating: 6.5/10

It's unreasonable, I suppose, to hope that one of the Government's new Roads of National Significance could be a direct route between Grey Lynn and St Heliers. Getting east can take an hour on a bad day, and even on a traffic-free Saturday evening it's at least 25 minutes. It's no wonder that when a friend moved to Kohimarama recently we all farewelled her like she was shifting to Beijing.
I'm sure people who live round the bays feel the same way about coming west, but at least you can choose a restaurant in Ponsonby that you know will be good. Things are much less predictable along Tamaki Drive, where bad food doesn't seem to affect business as much as it should. The fact a place is open and full is no guarantee that either the service or food will be worth the trip.
The food is not bad at newcomer Porch, but the service isn't special. You know from the moment you arrive at a great restaurant that you're in safe hands, but here there was very little engagement, none of that crisp professionalism you'd find a few doors down at St Heliers Bay Bistro.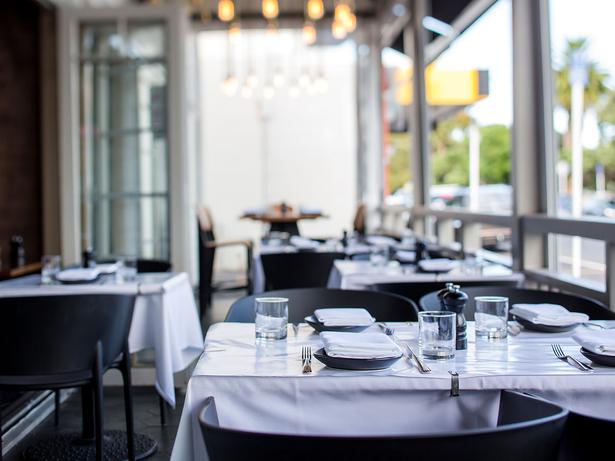 They seated us on the deck, sorry, "the porch", in front of the city's best view, but even in summer it's hard to enjoy the fresh seabreeze of evening without some supplementary shelter or heating.
The waitress wasn't keen to chat so we made our own way through the menu and chose a couple of raw starters, two entrees and two mains. The beer is good and the wine list not bad, so we ordered a bit of all that and hoped that the food would prevail.
The oysters were from Mahurangi, which was disconcerting given the Herald article that very morning warning readers not to eat oysters from Mahurangi. My wife and I put this all together just after eating one each, and supposed that you couldn't catch gastro bug twice, so quickly ate another one.
We didn't get sick, and a phone call to one of the suppliers reassured me that the season had finished so we were probably eating ex-frozen oysters anyway, but a word of reassurance from the staff when discussing their provenance might have helped us enjoy them more.
RECIPE: Oysters with Crispy Karengo
They took a long time to come, those oysters, then there was another wait for some raw salmon conettes. These were tasty but badly designed: cured, cubed salmon half stuffed into a small pastry cone, the bottom of which was filled with creme fraiche. You needed that creme to mollify the salty fish, but you couldn't get any into your mouth until the salmon had been chomped through.
After these two tasters the waitress cleared our plates and said, "Would you like anything else?", and I said, "Yes please, the other four things we ordered". She seemed in a hurry to get this whole thing over with and I can see why because a few minutes later she was parked up at a table with a dinner of her own and a big glass of red to wash it down.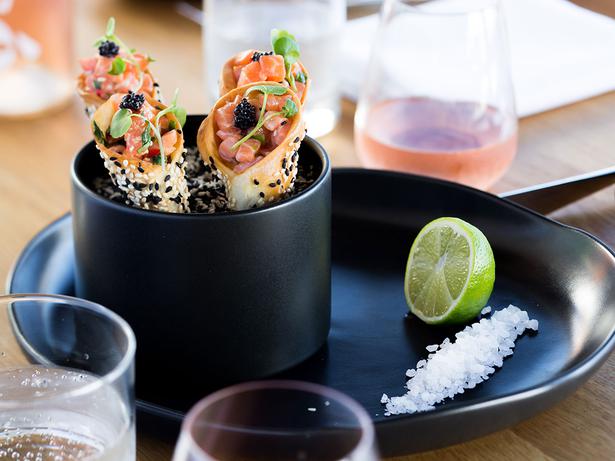 From here the food was tasty if not exactly delicious. Chicken larb served on lettuce leaves was a tiny bit spicy and a tiny bit sour, but that distinctive ground rice texture was missing and the chicken was served hot, which both wilted the lettuce and caused a puddle of mincy juice on the plate.
Pork tacos were fresh and very edible, with coleslaw and a surprisingly hot chipotle mayo. Fish of the day was terakihi which shows a lack of imagination this close to the sea — how about blue cod, or bluenose, or warehou, or dory or skate? It was served skin on and skin side up, and I'm not sure why that was because the skin wasn't crispy, just difficult to cut through and unpleasant to eat.
I enjoyed my clam linguine, of which the pasta and shellfish were both cooked to just the right moment. It was mixed with soft rocket leaves which freshened things up nicely, and I'd suggest you make this your dish if you end up here at some stage — though the steak frites looked promising too, and there's obviously enough know-how in the kitchen to make a simple dish like that work well.
On the bright side I was glad I made the trip to this part of the city. On a summer night these little beach communities feel like holiday towns, with locals lolling in the sun, tourists queuing for icecream and seabirds dipping and crashing into dark ocean water. Porch is better than the restaurants in most holiday towns, but it needs a bit of work before it will feel like it belongs in Auckland.
Share this: