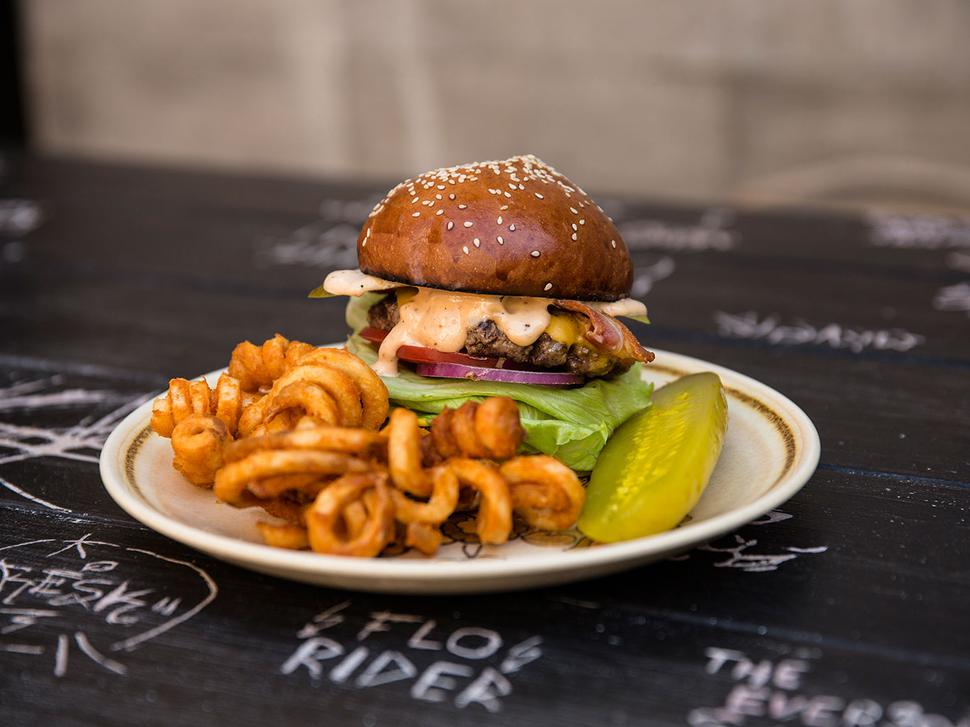 Restaurant Review: Ralph's
Neighbourhood fave Ralph's serves good beer, a good buzz and mouth-watering fried pickles
Wednesday Sept. 2, 2015
Phone: (09) 214 9369
Drinks: Fully Licensed
From the menu: Calamari $14, Fried chicken $12, Deep fried pickles $7, Jalapeno "poppers" $8, Fish burger $17, Ralph's Burger $18, Chicken leg $22, Bread and butter pudding $14
Rating: 7/10

This week's restaurant adjoins a Dominion Rd carpark that is already home to one of Auckland's most important food institutions. The economically named Bulk Food Savings is a shop that sells dried spices, beans and grains, at a better price than almost anywhere else in town. It's like The Warehouse of mung beans.
Everything in the store speaks of neat frugality. Hundreds of product lines sit on the shelves in bags of various weights, each with a small white sticker confirming name, quantity and cost. Somewhere else in the city I imagine a basement where beautiful women in underwear and surgical masks sit next to piles of red quinoa and measure them into market-friendly baggies.
Because it is cheap, it is popular — an unlikely melting pot for poor students, middle-class vegetarians, white people who like to fill glass jars with this stuff and brown people who understand how to cook it. As a result, stock turns over quickly and everything stays fresh: a pot of split peas will simmer to dahl in 40 minutes, not like the store-bought brands you boil the bejeezus out of for half a day without any observable change to their pebble-like consistency.
And now here is another neighbourhood favourite: Ralph's — an easy, friendly eatery serving simple food and craft beer to a grateful local crowd.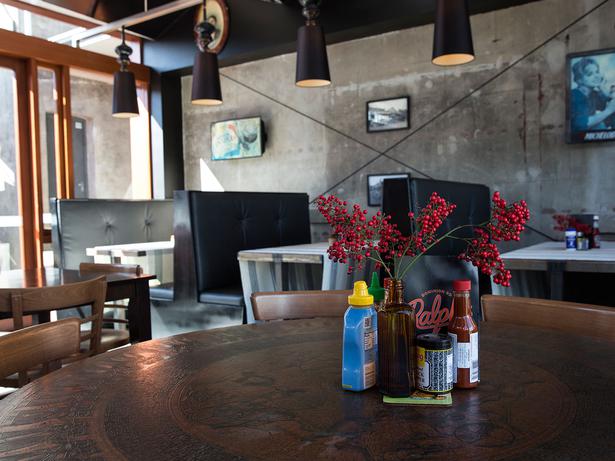 "I knew something was up when you ordered everything on the menu," said one of the waitresses after I'd paid my bill and told her I would be writing a review.
"Not me," admitted the other waitress. "I just thought you were a hungus."
It's that sort of place — casual and down to earth. I made a brief inquiry as to whether I should have been offered a choice of curly fries or coleslaw with my burgers but she wasn't prepared to concede the point. "You've got some coleslaw with your chicken," she said. "There's no point in ordering more."
The menu relies almost entirely on the deep fryer and the burger grill. All of the starters come battered — pickles, chicken and an incredible jalapeno pepper stuffed with cream cheese. Don't eat here without trying it — a crunchy, creamy, spicy, tart, fatty mouthful of fun.
And the chicken is one of the best things on offer, too — pre-soaked in buttermilk, the dark thigh meat is juicy and deeply tasty, while the hot tempura batter works well with a cooling side dish of smoky chipotle mayo, dusted in tongue-puckering citrus salt.
For your main, you can order anything you like as long as it's a burger. Oh, and there's a roasted chicken leg which has to be one of the most boring menu items I've encountered this year — the skin is rubbed in green chimichurri but the flesh tastes of nothing but Tuesday dinner at your auntie's house. Slices of potato are arranged around the outside of the plate, like numbers on a clock.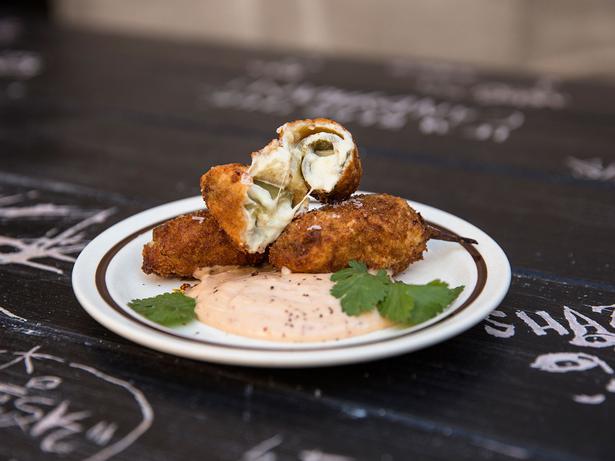 I can, however, recommend the cheeseburger — one of the better ones in town right now with its soft brioche buns and properly grilled meat patty. Mine was a touch overdone to medium but looking around I could see that most faces in the room were covered in agreeably crimson juices.
There's an option to take your burger without a bun, though I wouldn't recommend it — we tried it with the fish (not worth ordering either, by the way) and the lettuce wasn't so much wrapped around the burger as balanced on top of it. Someone needs to admit this is just a plate of fish and chips.
There's not much love in the wine list — nothing stronger than a pinot noir to stand up to that bloody red meat — so you're better off sticking with beer. Thankfully, they have Good George, one of New Zealand's most exciting young breweries.
Unexpectedly, one of the great joys of dinner at Ralph's is the dessert — a very simple bread and butter pudding baked in its own ramekin. It's all baked crunchy goodness on the top and custard-soaked wonder within, and you could do worse than stop in here for dessert on the way home from town if you want to check out the place without committing to the full deep-fried degustation.
There were few tables free when I visited, though things were quieter in the courtyard, which will really start to hum in the summer months. Afterwards, we wandered around the neighbourhood looking for a drink but we should have stayed where we were; good beer, good buzz and fried pickles — I don't know how we thought we'd improve
on that.
Share this:
More Food & Drink / Dining Out