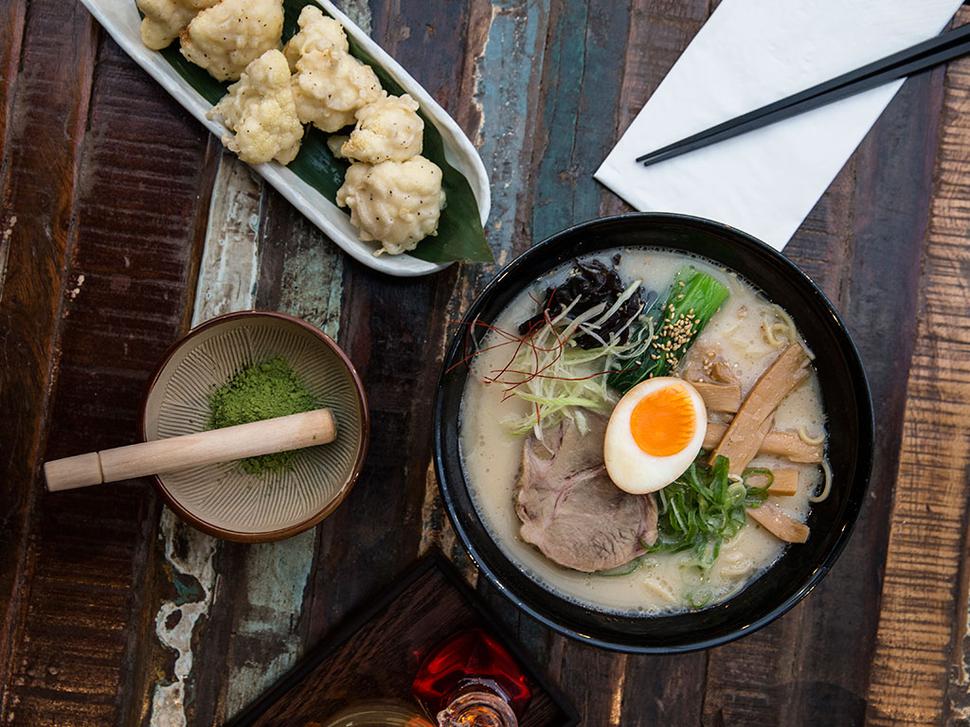 Restaurant Review: Ramen Takara
Things are looking up flavour-wise in our city's line-up of Japanese food
Wednesday July 15, 2015
Cuisine: Japanese
Address: 272 Ponsonby Rd, Ponsonby
Phone: (09) 360 6111
Drinks: Fully licensed
From the menu: Steamed gyoza dumplings $9.50, Karaage fried chicken $13, Tempura cauliflower $11, Kim chi $6.50, Tonkotsu ramen $13, Spicy Black Tan Tan ramen $16.50
Rating: 7/10

Given how many great restaurants this town has, I'm disappointed that our takeaways are still so average. A lot of it is just insipid muck — chunks of grey mystery meat bobbing in coconut milk; a splatter of brown sauce on half a kilo of steamed rice; shredded iceberg stuffed in a day-old Pak'n'Save bread pocket.
Thank goodness, then, for ramen soup — tasty, transportable and (with an egg and vegetables) mildly nutritious. Ramen Do on Symonds St was always good, then the sublime Zool Zool opened in Mt Eden and then, one day, I heard whispers of a good place called Takara in Browns Bay, a suburb hitherto famous only for its numerous South African residents and their ceaseless blithering about biltong.
By chance I found myself in Browns Bay last month, having arrived in the area very early for a football match with time not just for takeaways but a proper sit-down meal. I had a pre-dinner drink at the excellent Deep Creek Brews and Eats (where admittedly the former looked better than the latter) then wandered down the road to Takara, where a cartoon-cute Japanese waitress was giggling realistically with a table of locals and their cured meat-based anecdotes.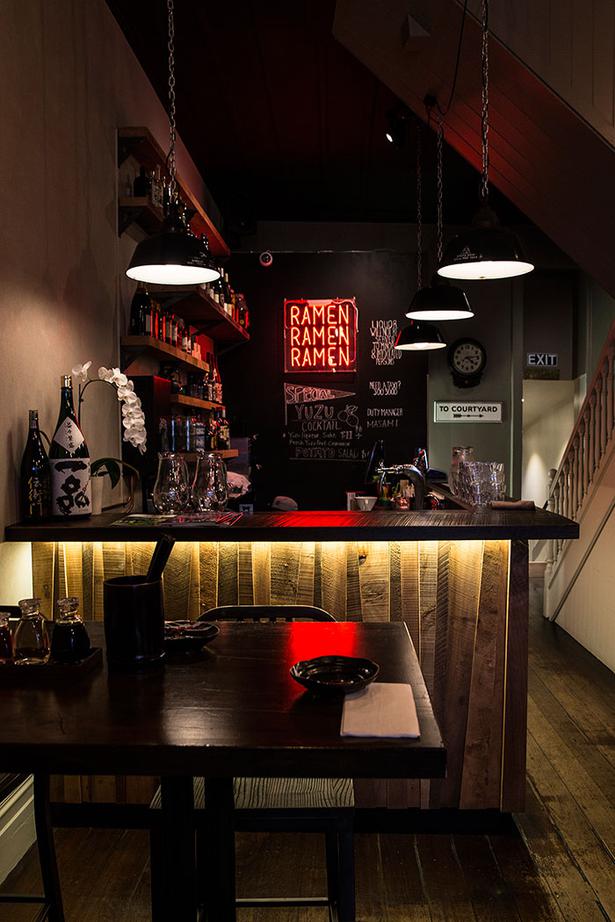 So there I was, partway through a bowl of the good stuff when I noticed a sign that read "Ponsonby branch now open!", and I realised I could slurp up what was in front of me then stretch out for a full review meal at the new place another time. Even better, I could remove myself from Takara Browns Bay before the conversation next to me inevitably turned from charcuterie to carjacking.
The Ponsonby branch is where Landreth & Co used to be and has its own distinct menu, devised by a Japanese chef hired especially for the job. He used to cook delicious organic food at Kokako (which sounds a bit Japanese but isn't), and in fact his professional background is more Western than Asian.
Contrast that with, say, Ramen Do, where the chef looks like Mr Miyagi and clearly has been cooking noodles for at least 1000 years, and you may think this new guy can't be trusted. But his broth and condiments are very good and he's clever enough to ship in handmade noodles from head office over the bridge while he's learning how to make them perfectly himself.
I tried every soup on the menu over an intensive four-week eating programme and am here to tell you that simple is best. Avoid red herrings like the Tom Yum ramen, a mash up of Thai and Japanese that misses the best of each. You're much better off with the soy ramen, clean, dark and salty, served with a traditional slice of barbecue pork or, if you must experiment, Chinese-style soft wontons.
Best of all is the Tonkotsu with its comforting milky pork broth.Those noodles become pale and slick in the soup while, on the surface, a bright orange just-set half egg floats beside bok choy, bamboo strips, pork meat and a black, rubbery wood-ear fungus. It's textural, tasty and soothing — all the things ramen should be.
The staff are lovely, but under-trained. The drinks list has a lot of good wines, plus sake and shochu, but nobody seems all that interested in them. I have plenty of good wine at home, so tell me again why I should eat in?
We were seated in a booth out back in a pleasant courtyard, but it became less pleasant the longer we sat with our dirty plates. We were never offered a dessert menu so I can't tell you about post-soup options.
I did, however, order plenty of entrees, from which I can recommend the off-menu Korean kim chi (this might trouble a purist, but then there's never a bad time for kim chi), the chicken fried to an orange crunch and the cauliflower, cooked al dente tempura-style in an almost invisible batter and subtle enough to carry the flavour of a matcha green tea powder, served on a ridged saucer with a pestle to help you grind it to dust.
It's a nice place to spend an hour, this restaurant, but no more than that — probably a good thing given the limited waiting area and how often the tables are full.
And one of Mediaworks' big radio hubs is just across the road, so if you drop in for lunch there's a good chance you'll be seated next to a cross-platform media celebrity. Still, as I said, tables turn over quickly, so you shouldn't have to wait too long for things to improve.
Share this:
More Food & Drink / Dining Out