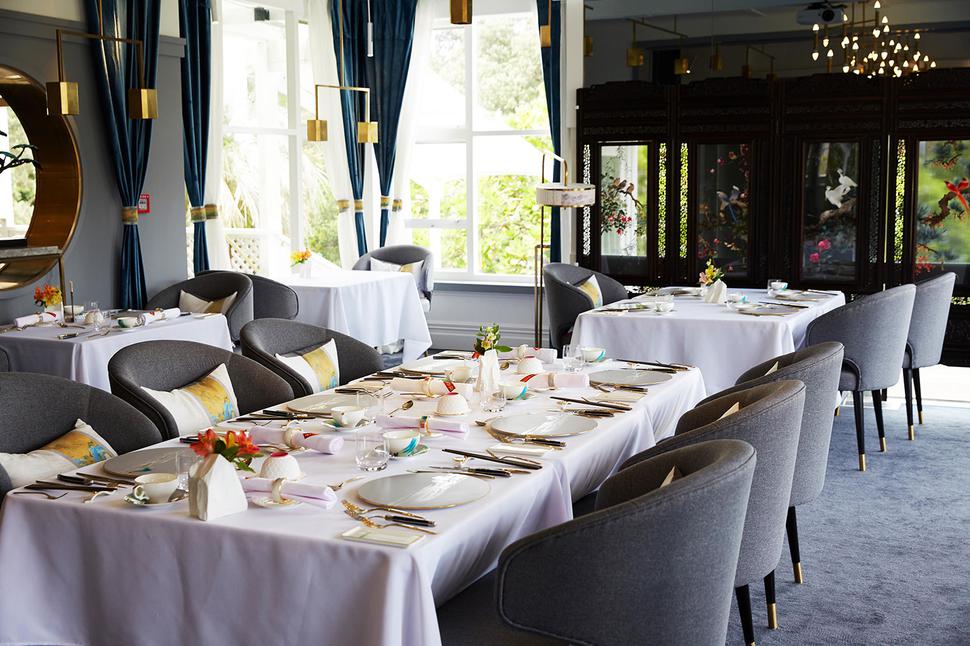 Restaurant Review: Red Wall 1939, Parnell Rose Gardens
Jesse Mulligan feels the pinch at fine-dining Chinese restaurant Red Wall 1939
Wednesday Dec. 5, 2018
Cuisine: Chinese fine dining
Phone: (09) 300 3178
Address: 85 Gladstone Rd, Parnell
Drinks: Fully licensed
Reservations: Accepted
From the menu: Tasting menu $179pp
Rating: 12/20
Score: 0-7 Steer clear. 8-12 Disappointing, give it a miss. 13-15 Good, give it a go. 16-18 Great, plan a visit. 19-20 Outstanding, don't delay.
This meal cost the most money I've spent at an Auckland restaurant, but in terms of enjoyment it would barely make the top 100. The food isn't horrific, just occasionally weird and always underwhelming. The compulsory set menu costs $179 a head, and the first dish was three chilled cubes of raw fruit.
READ: Where To Eat Great Chinese Food In Auckland
This was followed by tiny piles of sugar-coated nuts that wouldn't make the grade in a Four Square Christmas hamper. Then, finally, some real food: a little forkful of dry Szechuan beef, a couple of shrimp, a curl of celery and a cold, cooked tomato drizzled in elderflower syrup that tasted so bad, for a second I genuinely thought I was being Punk'd by Jono and Ben.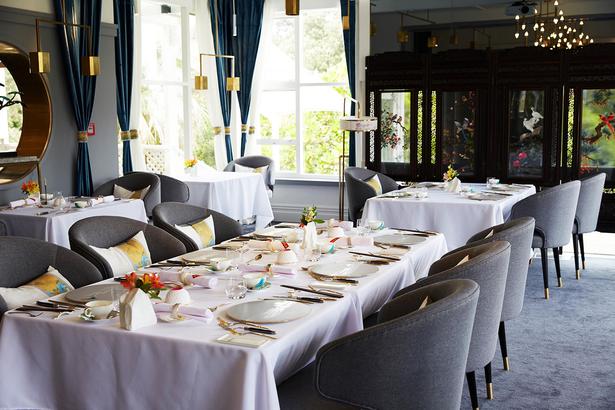 The restaurant is in Parnell Rose Gardens, though it's on the roadside so not really clear whether you should drive round the back or come in the front door. I did both, eventually arriving at a promising sign with the restaurant's name on it, next to a doorbell.
But this door was answered by a confused-looking chef, who led me through the dining room to the waitstaff on the other side. The restaurant manager said hello and then paused to look carefully around my face for clues as to what I might be doing here, at a restaurant, at dinner time.
READ: Where to Eat & Drink In Hong Kong
She looked at the chef for answers but he wasn't sticking around to help solve the mystery. Eventually we put our heads together and discovered that I was hoping for some food, and I was shown to a nice table by the window with a view of the flowers and of my dining buddy Simon Wilson arriving by foot, about to go through the same thing.
The waiter asked if I'd like a drink. The restaurant doesn't serve beer, or cocktails, so after a few moments to consider my options I decided on a wine. It's a solid list and though the service for the rest of the night was very friendly and hard to fault, it's surprising that for $179 you don't get access to a trained sommelier.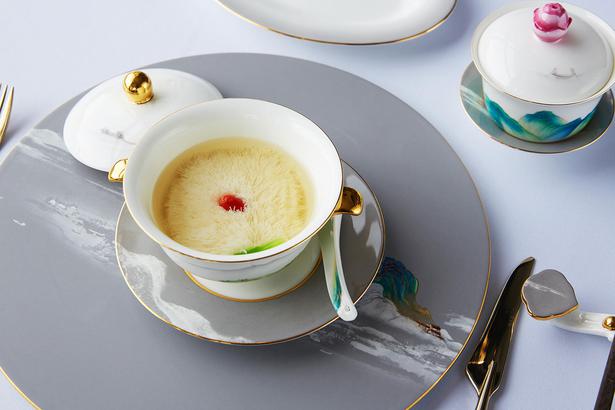 What are you paying for exactly? Well, a lot of money has gone into the decor and the tableware. The carpet has been woven to match one of the paintings, for example, and each dish comes out in a piece of hand-painted china specifically created for the job.
This aspect of the meal is very beautiful — each arrival a visual surprise and delight — though sometimes the form can trump the function. A delicious black garlic soup was served in a pretty teapot which kept it so hot it was difficult to drink. On this occasion (and one other) the staff were left shifting from foot to foot, waiting for us to finish so that they could clear it all away and bring the next thing.
READ: Restaurant Review: Artwok, Takapuna
There are 10 or so dishes on the formal menu but Simon said "if I know Chinese restaurants, it'll all come out very fast" and as it turns out, he knows Chinese restaurants. I'm quite keen on this swift procession, having sat through a few post-midnight degustations, but it does rather bring the price point into sharp relief when you arrive at eight and leave at 10, $434 poorer.
But I was telling you what you pay for. Well, if this restaurant does survive it'll be on the dime of wealthy people who get a kick out of eating food from a chef who has cooked for Obama, and whose family goes right back to the kitchen of Chairman Mao (whose office has been recreated in perfect detail upstairs so you can soak up the history on your way to the private dining room).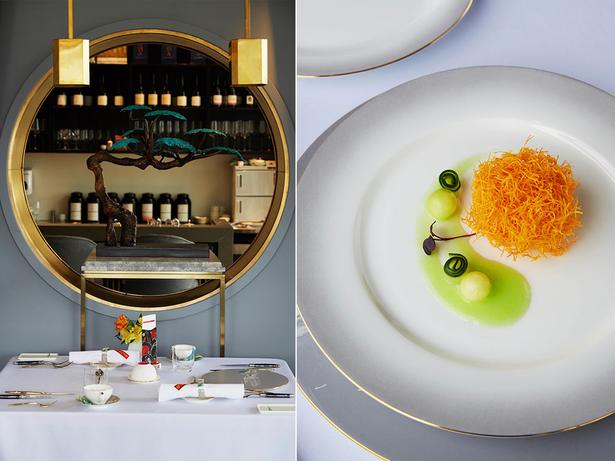 I'm not saying you won't enjoy Barack's favourite crayfish tail with saffron broth — it's good. You might just wonder whether this sort of dish is the sort of thing you want to spend your hard-earned money on. If not, there might be others who do.
Around 9.30pm a young couple turned up, and after some discussion convinced staff to open up the kitchen. A few minutes later they were served a bottle of champagne with a platter of raw fish in a gold cage, garnished with what the restaurant manager later told us were "VERY expensive Chinese herbs".
READ Restaurant Review: Xoong, Mt Eden
There were a couple of nice moments — a marinated salmon fillet with ginger-lime sauce was particularly lovely — and it must be said that the staff are doing their very best. But they are part of a restaurant concept I'm not sure they really understand. I don't understand it. If your budget is unlimited then by all means give this place a go. But for special-occasion dining our beautiful city has plenty of better options.
Share this: