Restaurant Review: Rita, Wellington
Jesse Mulligan dishes out a perfect score after a breathtaking experience at this unassuming restaurant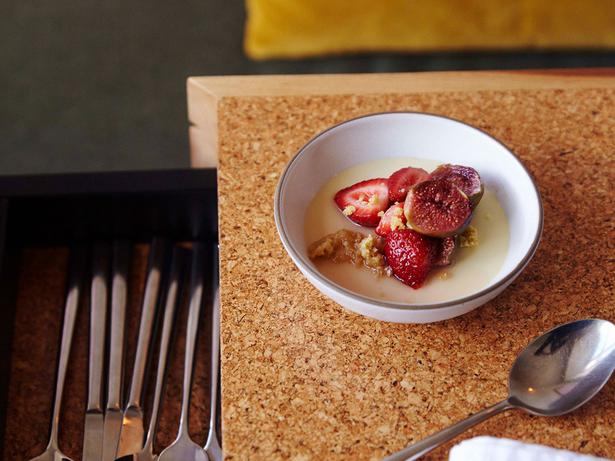 Wednesday March 28, 2018
Cuisine: Modern bistro
Phone: 04 385 4555
Address: 89 Aro St, Wellington
Bookings: Accepted
Drinks: Fully licensed
From the menu: Set three-course menu (changes daily) $65
Rating: 20/20
Score: 8-12 Disappointing, give it a miss. 13-15 Good, give it a go. 16-18 Great, plan a visit. 19-20 Outstanding, don't delay.
If you wrote an honest list of New Zealand's best 50 restaurants, 40 of them would be in Auckland. But I'm not sure any of those 40 would beat Wellington's Rita, which is in a breathtaking class of its own.
Rita is what you get when people who really, really care about food open their dream restaurant and design every little thing to be exactly perfect. The chef Kelda Haines travels extensively and has a knack for finding the best and newest restaurants ahead of the crowd.
She ate alone at the bar at Al's Place in San Francisco and found herself sitting next to the editor of Bon Appetit, who the next day would name it the best new restaurant in America.
READ: Why San Francisco is a Foodie's Paradise
Though Al's Place was an influence, when I ask her which place she most wants Rita to be like, her answer is Berkeley's Chez Panisse across the harbour: fresh daily produce, expressed to maximum effect in simple, ingredient-led dishes, served by staff who don't work for the restaurant so much as form part of it.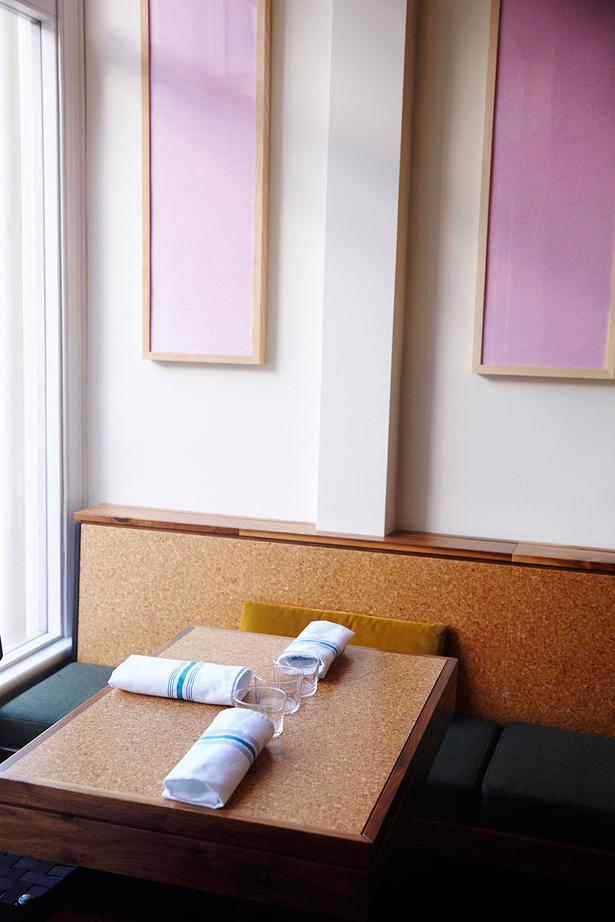 The conversations you have with them over the course of your meal show you how seriously they take food, and though they must do some training you can't train for this sort of attitude — you just have to somehow find these people then cling on to them for dear life.
Rita is in the suburbs, though it's really only five minutes' walk from the city. The small room has capacity for perhaps 30 people, sitting at tabletops made of cork flooring material that you used to find a lot in the 1980s. Each table has a pull-out drawer with bits and pieces inside. "Is there cutlery in the drawer?" I asked the waitress. "Yeah, heaps", she replied, indicating that the creation of a San Francisco-style bistro wouldn't be at the expense of certain key New Zealandisms.
And while the dining room is arguably modern, when you need to use the bathroom, you walk down an outdoor corridor to a toilet that feels more like a neon dream.
It has its own stereo system, mood lighting and, crucially, a heater — an oil bar, which will have a lot of work to do in winter but, after all, what is more Wellington than having fog breath while you wee?
READ: Wellington's Cocktail Lounge, Hot Sauce
When the waitress first explains what's on the menu she writes each dish down in biro on a little catalogue card. You choose from a couple of optional dishes and once you've decided how you're eating, the card gets tucked into your drawer next to your forks and spoons.
Why do they do this? I'm not sure but I guess it emphasises a certain particularity with the menu, forces them to go more slowly than they otherwise might, gives you a reference point for later without having to print new menus each day and makes it unlikely that they'll forget to tell you about something.
Rita's the sort of place you fall in love with when you walk in, but if you're playing hard to get you'll only be able to withhold your affection until the food starts to arrive. Starting with small, unadvertised plates they then move onto the stuff they promised you, but it looks and tastes even better than it was described.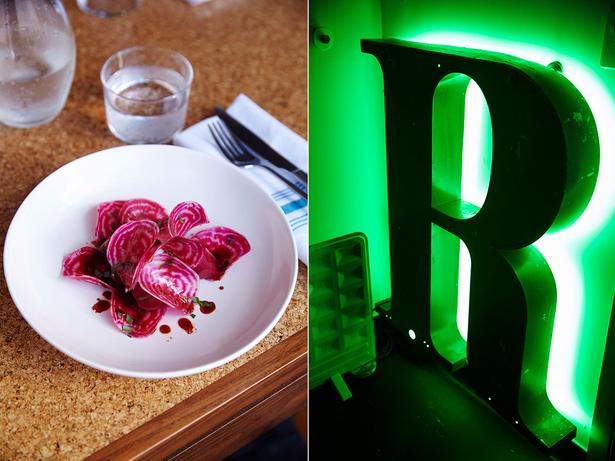 They tell you the kahawai is raw, for example, but they don't tell you it is almost ice cold, served with a fermented pickle dressing and luscious Martinborough olive oil, and topped with tomato jelly cubes, which taste of summer but improve on the standard tomato's texture and propensity to mess.
Then there is an eggplant slice, cooked, chilled and rolled around a ricotta-and-walnut filling, served with yoghurt and fenugreek, a spice you never see featured on restaurant menus but which is served here with simple confidence. It was followed by figs and goat's cheese — the best examples of each — drizzled in an emulsion of roasted fig juice and local apple cider vinegar.
My main dish when I visited in December was spectacular and I wish I could tell you about that but under oath I have to tell you that last Saturday's dish was a little underwhelming.
Look, I'm sure that the pork and venison they sourced came from animals who'd had interesting and happy lives but I'm afraid sausages and mashed potato after all that beauty seemed like borderline trolling.
RECIPE Thai Chicken Sausage Rolls
A side dish of braised lentils would have worked but it was served cold and, well, maybe the experiment worked for other people but not for me.
Afterwards, I ate an almond tart, which was the greatest dessert I can remember eating. So I left, more confused than disappointed at those sausages but nonetheless happy to give Rita full marks for transcending my expectations of how good a restaurant can be. Try not to be upset that it's not in Auckland — after all, we need somewhere decent to eat when we're on holiday.
Share this:
More Food & Drink / Dining Out