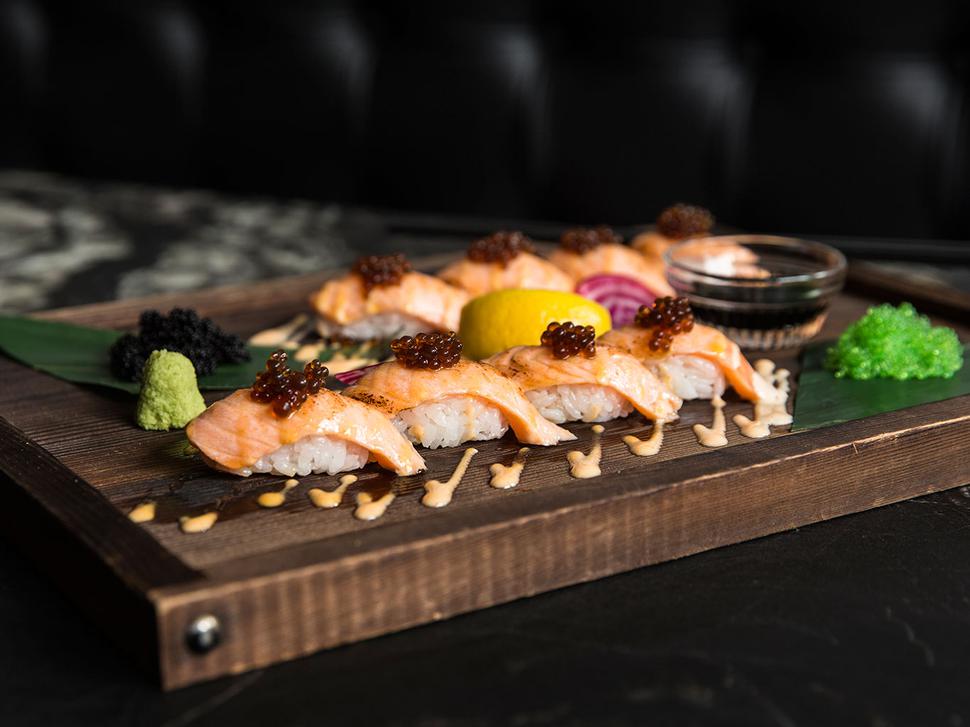 Restaurant Review: Rockefeller Champagne and Oyster Bar, CBD
Despite feeling a little like an oligarch's housewarming, pleasant surprises lie in wait at Rockefeller
Wednesday Feb. 17, 2016
Address: 104 Fanshawe St, CBD
Phone: (09) 379 4209
Website: rockefelleroysterbar.co.nz
Cuisine: Champagne and oysters
Drinks: Fully licensed
Reservations accepted
From the menu: Te Matuku oysters $3.50 each, Paroa oysters $4 each; salmon nigiri $24; beef and crab slurgers $18; aglio olio $11; beef tartare $22.50; Korean fried chicken $18
Rating: 8/10

This week's restaurant is called a "champagne and oyster bar", but the reality is so much more appealing than the hell I was imagining: an over air-conditioned, all-marble nightclub with unbearably loud house music and Terry Serepisos doing shots at the bar with an early-exit contestant from The Bachelor.
In fact Rockefeller is much more understated than all that: it's a ground floor space with high, warehouse-style ceilings and a stripped-back industrial vibe. A turntable plays old music in the middle of the room, and as I sat down it was all feeling less like a champagne bar and more like Sunday afternoon in the university common room. Then Terry Serepisos actually did walk in, forcing me to admit that I know very little about either student common rooms or TV millionaires.
Anyway it turned out he was just passing through, and so it was that my buddy Josh Thomson and I spent almost the whole evening in an empty restaurant, save for the owner and his two happy Korean chefs.
But we had a great time. Maybe it was the music, maybe it was the food, maybe it was the conversation. Josh is excellent company. These days he's well known for playing "the pig" in Watch Me's web series The Critic and the Pig, but in real life he's much more civilised, and while dining with me has only once asked the waiter to get him a glass of wine to drink while he's considering the winelist.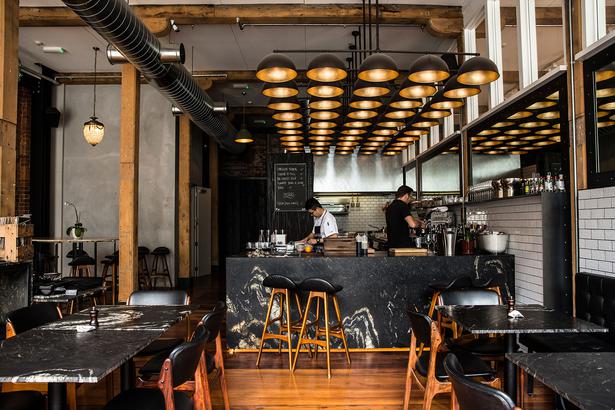 The restaurant does indeed serve oysters: just two varieties in this, the off-season, presented in four different ways. The manager steered us away from the traditional/dated Kilpatrick and Rockefeller styles and towards the raw and tempura, which were both super.
We were offered an amuse-bouche of caviar — a little pile of it like an upside-down blackberry on the plate. It's a nice touch and great if caviar is your thing, but as with some of the other Eurotrash flourishes on the menu, they'd be better to lose it and find something local and equally delicate to offer — kina, for example, would be perfect and you'd feel like you truly were in Auckland, not at a Russian oligarch's housewarming.
Caviar on the menu is advertised as being "like all of life's best things, sold by the gram". In case you missed your London OE or the early seasons of Miami Vice, this is a reference to cocaine. Again I find this sort of appeal to pre-crash 1980s glamour pretty unappealing — cocaine in 2016 is not hoovering up a rail of glitter from a supermodel's belly, it's visiting the smelly flat of an acquaintance you loathe and sitting in the dark watching him play Xbox for two hours while you pluck up the courage to ask him whether he's "holding".
Anyway, all this stuff is just a distraction from what Rockefeller does excellently well — first class food, drink and service. My favourite was the nigiri: little pink pieces of salmon draped over tiny parcels of rice, scoured with a blow torch, drizzled with chilli mayo and topped with ponzu fish roe. That and the flawless steak tartare should be compulsory orders.
They serve a cross between a slider and a burger called a "slurger", which unfortunately tends to evoke something you'd clear from your throat at the end of a long distance run. They were tasty if a little overcooked — the beef not quite juicy enough and the soft shell crab sizzled to a dark crisp in the deep fryer. Still the burger is a forgiving medium, particularly with those butter-enriched brioche style buns, and the natural acidity of a house-made kimchi cutting through the richness.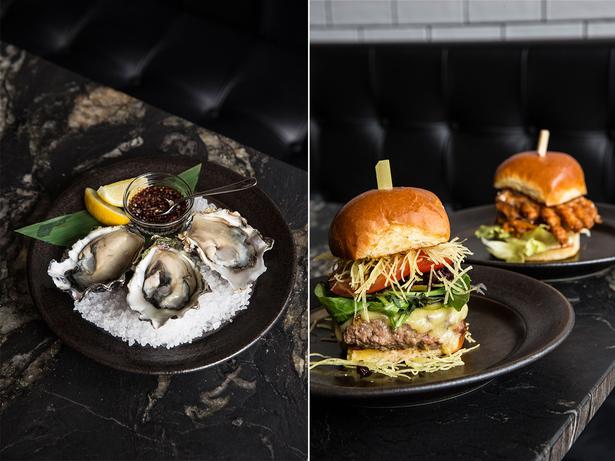 The multi-national menu holds together surprisingly well, from Japanese to French to an aglio olio, the preferred choice of Italians returning home from a night on the town (one of the more substantial dishes, at $11 I suspect it'll also be a favourite with people visiting Rockefeller on the wrong side of payday). You can't go wrong with garlic spaghetti, though I missed the chilli and parsley you'd find in the classic version.
I'd ended up here after a Viva reader wrote to me promising Rockefeller did the best chips in Auckland (thrice-cooked, finished in duck fat — they are good if you can handle the extremely high crunch to potato ratio). If someone hadn't sent me, I probably wouldn't have gone, and that would have been a deep shame.
So let me pay the favour forward — I'm officially sending you all to go eat and drink at Rockefeller. The poor owner has to stop serving every 20 minutes and go turn the record over — though I'm sure that job would be much more of a pleasure if he had a roomful of happy people bouncing to the beat.
Share this:
More Food & Drink / Dining Out