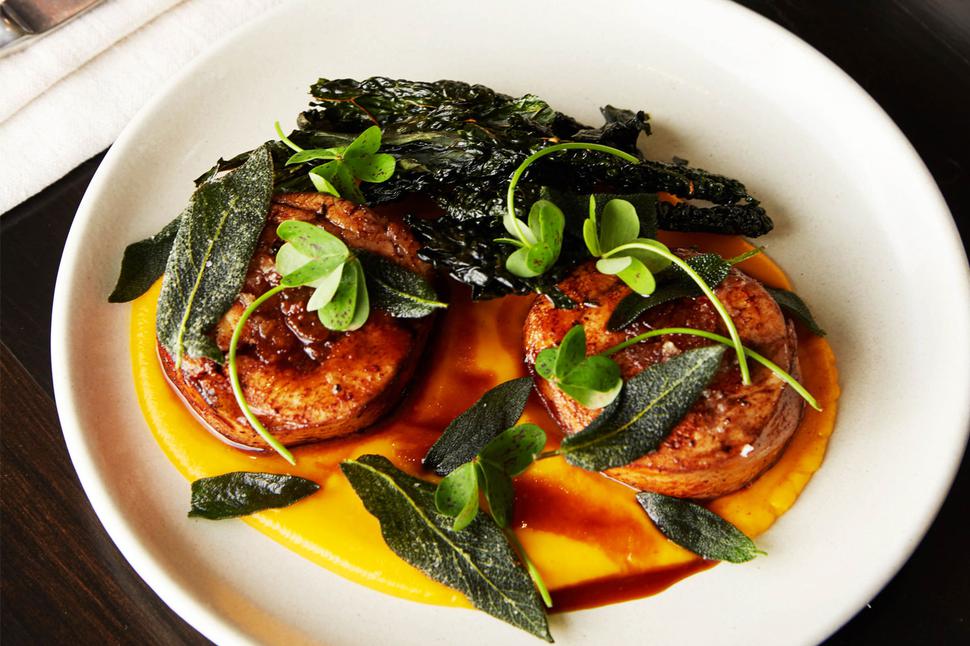 Restaurant Review: Rothko, Matakana
Jesse Mulligan visits Rothko in Matakana and finds fine food with rustic flair
Wednesday July 4, 2018
Cuisine: Modern bistro
Phone: (09) 955 7127
Address: 40 Omaha Flats Rd, Matakana
Drinks: Fully licensed
Bookings: Accepted
From the menu: Kingfish $22, Mutton shanks $34, Chicken $34, Endive salad $10, Brussels sprouts $12
Rating: 17/20
Score: 8-12 Disappointing, give it a miss. 13-15 Good, give it a go. 16-18 Great, plan a visit. 19-20 Outstanding, don't delay.

My old friend Chris was visiting from the UK so we decided to drive north and have a proper overnight catch-up away from early bedtimes and sleeping children.
We hired an Airbnb and though we are both woke individuals my email to the host read something like: "Hi, We will need two beds because we are sleeping in two different beds hence the request for two beds."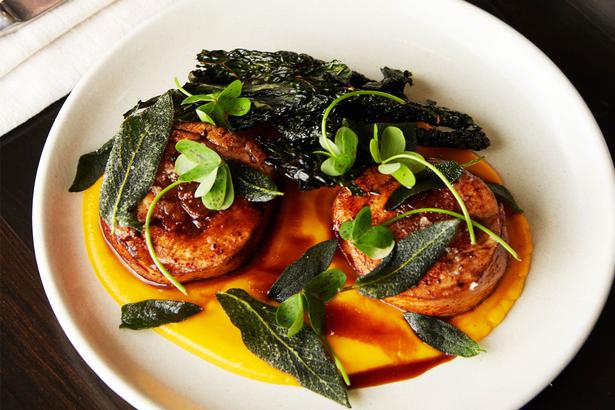 When we got there Chris said "shall we order a cab to get to dinner?". I had to explain to him that we weren't in London anymore, we weren't even in Auckland and that there was almost certainly no such thing as a taxi in Matakana.
But he pushed the issue and after some Googling I was forced to admit that yes, there is an organisation called Matakabs that allegedly does drop-offs and pick-ups. So look them up next time you're boozing in the area, — though you'd be advised to get a quote before you commit.
READ: First Look: Rothko at Matakana's Sculptureum
"Do you think the staff will recognise you?" Chris asked as we approached the front door of the restaurant.
"Hard to say," I said. "About half of them do and half of them don't these days — in either case they'll probably pretend they haven't spotted me, it's easier for everyone."
We walked into the dining room.
"Hey! You're the guy off the TV!" cried one of the waitresses. Then she said "we're getting ALL the TV people!". I wasn't quite sure what she meant and she wandered off without elaborating.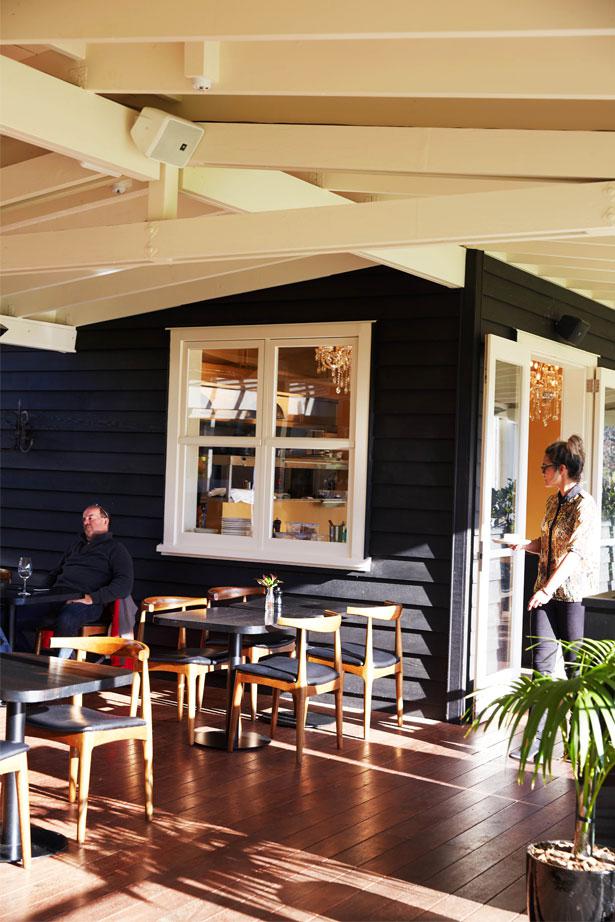 My wife had a shocker at Rothko late last year when she visited with a (grown-up, very well-behaved) Hen's Party. Her group got eye-rolled so much they began to think their waitress had a condition, so I did approach our Saturday night meal with some caution.
But there was no sign of any attitude and we were taken care of all night by a Canadian woman who had a great answer to every question, was a pitch-perfect mix of fun and professional, and would be an asset to any restaurant in Auckland. Rothko should do whatever they can to keep her.
I ordered the chicken, one of the cardinal sins of dining out according to the late Anthony Bourdain, but I'm sure he'll be fine with me telling you that he was speaking rubbish on this point, just as he was when he told you not to use a garlic press.
There's nothing wrong with good ethical chicken cooked by someone who knows that the breast and the thigh need different cooking times, that you need to repackage or otherwise protect the meat if you're going to insist on serving both. Zuni Cafe's roast chook in San Francisco is one of the greatest pleasures in world dining. So on this one don't follow Anthony, follow your heart.
READ: Restaurant Review: O'Connell St Bistro
At Rothko the chicken is deboned, wrapped in medallions then roasted. It's a luscious proposition, served on smoked pumpkin puree and topped with crisped sage and kale leaves.
This wholesome, thoughtful dish was typical of everything we ate, and our slow-cooked mutton shank served with baked quince was total pleasure too. It came with freekeh — a grain that is fun to say and lovely to eat, and this one seemed to have reached almost risotto-level in the amount of flavour the chef had managed to magic into it.
The sides were so good they almost upstaged the mains. We got through all that meat with mouthfuls of radicchio and witlof salad, a cold, crisp and bitter dish balanced by mandolin-thin slices of persimmon. I've made the same thing at home several times since, though theirs was so generous I don't know how they can break even only charging $10 for it.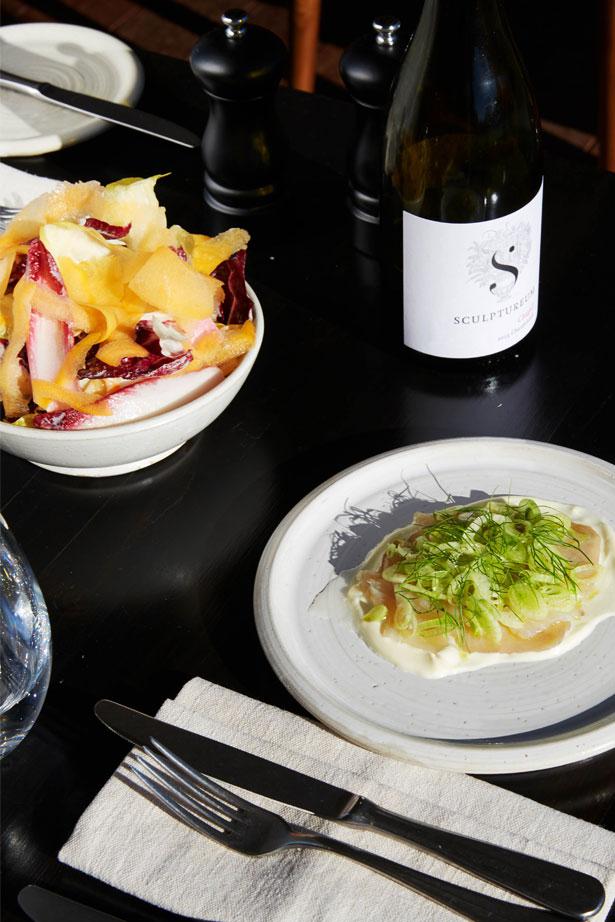 I haven't yet tried to replicate their incredible Brussels sprouts — one of those dishes that really lets you know the chef is a keeper. Blackened, tender and blanketed with fried rye crumbs, it almost looked like a sprout crumble, and if that doesn't sound appealing to you let me reassure you that every bite was a roasty, crunchy, caramelised delight.
In a flash glassy room next to a crackling open fire Rothko has successfully created a city-standard restaurant with the rustic appeal of a country escape. And though this spell is momentarily broken by the glass doors rolling open every time a staff member walks past the autosensor to the bar, and though I get a strong feeling that the experience you have here might be determined by who is in charge of your table, I loved my dinner here.
I'll be surprised if Rothko doesn't make Auckland's top 50 next year, so long as they can convince their best staff not to up sticks and seek their fortune in the city.
Share this:

More Food & Drink / Dining Out