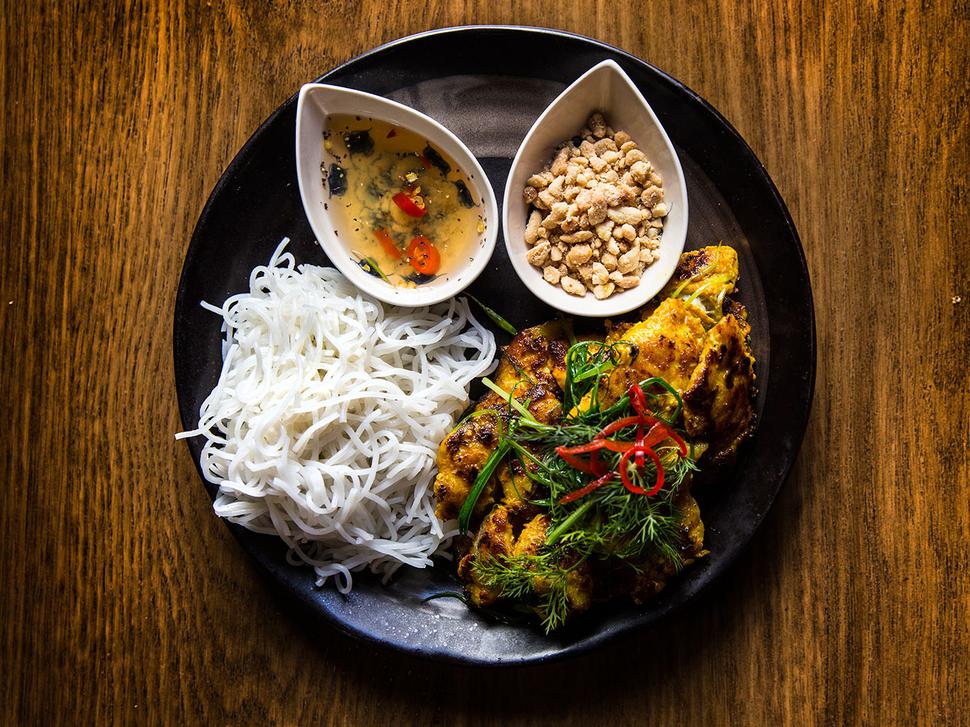 Restaurant Review: Sen, Mt Eden
Jesse Mulligan enjoys the good food and pleasant atmosphere at Mt Eden's latest Southeast Asian eatery
Wednesday Oct. 7, 2015
Address: 26 Normanby Rd, Mt Eden
Phone: (09) 630 5790
Cuisine: Vietnamese
From the menu: Chicken pho $9; Fried pancakes $16.50; Salted egg squid $15.50; Green papaya salad $15.50; Shaking beef $26; Grilled fish $24.50
Drinks: Fully licensed
Rating: 7/10 
One of my favourite travel memories is of visiting a coastal resort village in central Vietnam during the off-season. It was empty, but somehow we found a beach restaurant open for dinner, run by a quiet family who spoke no English. While dad grilled prawns one-by-one on an open fire and handed them to us, my friends and I tried to demonstrate our gratitude by nodding enthusiastically and making "mmmmm" sounds.
Eventually his 10-year-old daughter, who'd been watching us closely all night from the shadows, picked up a school exercise book and carefully wrote something. The next time one of us ate a prawn and groaned in delight, she handed over the book where, half way down the page in neat printing, she had written: "What it is, delicious?"
It was an incredibly sweet moment, and "what it is, delicious?" quickly became, among the group I was travelling with, the greatest compliment you could pay to a meal, person or sexual act. Like all the best private jokes it was hilarious to us and nonsense to everyone else. We were insufferable, but at least we were enjoying ourselves.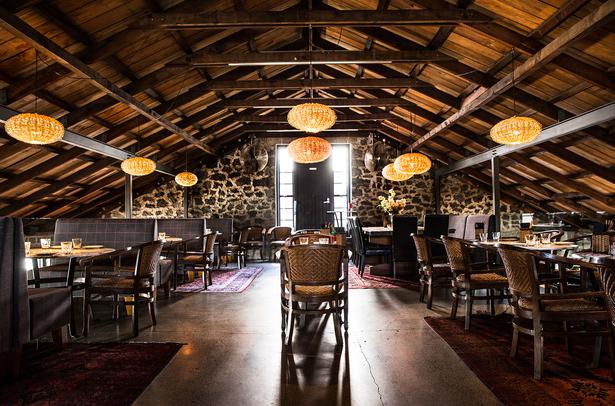 Sen is the new restaurant inside the old CAC bar in Mt Eden, almost opposite Sabato. It's not quite the stuff of lifelong memories yet, but the food is good and everyone is trying hard. What it is, pleasant?
It's a brand new venture from the people who brought us Parkside Cafe in Mt Albert, where it's eggs benedict by day and beef pho by night. I know about the connection only because I was buying a coffee in Kingsland one Sunday and a young Asian man approached me with a takeaway menu and gave me the Sen elevator pitch while I waited for my long black. Turns out he's one of the chefs.
Recognised on the street but thankfully not in the restaurant, I nonetheless received excellent service throughout the night. When the waitress couldn't answer a question on the winelist she summoned the sommelier — something that often doesn't happen in much flasher restaurants (when the sommelier couldn't answer the question he summoned Google, which I suspect happens a lot in much flasher restaurants).
It's a lovely building, a sort of high-arched whare with stairs leading up to the main dining area, an elevated island in the middle of the room. The crowd so far are grateful locals — a loved up middle-age couple behind us who were making out with discomfiting intensity and, next door, a foursome who chose a bottle of Invivo wine because it was "Ooooh, the one Graham Norton likes!".
The food is well-cooked, though a bit lacking in oomph. Vietnamese cuisine doesn't aim for the same tongue-puckering taste combinations as Thai, but there should always be enough to keep you interested. There are usually lots of herbs, absent here, and the chopped chilli, dressings and sauces were all a bit sparse.
READ: Restaurant Reviews by Jesse Mulligan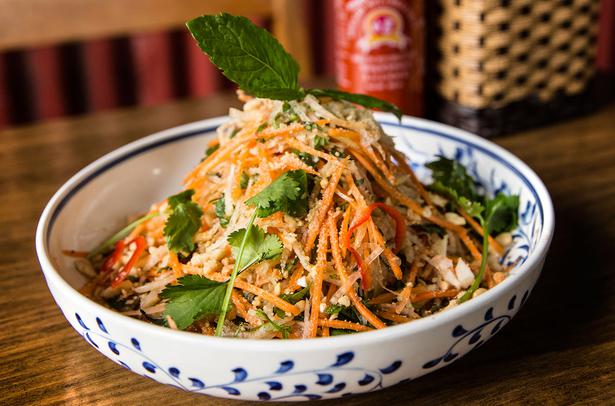 My wife and I were going to start with the fresh spring rolls, but realised we'd ordered them the past 300 times we'd eaten Vietnamese and, actually, the worst and the best of them all end up being pretty similar — bland, textural and overly dependent on their dipping sauce for flavour.
So we ditched the rolls and went for a savoury pancake, which was all of the above. Asian food often doesn't excel in the entree department, and it was a reminder you're sometimes better off to plunge straight in to the mains. A papaya salad was virtually undressed by Southeast Asian standards, and they forgot the beef jerky that comes with it (though they were very apologetic, offering free dessert and eventually knocking 10 per cent off the bill).
Thank God for the pho, a soothing noodle broth as good as anywhere in town. It's available in entree size too, which will be a relief to anyone who's tried to slurp their way through the cauldron of brown liquid you get at some of the more authentically downmarket Vietnamese restaurants around Auckland.
The fish of the day was very tasty and perfectly cooked, though something more interesting than tarakihi would have been nice, and I would have preferred a traditional whole fish rather than the convenient bite-size pieces they'd broken it down to. My wife wouldn't agree though — she hates mucking round with those bones, and I'm sure there are plenty of locals who feel the same way.
The shaking beef tasted lovely too — the onions playing more of a part than the traditional lime and fish sauce flavours, but the chunks of meat were lean, brown and tender — I hoovered it up and wanted more.
The food isn't cheap, but neither is rent, I imagine. Sen is a strong option for locals looking to eat tasty food in very pleasant surroundings, though hard-core lovers of Vietnamese food may well want to travel a little further.
Share this:
More Food & Drink / Dining Out