Restaurant Review: Soul Bar & Bistro, Viaduct Harbour
The interior may be new but Soul Bar & Bistro's excellence is unchanged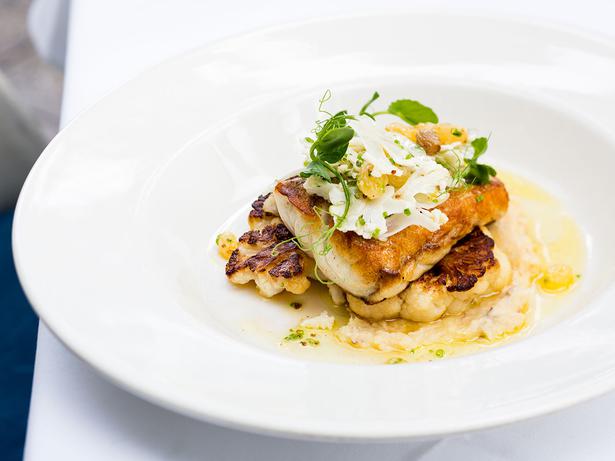 Wednesday Nov. 30, 2016
SOUL BAR & BISTRO
Cuisine: Seafood
Location: Viaduct Harbour
Phone: (09) 356 7249
Bookings accepted
Drinks: Fully licensed
From the menu: Oysters $7 ea, scampi cocktail $28, smoked trevally toast $8, salt and pepper squid $19.50, oxtail garganelli $37.50, hapuku $38.50
Rating: 9/10

Having eaten borderline pub grub two reviews on the trot I was well up for a guaranteed winner this week and Soul Bar & Bistro is definitely that. I took with me a member of the management team from my radio station, who wasted no time getting among the free food. Most of my friends order modestly at first as they get used to the idea that somebody else is paying for them but not radio producer Chris, who, within seconds of sitting down, had already ordered half a dozen oysters recently flown in from Stewart Island, and on sale at the special price of $7 each.
After watching $42 of my weekly stipend from Viva being swallowed in six briny mouthfuls, I tried to stall him with a couple of beers. It must have done the trick because he overlooked the crayfish salad and the $56 steak in favour of the sensibly priced salt and pepper squid, followed by the hapuku.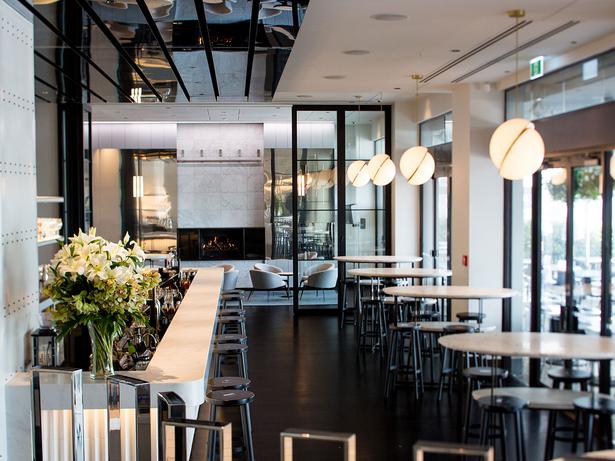 Meanwhile, I was taking in the refurbished restaurant — no major structural changes, just a new oyster kitchen and a few modern decor flourishes, such as a futuristic metallic ceiling feature that runs most of the length of the room. Sure, it's not the sort of thing I'd put in my own house, but how refreshing to see a new dining room decorated with a theme that isn't "sort of Scandinavian". Soul's new interior won't remind you of Scandinavia at all, unless by chance you spent a summer in Copenhagen waiting tables at a members-only swingers club for financiers.
I've eaten at Soul a few times and I've yet to see a server get the smallest thing wrong. They're either well-rewarded or well-disciplined because everybody is always on form — fast, charming, knowledgeable and obedient. Our guy this time was incredible: taking orders, serving food, telling jokes and, at one point, moonwalking from our table to the group behind us, then talking them out of the wine they were going to buy based on what he knew about the typical taste prejudices of their international guests.
I made a mental note to tell the owner how lucky she was to have such committed long-term staff but then he stumbled with a recommendation and was forced to admit he'd been working there only a week. He must have left quite a hole at Harbourside when he jumped ship.
I was going to complain about how, when we arrived, the room was filled with overweight businessmen, but that's a bit unfair given that it was Earthquake Monday and if you're doing well enough to be full you shouldn't really have to apologise to a restaurant critic that the crowd isn't diverse enough.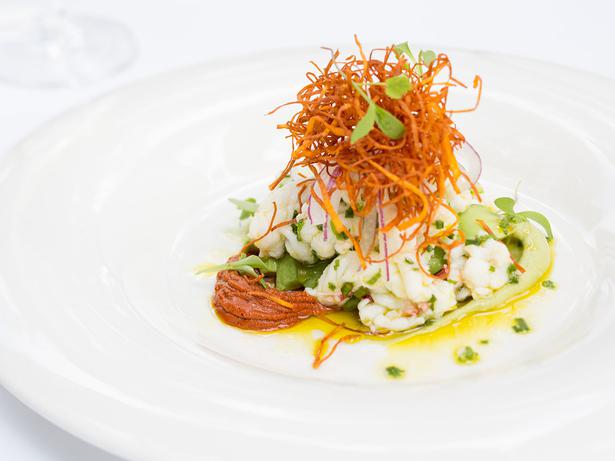 Actually, things got really diverse later on when a group of 13 skateboarding types wandered in and took up all the tables along one wall, like Avril Lavigne's imagining of The Last Supper. It turned out they were a think tank from an international sneaker company — the sort who wander from their hotel through the CBD after 9pm on a Monday looking for something excellent to eat — the fact that Soul is open is the best argument I can think of for calling Auckland an international city.
I bet they didn't quiver at the price of the oysters. And I hope they ordered the scampi cocktail, which I expected to be a posh version of the (classic, simple, delicious) prawn cocktail but was in fact much more interesting, the generous fleshy tail served on avocado cream, with lime dressing, a poblano chilli paste and shallots fried into toasty, crunchy wisps.
You wouldn't say that seasonal spring vegetables had exactly invaded the menu, in the same way they will have a stone's throw away at Euro, where former Soul executive chef Gareth Stewart is living by the daily market haul.
But why would you bother stuffing zucchini flowers with fresh goat's curd when people like me are irresistibly drawn to comfort dishes such as the 42-hour oxtail ragu with handmade pasta. As I cross-check the details of this dish now online I see it has disappeared, replaced with some more blue-sky-friendly options, so perhaps we experienced the very last gasps of the winter menu.
The salt and pepper squid has, however, reached hall-of-fame status and will thus always be on, and — crunchy, salty, pre-tenderised with kiwifruit — it's as good an example of that dish as you'll find anywhere.
The worst thing I can say about Soul is that with its emphasis on corporate excellence over, say, romance and character, I don't think I'd ever take my wife there with my own money. But there are many, many occasions when Soul would be an unbeatable choice, and I'd be surprised if anyone in the room that night went home disappointed.
Share this:

More Food & Drink / Dining Out