Restaurant Review: Spacca, Remuera
Spacca's space is the perfect relief from the heat of the season, offering first class antipasti in Remuera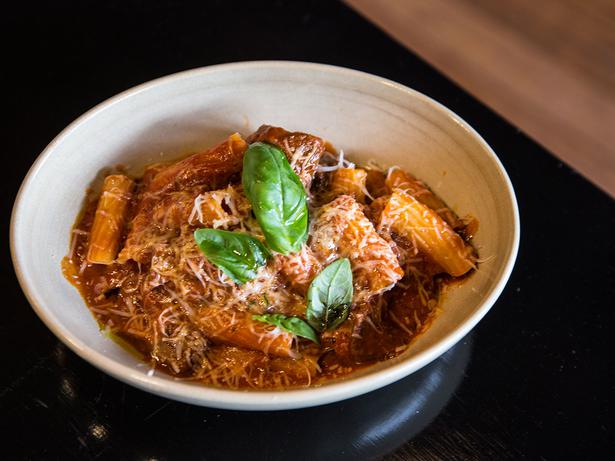 Wednesday Feb. 10, 2016
Address: 547 Remuera Rd, Remuera
Phone: (09) 520 0090
Bookings accepted
Website: spacca.co.nz
Cuisine: Italian
Drinks: Fully licensed
From the menu: Antipasto $28, Pizza fritte $14, Prawn and eggplant maccharoni [sic] $26, Prawn flan $24, Schnitzel pizzaiola $28, Beef ragu $24, Tiramisu $14
Rating: 8/10

These past few weeks have been very hot, people. I've been crowd-sourcing ways to cool down my home on Twitter but, like most things on Twitter, it's been completely useless. The bucket of ice in front of the fan didn't work, leaving the bathroom extractor fan on didn't work, and the $129 "evaporator/cooler" from my local hardware store definitely didn't work. They sell a gruntier one for $300 more, but it only guarantees effectiveness in a room less than 11 cubic metres. That's about the size of a horse float.
The only real relief has been to wait for the evening breeze — easy for a grown man but difficult for an eight-week-old baby who needs to get to sleep at 7pm in a 28-degree room. Still, there's no point in me suffering just for the sake of it; on Thursday I left my wife shush-patting in Grey Lynn and headed to a seat at the big bi-fold windows of Spacca in Remuera, promising my wife I'd bring home dessert as a peace offering.
The restaurant space is small and lovely — a handful of tables, a breakfast bar along those windows and a busy counter where a handful of Italians write up orders, pour drinks and slice bread. It's a great addition to the neighbourhood, and was full of fabulous people with beautiful faces. I bet none of them have to dunk a tea towel in iced water and drape it over a fan when things get sticky.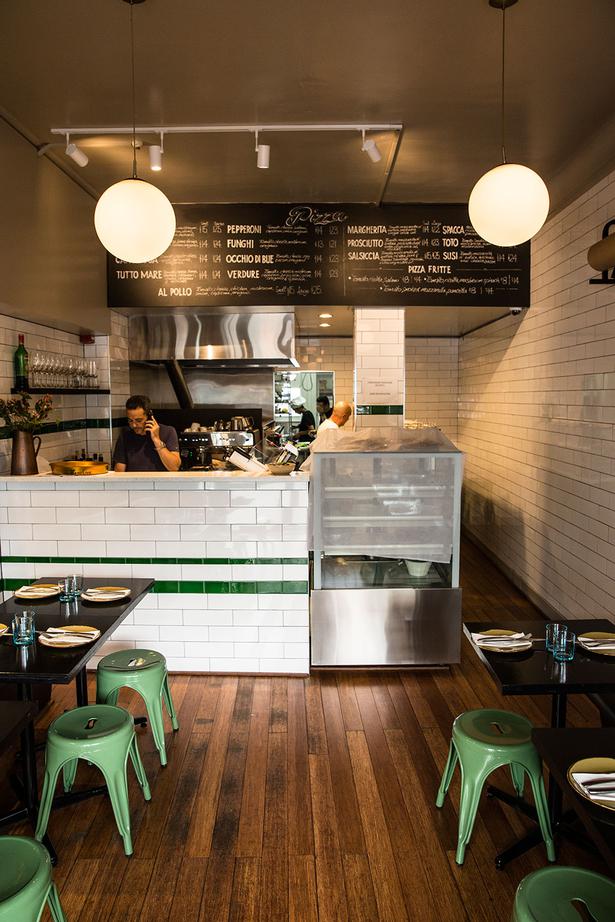 Service is overseen by a fellow you might remember if you ever ate at O'Sarracino. He's a Latin authentic, confident and knowledgeable, with a slight tendency to rub customers up the wrong way. A number of friends who ate at O'Sarracino reported feeling they'd been upsold against their will, and there's still a bit of that here at Spacca.
"Do not look at the menu, I will find something for you. You like meat or fish?" he said to me when I arrived, and then later. "You want dessert? Yes. One? Two!"
I can stand up for myself, but a lot of people fall for it. I don't think he's trying to make extra money so much as ensuring people eat well on his watch. But it tends to be the defining experience of eating at his establishment, so you'd be wise to either drop your natural desire to be in charge of your meal, or put on your assertive pants before you come out.
The food is great. It's southern Italian, centred around Naples, so there's pizza, naturally, and plenty of tomatoes. You'll be lucky to get out of there without ordering the antipasti (see above), but it features some of the best food on the menu and is a lovely way to start an evening. I particularly enjoyed the bread, a rolled loaf studded with egg, salted and drizzled in olive oil (salt and olive oil feature heavily on the menu, as you'd hope).
Zucchini were sliced thin, marinated in oil and garlic then baked until shrivelled. A caponata of "chocolate" eggplant was smoky and silky, though I couldn't detect cocoa beyond a subtle dusting of powder. My favourite antipasto was prosciutto, stuffed inside buffalo mozzarella then crumbed, deep-fried and topped with caramelised onion — creamy, salty, fatty, sweet.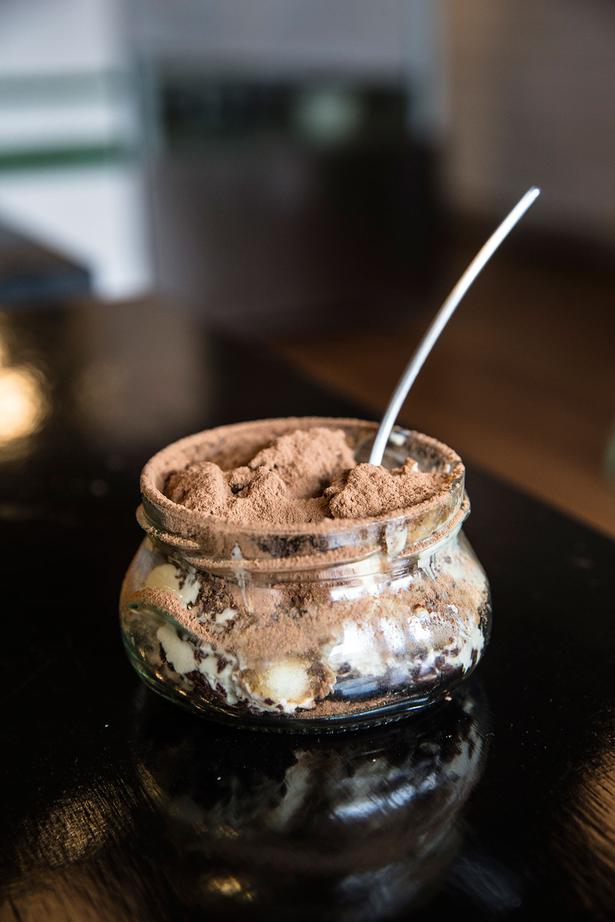 That mozz ball was served on a little saucer of milky foam which tasted of not much, and was hard to get at anyway without a spoon. It was one of a few molecular and modernist touches which really clunked next to the rustic Italian cooking — an icy sorbet on a warm prawn entree was a particular disappointment.
The mains were pretty good, but the pasta dishes were better — a slow cooked beef ragu splodged with bright white ricotta and a surprisingly delicious combination of prawn and eggplant maccharoni bound, unusually, not with the famous Campanian tomato sauce but with light, smokey flavours.
I also had a couple of glasses of great Italian wine — it's lovely that almost everything on the drinks list is from Italy. The beer is as crafty as that country gets, which is to say not very (I have a staunchly parochial friend from Turin who loves everything about his home country, but still won't drink the beer).
But that's not Spacca's fault. They're doing a fine job at all the important stuff, and adding a first class dining option to an area which desperately needs it. They also do takeaway pizza, which is a good option for people who live in properly air-conditioned houses, or in horse floats with inexpensive portable cooling systems.
The chef packed a tiramisu to go but I'm sorry to report that I was unable to get a definitive critique of it from my wife who, to be honest, seemed to have other things on her mind when I got home.
Share this: