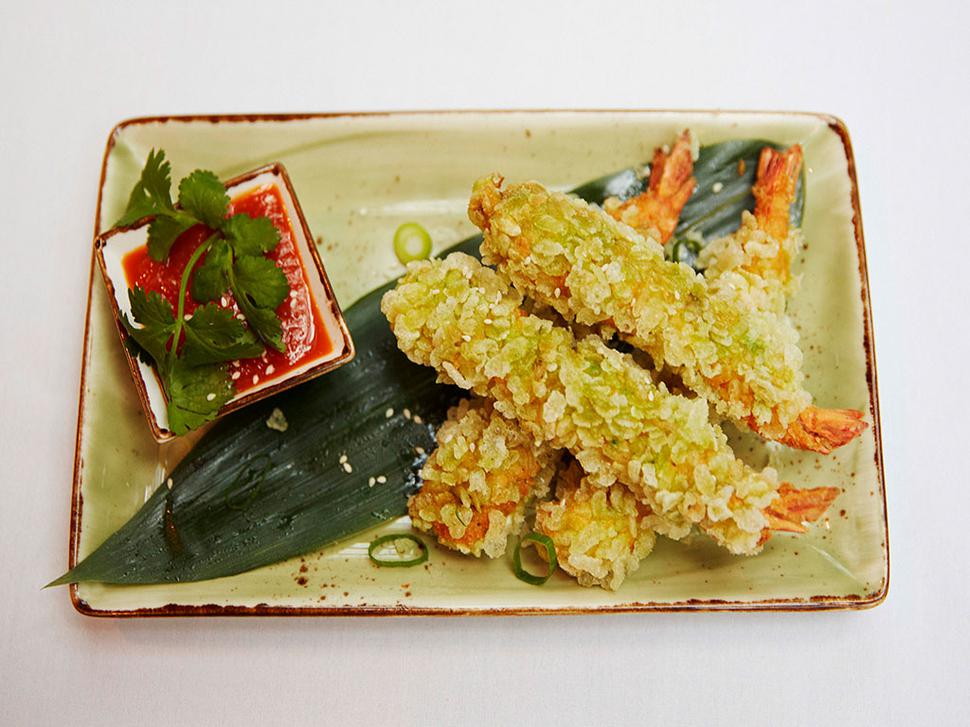 Restaurant Review: Spice Alley, SkyCity
Jesse Mulligan finds the latest Sky City offering is not up his alley
Wednesday April 25, 2018
Cuisine: Southeast Asian
Phone: (09) 363 6000
Address: Level 3, SkyCity, Cnr Federal & Victoria Sts, City
Reservations: Not accepted
Drinks: Fully licensed
From the menu: Green papaya salad $16, Crispy pork hock $24, Lamb shank $38, Kumara pakora $10, Rice fried prawns $18.
Rating: 11/20
Score: 8-12 Disappointing, give it a miss. 13-15 Good, give it a go. 16-18 Great, plan a visit. 19-20 Outstanding, don't delay.

SkyCity has made some incredible leaps forward with its food and beverage offerings over the past few years, beginning with Bellota and Dine then continuing with The Grill, the game-changing Depot, Gusto, The Fed and Huami. It's almost impossible to have a bad night at any of them, though a visiting colleague from Wellington recently demanded the Depot staff pour her wine out of a tumbler and into a proper glass.
READ: Restaurant Review: Huami, SkyCity
"I'm not paying $15 to drink wine out of a tumbler," she told me, forgetting momentarily that if she'd been back home in the capital the wine would probably have been served to her in a topaz goblet by a moustachioed mime riding a unicycle.
Eating at Spice Alley is a reminder of how far we've come, but not in a good way. It is the worst sort of old-style Harrah's eatery — loveless, brisk and unpleasant. The cash registers are set up at the entrance facing outwards, so to pay you have to walk out of the restaurant, turn around and come back.
If you're arriving you have to wait behind somebody else's back and, when it's your turn, the staff have to examine you closely to work out whether you are coming or going. If you are smiling, and still have hope in your eyes, they can probably safely assume you haven't eaten yet.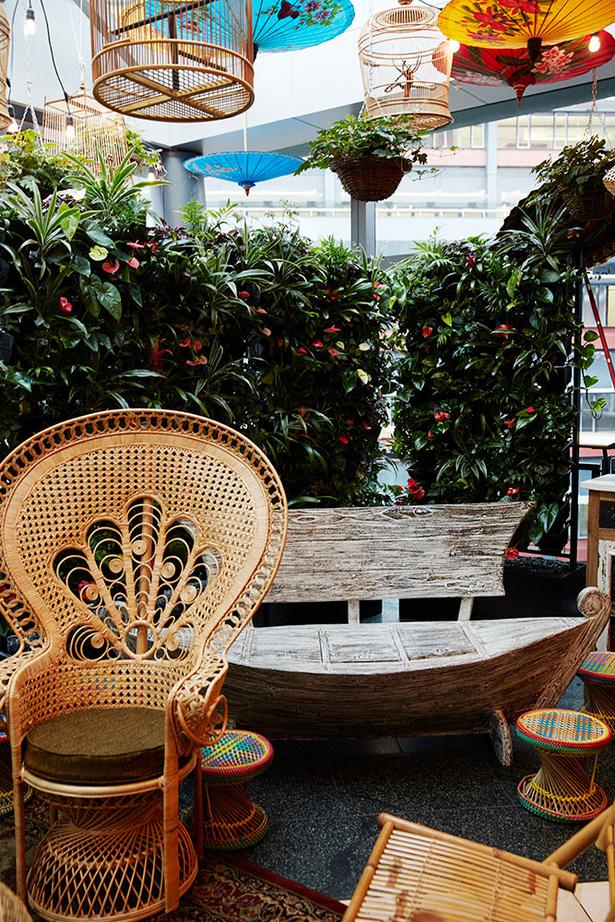 We were shown to a table, sat down and, because the wine list wasn't much chop, we ordered two glasses of bubbly. One glass arrived. But it was flat. "I'm sorry, but this isn't very bubbly. Could we get another one? Well, two?" I asked. The waitress bent down and stared hard at the glass. "But there are some bubbles," she said. "Please, ask the bartender to try it," I insisted.
She took the wine and disappeared for a long time. Mid-way through our first course of food, she returned with two fresh glasses. "Thank you!" I said. She replied "yep".
READ: Restaurant Review: Sen, Mt Eden
The wine was a bad match for our Southeast Asian food, but we tried to make the best of things. We looked out to the right and watched the gamblers drift in and out of the casino floor.
This got a bit depressing after a while, so we looked left out of our window. But our window was the internal glass wall of the smoker's cubicle. This would be a very bad place to eat if you were trying to quit anything.
We ordered the green papaya salad because it's generally a good test of whether a kitchen can get the basics right, and so it proved here.
READ: New Food Openings & Pop-Ups To Visit Right Now
This was a not very good papaya salad from a not very good kitchen — usually a tense fight between sweet, sour, salty and spicy, this was a juicy mess, like if you shredded three Granny Smiths then left them on the bench for too long. It came with a dish of chopped chillis that were too hot to do anything useful with.
We tried to get enthused about our pakora but it was dry, dull and tasteless. The lamb shank looked promising — just one shank though it was advertised as being for two people — but the meat-to-gravy ratio was so low that by the time we'd had a few mouthfuls of lamb the sauce in the bowl had started to form a skin.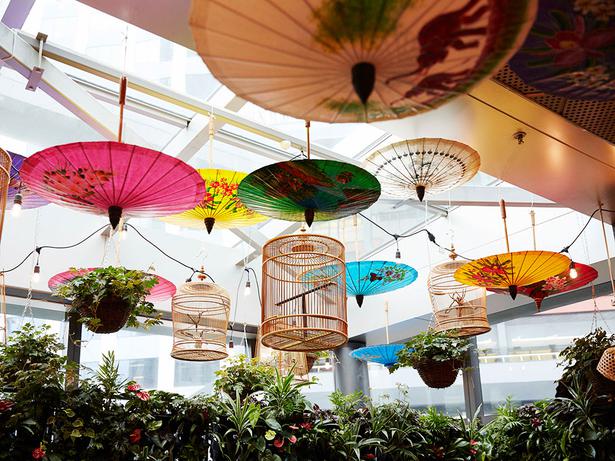 The Asian-themed decor of Spice Alley. Picture / Rebecca Zephyr Thomas

It's a particularly depressing thing to go through, an evening where you start out full of optimism, overlook some early hiccups, make some non-committal noises a few mouthfuls in to indicate that you're quite enjoying it then swallow, look around and realise there are six dishes in front of you and you don't particularly want any more of any of them. The rice-coated tiger prawn was fine, the pork hock was okay. Please don't ever go here.

So let's leave now, together, and take a quick tour around Auckland's very good Southeast Asian restaurants.

Saan was perfect last time I checked and I doubt a recent change of chef has done much to alter things. Cafe Hanoi keeps getting better. Woodpecker Hill is incredible, and so is its sister, Blue Breeze Inn. Beast and Butterflies, White and Wong and Mekong Baby are all reliable (in that order) while Hot Hot and Kiss Kiss provide authentic flavours at a lower price point.

READ: Restaurant Review: Blue Breeze Inn

If you're determined to get Uber Eats, then Farang and Po Brothers are about all I'd trust on the entire app.

Yes, we are blessed with choice in the area of hot and spicy — we forget that our climate and proximity to Thailand/Vietnam give us an advantage over Europe and America when it comes to this awesome genre.

So why eat second-rate food served by people who would rather be somewhere else? If you make it this deep into the Sky City casino and you're determined to waste your money, I recommend you do it playing blackjack.
Share this: