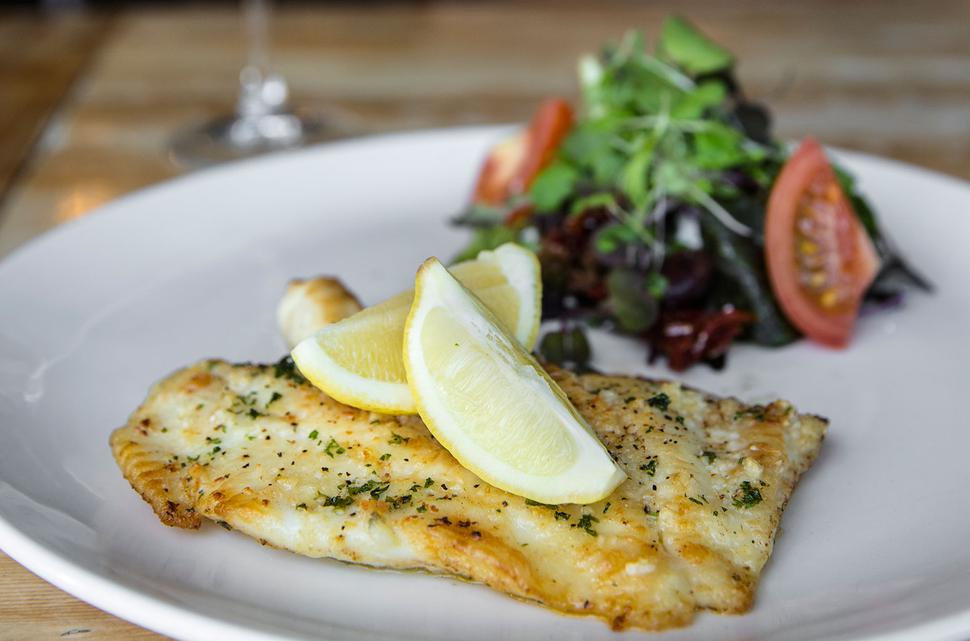 Restaurant Review: Swashbucklers, Westhaven
A big player in Auckland's pond is revered for good reason, discovers Jesse Mulligan
Wednesday Oct. 14, 2015
Address: 23b Westhaven Dr, Westhaven
Phone: (09) 307 5979
Website: swashbucklers.co.nz
Cuisine: Seafood and steak
From the menu: Oysters $24, Scallop mornay $22, Sashimi $26, Calamari rings $18.50, John dory $29.50, Eye fillet with mushroom sauce $36
Drinks: Fully licensed
Rating: 8/10

I was going to begin by telling you that Swashbucklers isn't the fanciest place in town, but then who am I to decide what you find fancy? So let me instead tell you that the Swashbucklers dining room features a number of tropical fish aquariums, an oceanic-themed wall mural and a lifesize stuffed grizzly bear. If this information makes you think "I'd better get dressed up", then this could be the wedding venue for you.
The restaurant clearly means different things to different people. Looking around the room I spotted a Muslim family gathering, a BMX gang, a group of Aussie tourists and what looked like a Supre staff party. I was there when the Aussies arrived; they looked over the deck railing next to the entrance and spotted two massive stingrays, hovering almost motionless at the water's edge but (I swear this is true) each slowly waving one wing, as if to say "Welcome to Swashbuckler's. Sorry about Steve Irwin".
The stingrays were in open ocean and, surely, couldn't have been members of staff, but they felt like an essential part of the experience. We'd been nursing cold beers in the early evening sun, watching the boats bob on their moorings and wondering why we hadn't discovered this restaurant before. I'll tell you why: because it's decorated with a giant pirate face visible from the motorway, and it's called "Swashbucklers". It should be terrible.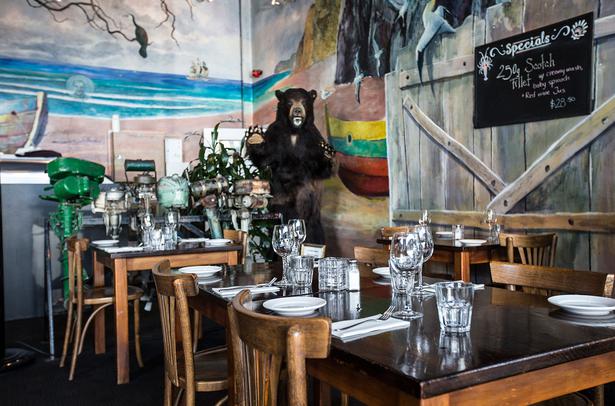 But I kept hearing good things. One discriminating friend enthusiastically described it as "the only place you can eat fish and chips with a chilled glass of beer in view of the harbour bridge". A trusted fellow parent said "Swashbucklers, yes! It's like Kelly Tarlton's on the cheap". Then, in Viva earlier this year, radio host Jay Reeve described it as "by far the best bar in New Zealand". Mind you, he also described himself courting his wife as "like a lone cheetah wearing down a gazelle", so I wouldn't say I'd been totally convinced.
But now I've been there myself and can tell you that Swashbucklers is really, really good. Let's start with the deck, which stretches along the waterfront with enough picnic tables, wine barrels and bar stools for everyone. Beers start at $7.50 for an old school handle and if you'd rather eat here than inside they offer a pretty substantial bar menu — how does $12 for oysters and chips sound?
READ: Restaurant Review: Food Truck Garage
Better even than the prices is the sense of conviviality in that outdoor area. It's not quite communal tables but sunlight and tipsiness are a great combo, and it reminds you (he says, sounding a little tipsy himself) of the way things used to be — when everybody mixed in the same places and Lion Red at 5pm beat mojitos at 10pm as the first choice New Zealand drinking occasion.
There's also an indoor bar, low-ceilinged and wallpapered with old metal numberplates. It's more US roadhouse than pirate-themed, though a friend claims to have once sat next to a Swashbucklers patron with a hook for a hand, and if that story is true I can only imagine it took place in this room.
Finally we sat down for dinner, the part where you'd expect a novelty harbourside bar to fall short. Surely you can't have men's and women's bathrooms marked "Outboards" and "Inboards" AND be good at food and service?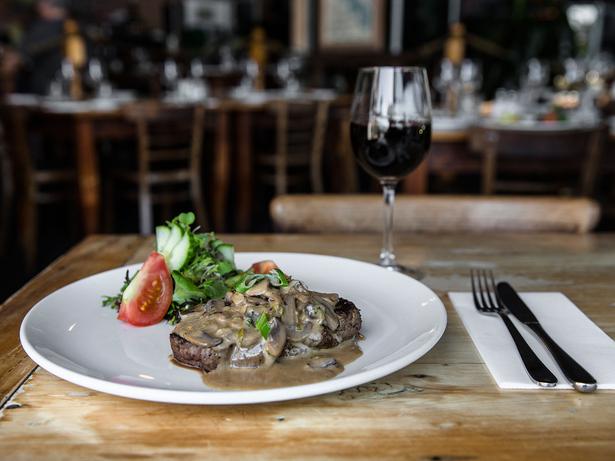 But dinner was fantastic too. A long, hearty menu is arranged on the page in a sort of descending wave shape — the sort of thing you'd get an A for in sixth form poetry. Oysters, scallops, calamari, sashimi, John Dory, steak ... that's not a list of options, that's what I ordered — you've got to give the place a decent crack.
Swashies no longer has its own fishing boat sadly, but the seafood's still deliciously fresh and cooked to perfection. I'd been recommended the squid rings, cut super fine like wide rubber bands, and they were good, tossed in olive oil and lemon, but they needed a dipping sauce to go with them. And the mornay, while happily edible, reminds you why, with scallops, less is more.
Go for some oysters though, available four ways, of which I can vouch for raw and tempura. The dory was panfried perfectly in butter, and I'd also go back for the steak, though why the four options are all eye fillet I don't know.
All good stuff, but it's the service that elevates this beyond just a pleasant seaside bistro. Led by one of the most effective, enthusiastic restaurant managers I've ever encountered, the staff are fast, friendly and charming. While everybody plays their part, including the busy kitchen team, this the best example I've seen of how one person on the floor can energise a whole restaurant. I'd tell them to double her pay, but what if that means making the stingrays redundant?
Share this:
More Food & Drink / Dining Out