Restaurant Review: Tama, City
The food is great at Nepalese restaurant Tama, but the service needs some work finds Jesse Mulligan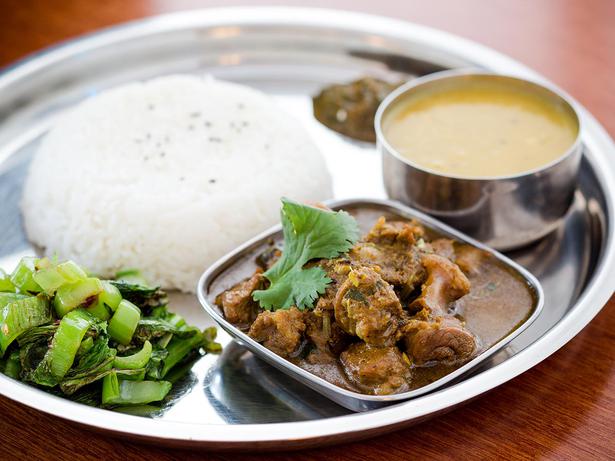 Wednesday July 12, 2017
Cuisine: Nepalese
Address: 4 Upper Queen St, Auckland
Phone: (09) 963 8456
Drinks: Fully licensed
Bookings accepted
From the menu: Venison dumplings $15, chicken taco $14, bean stew $9, fried mustard leaves $7, grilled lamb $9, goat curry $16, pork belly stir fried noodles $12
Rating: 6/10
I wanted to like Tama more than I did. I first came across it on social media, and they do a good job there, the owners young and millennial enough to create an online presence much more attractive than the real thing.
Their Facebook page makes this place look like a nightly party, with music and atmosphere and upbeat humour. But when you walk in there is none of this; it's a barely friendly cold wooden room where nobody offers you a drink and when you look around for help they stare at the floor, determined not to catch your eye.
READ: Where to Eat Just Before Payday
It's the first time I've ever had to walk up to the counter to get some beers going. The service wasn't bad so much as completely missing.
Frustratingly, there seemed to be a lot more happening in the parts of the kitchen I could glimpse through the doorway. They were chatting, working hard, and generally doing a good job of impersonating a restaurant. So the first thing would be to urgently set about bringing that energy into the dining room. You've heard of breaking through the glass ceiling, these guys need to break through the bead curtain.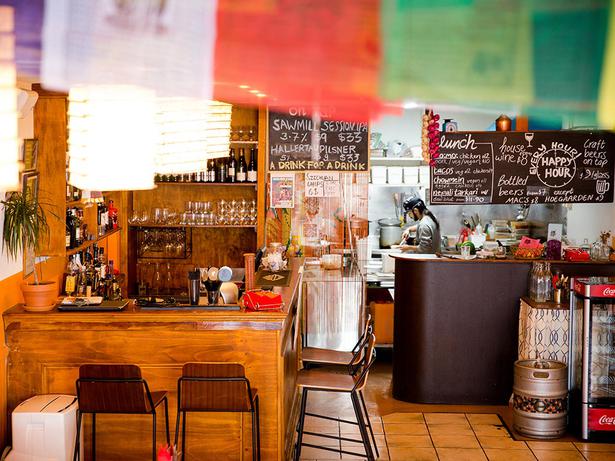 They must be bursting with good stories. This is food from Nepal, inspired by the tapas bars of Kathmandu and joyfully shared with the people of Auckland. I wanted to hear more about the dishes, more about the owners and, especially, more about when my beer would be arriving.
There are some warm glimpses of what the restaurant could be. Posters in the toilets let you know that for every alcoholic drink you buy, they'll buy one litre of drinking water for the people of Nepal. So why did the waitress want them to go thirsty?
I haven't been to that part of the world, though I remember two strange stories my wife told me about the time she climbed to Everest Base Camp: the first was that all they had to eat for 14 days was garlic soup, and the second was how when reached the top she just about fell over the actor Martin Henderson, who was up there doing it solo.
Well, there is lots of garlic soup at Tama, but no sign of the guy who played Stuart Neilson on Shortland Street. So I guess it's semi-authentic.
There are enough good menu choices to create something of a banquet at your own table, though the dishes arrive out of order and sporadically so you never quite know where you're at in the feast.
But it all tastes good and, though you'd often be hard-pressed to tell Nepalese food from Indian in a lineup, there are enough unique flourishes here that it feels like something genuinely new on the Auckland scene (with respect to Everest Dine in Parnell, who do a lovely job in their own space).
The soft "Mo Mo" dumplings are recommended. Ours were filled with venison (New Zealand yak!) and topped with a distinct sesame and tomato sauce which was available thick or thin according to the menu, but not according to the waitress.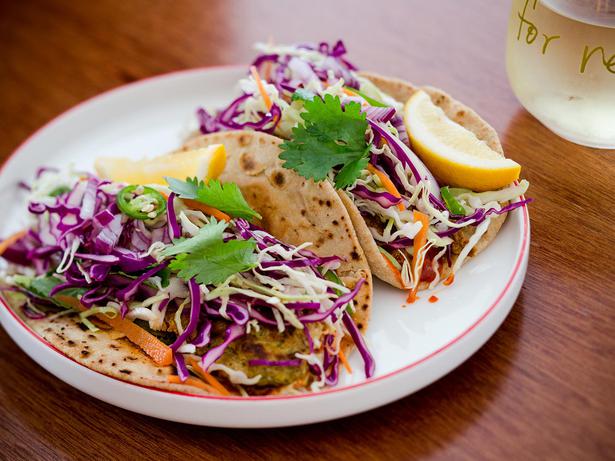 Nepali-style tacos were the best thing on the menu, a sort of pan-fried flatbread filled with a really juicy turmeric and yoghurt marinated chicken thigh and a chilli mayo-slaw.
I also really loved the nine-bean soup in its own way. During your first mouthful you think well, this is just a heated-up can of beans, but then you take another mouthful and another, and the simple poverty of the thing, spiked with a little garlic, connects you to the spirit of the country it came from. I only recognised six of the beans, by the way, but I don't doubt the full quota were there — I was here to eat, not to identify legumes for sport.
When you think of the various soaking and cooking techniques of each of those different pulses, you realise how much time must go into this simple food.
That venison wasn't the only thing cooked slow, there's also lamb grilled over coconut shell charcoal, shredded jackfruit, hand-made rice-flour crepes and something called "mortar pestle" tomato which must need a lot of banging. They aren't taking any shortcuts, all the more reason to strengthen up that connection between the chef and the customer.
I was intrigued by the "Big Big", a platter of about 10 things and a tequila shot, for $19.50. In Queenstown I've paid $19.50 just for the tequila shot, let alone all those other things plus a litre of fresh water for an earthquake victim 12,000km away.
READ: Drink Tastings Close to Home
But tonight wasn't the night for hard liquor. I left pretty disappointed, but encouraged that the next generation of ethnic restaurants in Auckland have so much authenticity and promise. Time to make Tama as warm and welcoming as it looks on Instagram.
Share this: