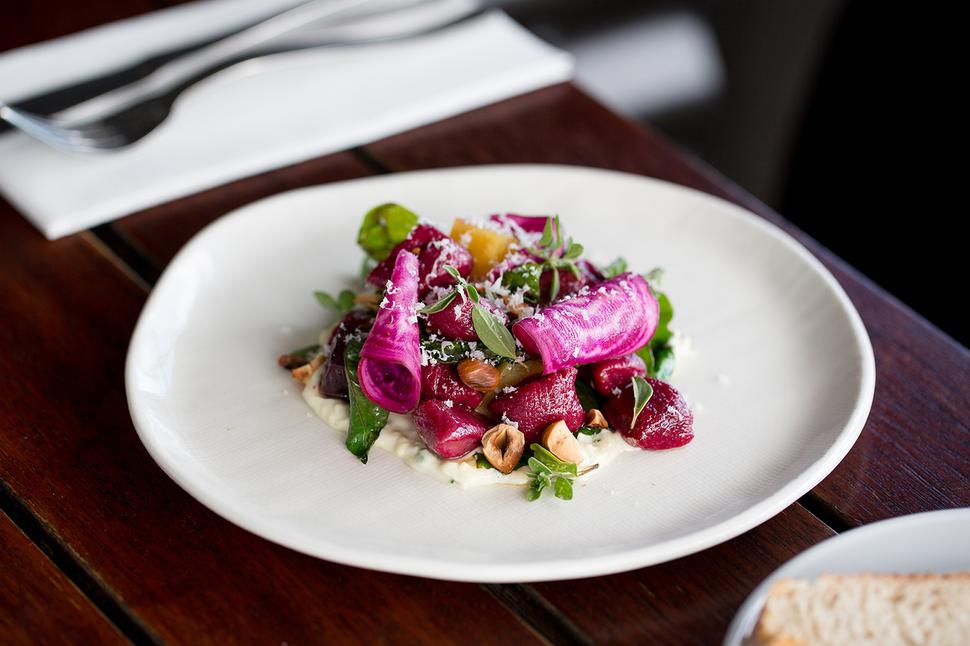 Restaurant Review: The Shed at Te Motu, Waiheke
Jesse Mulligan finds a sure-bet for a dining out on Waiheke where the food measures up to the view
Wednesday Nov. 29, 2017
Cuisine: Modern bistro
Phone: (09) 372 6884
Address: 6 Onetangi Rd, Waiheke Island
Drinks: Fully licensed
Reservations: Accepted
From the menu: Cured salmon $21, Venison tartare $22, Grilled octopus $21, Snapper $42, Steak $42
Rating: 8/10
A weekend on Waiheke sounds like paradise but in truth it's a horror show from the moment you decide to do it.
Do we take the car or the passenger ferry? Where on earth is Half Moon Bay? I thought this place was supposed to have its own microclimate? This rental car smells of dogs. Which way do we go? Is Onetangi the same as Oneroa? Oh GOD where are we going to EAT?
The irony is that for a weekend of carefree relaxation, you have to be extremely organised.
And, even if you have your stuff together, you can still find your Uber on a 3X surge getting stuck on Queen St with four minutes until your ship departs and having to fling yourself out of the Prius and bolt for the terminal with the strap of your overnight bag cutting into your neck and the sweat collecting in the middle of your back where it will get cold and stay with you for the rest of the journey across the Gulf.
VISIT: New Opening: The Courtyard, Waiheke
All of which is to say that I am keen to take one thing off your mind and supply you with the name of an excellent restaurant you can repair to once (if) you make it on to the island. The Shed at Te Motu is an excellent place to dine, with food that would be worth eating even if it were served on the isthmus.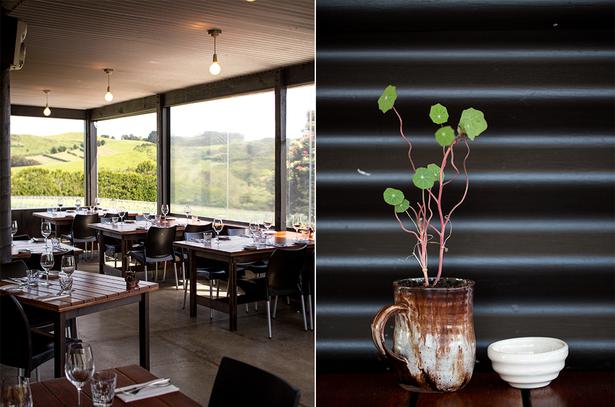 There's a comical aspect to dining at the weekend on Waiheke because almost everyone else in the room is on holiday too. Even a casual lunch can have the joyful bonhomie of a cruise ship banquet, with everyone else reassuringly more sozzled than you are, their resistance to alcohol weakened by the geographical displacement.
The staff are all foreign and heavily accented, which adds to the sense that you've all travelled to an altogether different land.
READ: Waiheke Island's Characters of Wine
Dining hours feel looser too. We had a group rock up at 3.30pm who were confused and irritated to hear the lunch service had finished. They could have bought a bottle of wine and waited it out for dinner, except that when we visited in mid-November, The Shed was still closed in the evenings.
Te Motu is in a tourist-friendly clump of wineries and other attractions, not a million miles from the major settlements but rural enough that all you can see through the window are vineyards and farmland. Minus the ocean, it's the sort of lovely spot you picture when you think of Waiheke, so it's a relief that what's on the plate measures up to the view.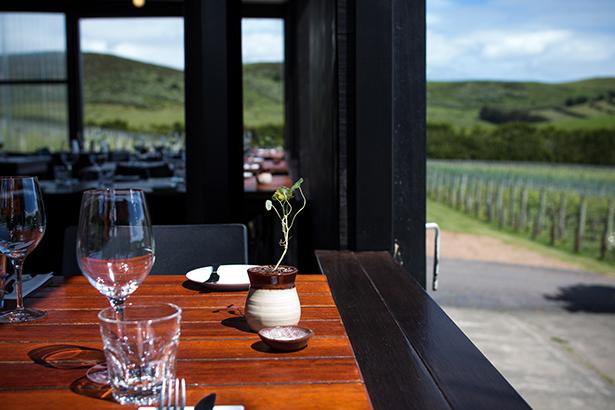 The dishes are beautiful, delicate and tasty, drawing on the full spectrum of flavours available to a chef in 2017. She does all sorts of little pickles and ferments but doesn't wear them on her sleeve — a little bite of vinegar here and a smear of acidity there lifting the offering above a simple bistro and making you feel the people in the kitchen really care about your palate.
A beautifully fresh tasting cured salmon comes with little crispy sheets of skin for contrast, plus micro greens, light dashi-pickled veges and dots of mayonnaise whipped with grated ginger root.
READ: Viva Editor Amanda Linnell Shares Her Waiheke Secrets
Sometimes a couple of well-chosen words on the menu can really excite you, and so it was with the "Cook Strait Octopus", treated mean on the grill but somehow tenderised beforehand so it didn't take any toothwork to devour. The blackened tentacles were served on skordalia, a garlicky mashed potato, with green olives and celery slices in a pickling brine just strong enough to leave some background flavour intact.
A venison tartare was less successful, a bit stewy, with not enough of the tart flavours you look forward to with raw meat. It was served with home-made potato crisps, which would have been a good idea if they were crisp, an out-of-place tomato relish and a sort of curried mayo unwelcome in this day and age.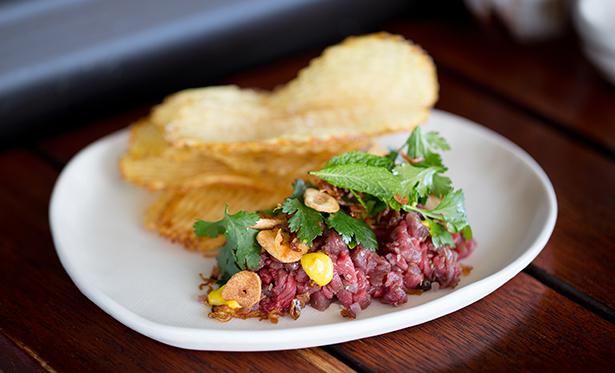 But the mains were superb.
My hanger steak was the best piece of meat I've eaten this year, deep brown on the outside and red within, with an almost offal-like savouriness, as if by being right next to the beast's organs that cut of meat soaks up some of their flavour. It was perfect with a wakame-ginger butter and shitake mushrooms.
If you feel like something lighter the snapper is lovely too, served up with Thai curry flavours and fried black rice. It's a shame they couldn't choose a more interesting fish, but having to please a rotating clientele arriving off the boat from God knows where each day, we should probably be happy with the level of invention they are showing elsewhere.
The Shed is a sure bet, and one element of your Waiheke weekend you won't have to stress over.
Share this:

More Food & Drink / Dining Out