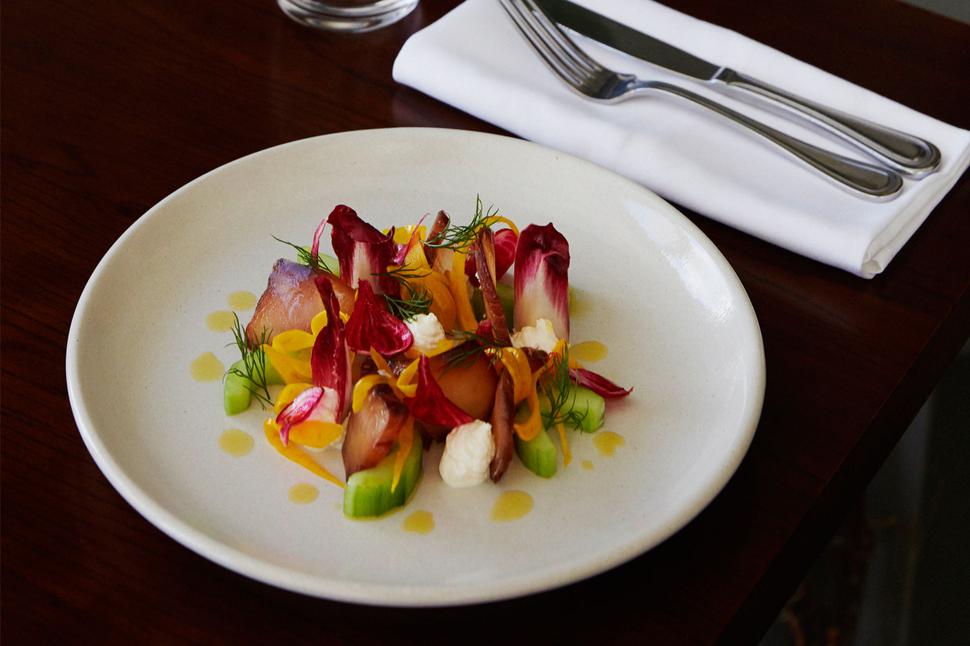 Restaurant Review: Teddy's, Ponsonby
Jesse Mulligan finds all the right ingredients at Teddy's, except not many of them are in the kitchen
Wednesday June 20, 2018
Cuisine: Bistro
Address: 23 Ponsonby Rd
Contact: (09) 217 2871
Drinks: Fully licensed
Reservations: Accepted
From the menu: Cured mackerel $18, steak tartare $18, spicy lamb ribs $22, pork short rib $30, market fish $32.
Rating: 13/20
Score: 8-12 Disappointing, give it a miss. 13-15 Good, give it a go. 16-18 Great, plan a visit. 19-20 Outstanding, don't delay.
I had high hopes for Teddy's but I can't let you eat here until they sort out the kitchen. It's such a waste, this beautiful, old building in an iconic location, tastefully redecorated for its latest incarnation. You walk in from the cold and shake the rain off your jacket, then find a tall stool at the bar while an immaculate bartender pours you a gin. Then a handsome man shows you to your table and carefully finds you the exact glass of wine for your taste. It's all pretty perfect until you start eating.
READ: Restaurant Review: Clooney, Freeman's Bay
They serve bistro food, which means for your entree you'll ideally get something small, cold and tasty, then for your main you choose from a selection of meats cooked in the oven or pan. Ponsonby Road Bistro is the best in town at this sort of thing and, as we learned last week, O'Connell Street is pretty much perfect too. The former is noisy and fun, the latter corporate and a little formal, but they have flawless food in common. If you serve steak frites it had better be the greatest piece of meat you've ever tasted, and at each of these places it generally is.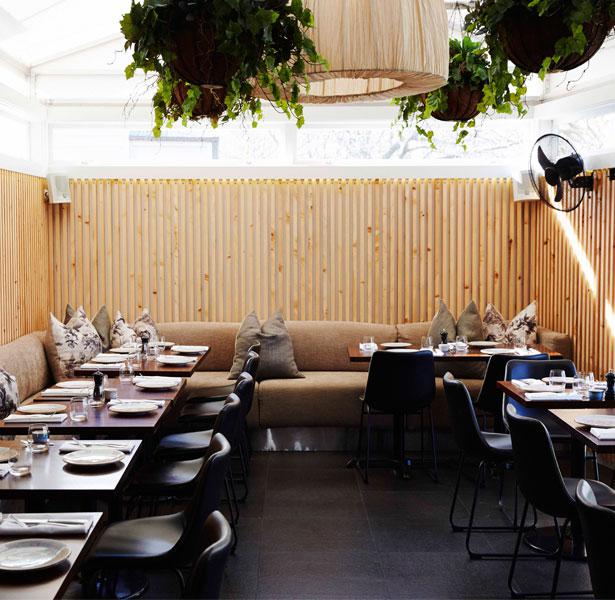 But when you start picking suspiciously at your food then the bistro experience begins to unravel. The steak tartare at Teddy's came pre-mixed, fine, but there wasn't enough bite to the condiments. And it was served with a smear of something called "spiced aioli", which didn't even taste as strong as mayonnaise. Along with the quail's egg that came with the meat there was too much yolk and not enough poke.
At least it looked good, and so did the mackerel, a beautifully oily fish that the waiter promised would be "balanced by the goat's cheese". That might be true but this wasn't goat's cheese, it was ricotta — the telltale curdish texture and the very mild flavour was a giveaway, and with the fish it made for a salty, wet mouthful.
 READ: Restaurant Review: Le Bistro Des Gourmets, Parnell
I haven't spotted pork short rib on a menu before so I ordered it out of curiosity. You have to try pretty hard to overcook a slow cut but this kitchen managed it, and after a few tough, boring mouthfuls I was over it. We ordered the blue cod because it's such a beautiful fish, and rare to find in an Auckland restaurant. But this wasn't the advertised blue cod, it was the denser, fishier blue nose. And though cooked well, it was underseasoned and served with an anonymous cream that did nothing for the dish.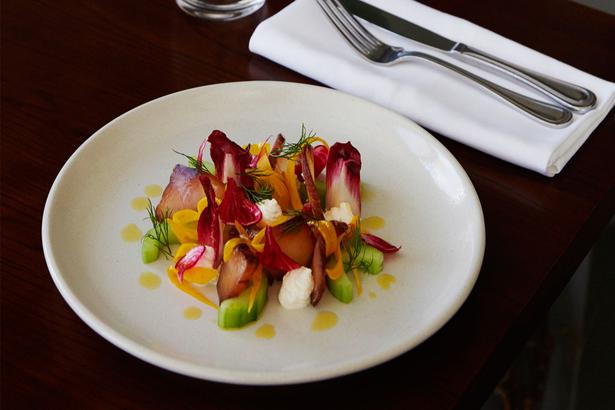 At O'Connell Street, the green side salad was cold and sharp and one of the best things about the meal, but here it was a dull bowl of iceberg lettuce, dressed with yet another flavourless mayonnaise without even a shallot or spring onion for interest.
That's a lot of complaints from one meal, and it was bad enough that we didn't order dessert — when you've lost faith in the chef you just want to get out of there as soon as possible.
Enough about the food then, because a lot of the experience they've got exactly right. It's a very comfortable restaurant to eat in, so long as you don't mind climbing a flight of stairs to get to the toilet. We sat in the semi-permanent annexe out the back, which doesn't have any insulation against the elements yet was warm and cosy on one of the coldest, wettest nights of the year.
READ: Restaurant Review: Hugo's Bistro, City
And though another friend eating that night was disappointed in the service, we were treated very well — the French waiter serving us was eager to please, and showed remarkable integrity when he admitted to preferring the local chardonnay over the Chablis from his homeland.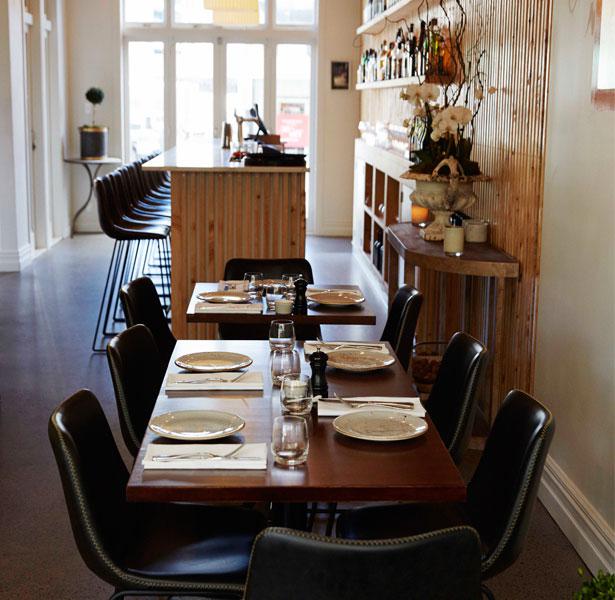 The tragedy of the food situation is that the restaurant looks to have been relaunched at some expense. As well as the building refurb, there's a decent website and a pretty sexy branding job — though you might ask whether a line sketch of a young woman smoking a cigarette is the right image for a restaurant launching in 2018. It evokes a certain mood, sure, but why illustrate the one thing that it's illegal to do in your place of business? I'm not as rabidly anti-smoking as some but even for me this detail struck a weird note tonally — like the giant painting glamorising cocaine they have hanging at a restaurant downtown, or the set of bathroom scales I recently found in the toilets of a pizza restaurant.
READ: Jesse Mulligan's Auckland Hot Spots
They're so close here that I'd love to come back to you in a few months and tell you all of the above issues have been sorted. For now though I'm sending you down the road to Ponsonby Road Bistro — it's a guaranteed good time, and the Auckland food scene is too wonderful right now for me to risk your money on a meal that's not up to scratch.
Share this:
More Food & Drink / Dining Out