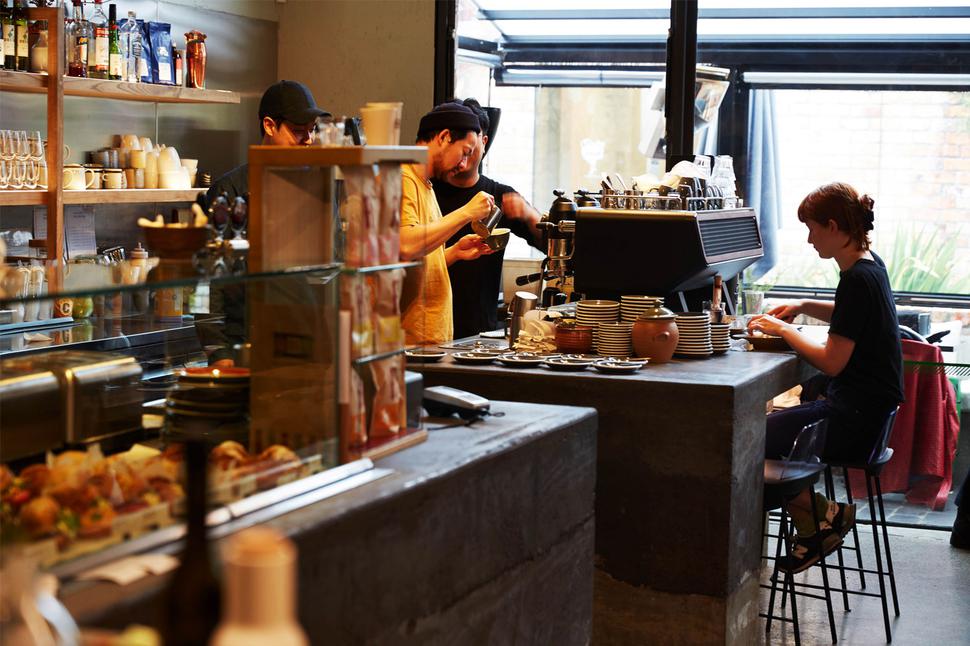 Restaurant Review: The Candy Shop, Newmarket
Jesse Mulligan visits this all-day Korean cafe from the people behind Dear Jervois and Major Sprout
Wednesday Sept. 12, 2018
Cuisine: Modern Korean
Address: 2-8 Osborne St, Newmarket
Phone: 021 259 7873
Drinks: Fully licensed
From the menu: Tempura eggplant $15, Pork belly $15, Vegan bibimbap $19, Green goddess salad $19, Duck bao $35, Brioche burger $24.
Rating: 13/20
Score: 0-7 Steer clear. 8-12 Disappointing, give it a miss. 13-15 Good, give it a go. 16-18 Great, plan a visit. 19-20 Outstanding, don't delay.
This restaurant is called The Candy Shop. Don't do what we did and mistakenly type "The Candy Club" into your Uber app or you'll find yourself on the way not to an upmarket all-day eatery in Newmarket, but to a downmarket all-day brothel in New Lynn.
READ: Restaurant Review: The Kimchi Project, Lorne St
I did have big plans for the evening, but they didn't involve that. I was off to a gig, and as a 43-year-old father of three there's no point in going to a gig without telling as many people as possible about it. You get more pleasure, if I'm honest, from talking about the gig than you do from actually being there.Jostling for a drink, sitting through noisy, unrecognisable songs, worrying about how much sleep you're going to get — none of this is nearly as fun as reminiscing about it nostalgically the next day to anybody who'll listen.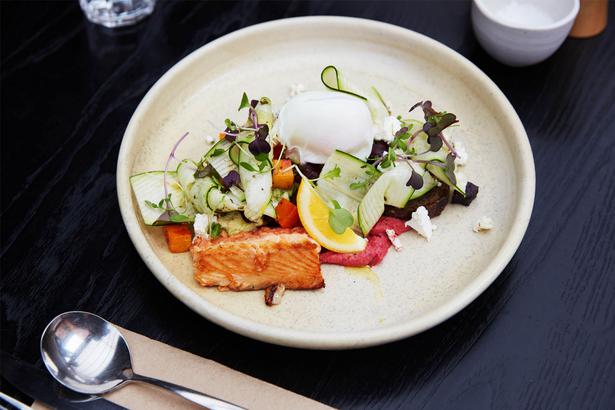 But first we had to eat, and this place seemed like it would be just the ticket. Part of a hospitality network that includes highly regarded cafes Major Sprout, Dear Jervois and Simon and Lee, The Candy Shop is clearly run by people who know what they're doing. I've never had a bad experience at any of those places, though I'm usually popping in for coffee and eggs, not wine and eggplant.
There's a certain shift in tone required for a cafe staying up past 6pm, and they haven't yet managed it here. Look at Amano, which opens with granola at 7am but is still serving cocktails at 10.30pm. No matter what you turn up looking for, the staff will provide it, effortlessly moving from cafe-casual to full-service dinner as the sun goes down and the lights come up.
READ: Where To Find: Auckland's Spiciest Eats 
It's an unfair comparison probably as I think Amano is the best restaurant in Auckland right now, but the owners of The Candy Shop must be looking at those successful Hip Group brands — Rosie, Ortolana, St Helier's Bistro — and thinking "what's the big deal?". Though Candy Shop will never be the hulking corporate HQ that Amano is, they could nonetheless learn something from the Britomart Goliath about what people want at dinner time.
A drink is the first thing. You should be sipping something cold before you're even finished reading the first page of the menu, and the staff should be delighted to lubricate you. "Can I start you boys off with a beer?" "Bubbles to begin?" "Are you in the mood for a cocktail?" These are all perfect opening gambits for a maitre d' who wants to stay in your good books. One time a waiter said to me "that pilsner is getting a little low, can I bring you another?" and it was all I could do not to mouth kiss him.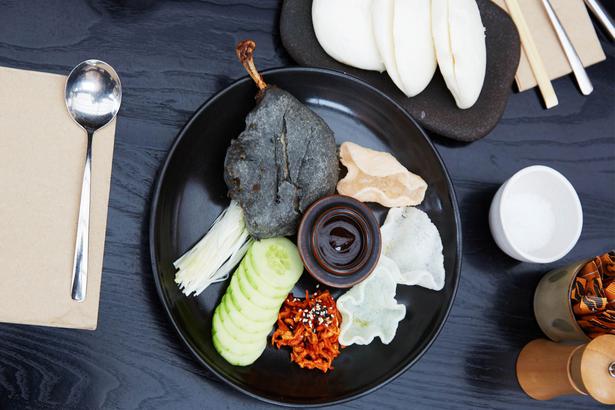 In terms of food, you often arrive at brunch knowing what you want but at dinner it's more fun to be seduced. The menu will do half the job but a good waiter will do the rest: talking you into one thing, talking you out of something else and letting you know it would be criminal to leave without trying this and that.
The waiter was non-commital at The Candy Shop, though after eating the food I can perhaps understand why. I wanted to love it all more than I did, and the one thing he was enthused about — the "KFC" chicken — was no better than you'd get at a truckstop. Instead of thigh or wing they'd used moisture-free breast — only the actual KFC thinks that's the more luxurious option.
READ: Korean Fried Chicken Recipe
I liked their version of peking duck pancakes, featuring a lovely leg of bird, hot and tender, with taco-shaped bao buns, some cucumber, kimchi and hoisin sauce. Unaccountably this dish came with no cutlery, and the waiter seemed quite surprised that we wanted some.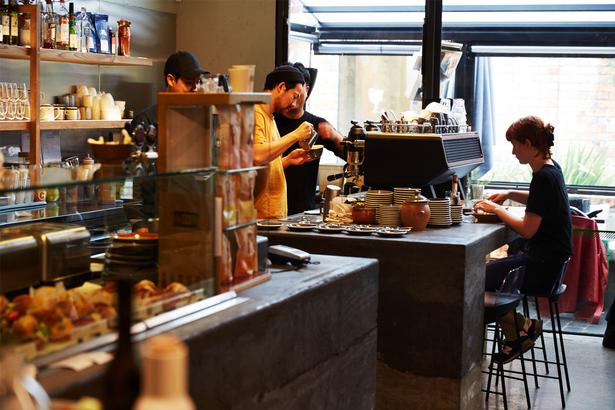 All-day Korean cafe The Candy Shop. Photo / Rebecca Zehpyr Thomas

The bibimbap was promising too, a classic Korean dish of rice topped with tofu, mushrooms and other condiments that you're encouraged to stir together quickly when it arrives (well, we didn't get that encouragement here but I've seen it at the movies). You do rather miss the egg in this vegan version but not as much as you miss salt — it's not traditionally added to rice in Korea but this dish is dying for some seasoning, and some sodium would tie it all together. Nonetheless it's a beautiful, healthful mouthful. Shame we didn't get cutlery with this either.

READ: Restaurant Review: Tiger Burger, Grey Lynn

The burger is a shocker — both the meat and the brioche are dry and unloved. A raw kale salad will haunt me forever. But you might like the eggplant fingers, perfectly cooked in a light tempura with not quite enough sweet soy.

Newmarket is a restaurant wasteland and we should be pleased some professionals have moved into the area, but there's not enough to love here yet. Visit before sundown.
Share this:
More Food & Drink / Dining Out