Restaurant Review: The Cult Project, Ponsonby
A temporary eatery is adding class to the K Rd scene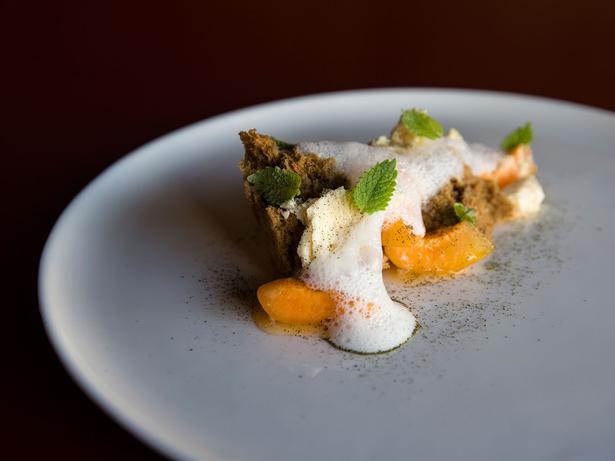 Wednesday March 2, 2016
Cuisine: Modern pop-up
Tuesday at Madame George, 490 K Rd
Friday at Late Night Diner, 152b Ponsonby Rd
Bookings and weekly menu via Thecultproject.co.nz
Drinks: Fully licensed
Rating: 8.5/10
When I moved to Auckland I rented an apartment off K Rd because I didn't know any better. It was under an off-ramp, so in bed I'd hear the "ca-chunk ca-chunk" of every car that passed over the joins in the bridge. Most nights I'd also hear the organic sounds of street workers, heaving and abluting in the carpark outside my bathroom. One morning a guy turned up, sawed off the building's copper downpipes and took them home with him.
I didn't have a car, hence the availability of my parking space for paid evening activities. These were my shameful "could you drop me off?" years, where most party conversations were thinly disguised attempts on my part to elicit what time the person was leaving and whether they'd be going past my house. After letting me out of your car (this is true) you had to run the red light at the top of the road because if you didn't a prostitute would climb into your passenger seat and demand money to leave.
All that is a long-winded way of saying K Rd has changed. I can't promise that none of the above is still happening, but things are definitely improving (depending on your perspective of course). One of the surest signs of the changing times is the arrival of small, middle-class-friendly bar/eateries along the strip: Apero, Carmen Jones, Peach Pit, and now Madame George — where I ate on Tuesday night.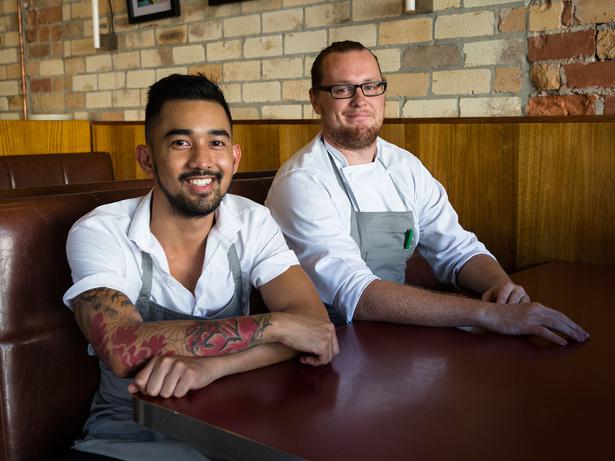 The sirens and sex shops were still there but with the early evening sunshine and a full house in for The Cult Project's debut pop-up dinner, it felt like the buzzy, safe and only slightly gritty future for this part of town.
The Cult Project consists of two chefs and their service staff, who take over Madame George on Tuesdays and Late Night Diner on Fridays, with an ambitious set menu that changes every week. With no choices and fast changes it's not the ideal subject for a review, but they're doing exciting things that are worth shouting about. And must we wait for somebody to drop $2 million fitting out a restaurant before we acknowledge their existence?
Pop-ups are a low-risk venture that — without the overheads — usually offer very good value for the diner. This is definitely the case at The Cult Project, where $60 got me three complex amuse-bouches, house-baked bread with truffle butter, a complimentary glass of prosecco and an entree, main and dessert. It'll be interesting to see if the economics of the enterprise allow them to keep doing this — for now I imagine the early enthusiasm might make breaking even look good enough.
The chefs worked together under the brilliant Dave Verheul at Matterhorn in Wellington, then at Orphans Kitchen, via taste-hunting trips through South America and Indonesia. They are Will Cook and the whimsically named Carlo Buenaventura, and at the beginning of this meal they came out and did a sweet little speech for us about who they were and where they had come from, which won them a big round of applause and a lot of goodwill. We could have been served baked beans from a tin after that and we would still have gone home happy.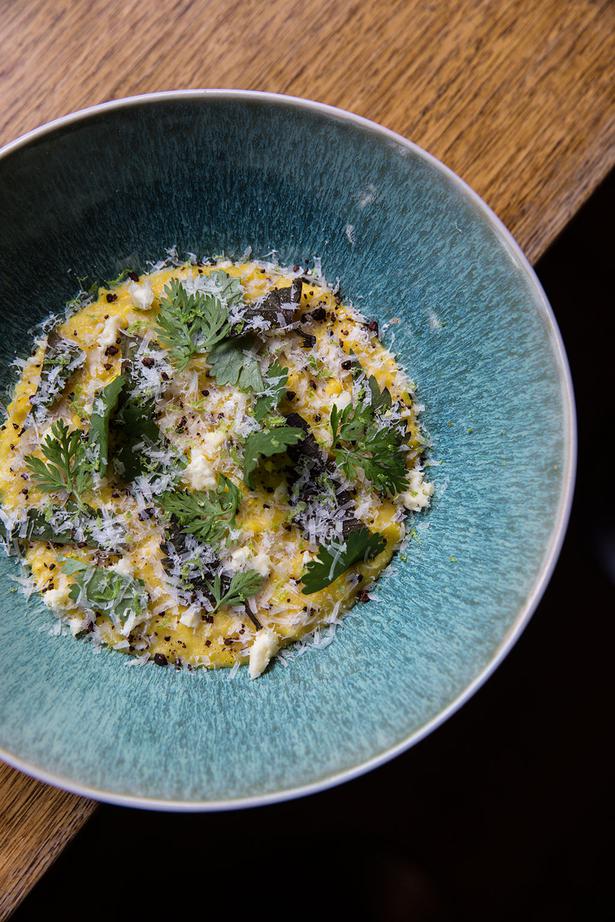 But the food was fantastic — ambitious, modern and palate-perfect, with some touches that were totally brilliant. My favourite of the lot was a raw dumpling with trevally ceviche at the centre, the pastry replaced by a paper-thin sheet of turnip folded into a half-moon. It sat in a little trickle of kim chi juice — not the salty orange stuff but a sweet, red ferment of beet and kohlrabi.
All of this will change by the time you get there, but so you know what we're talking about, the entree was a new take on a dressed lettuce salad: half a gem on sunflower cream with a bright green fish sauce-based vinaigrette. The main was a bitter leaf salad and beef flank — sous vide cooked for a day then finished over flames (surprisingly for a lean cut it was still a bit chewy, even after all this work).
And dessert was a mind-bending tribute to curry and fruit chutney: fragments of Indian-spiced sponge with fresh stonefruit and almond kernel semi-freddo. You wouldn't eat it every night but it challenged expectations, came together in harmony and nobody left a mouthful on their plate.
The staff at Madame George and their Tuesday night imports worked in perfect harmony — they're the Orphans Kitchen generation of young workers who are fast, friendly and can answer any question about your food, despite looking like someone you'd see fixing a vintage typewriter in Cereal magazine.
I predict this will be the hottest ticket in town and the season is limited, so get among it while you can. You'll leave in love with food and with this city — and we should pray each night for a future where these two chefs open their own Auckland restaurant.
Share this: