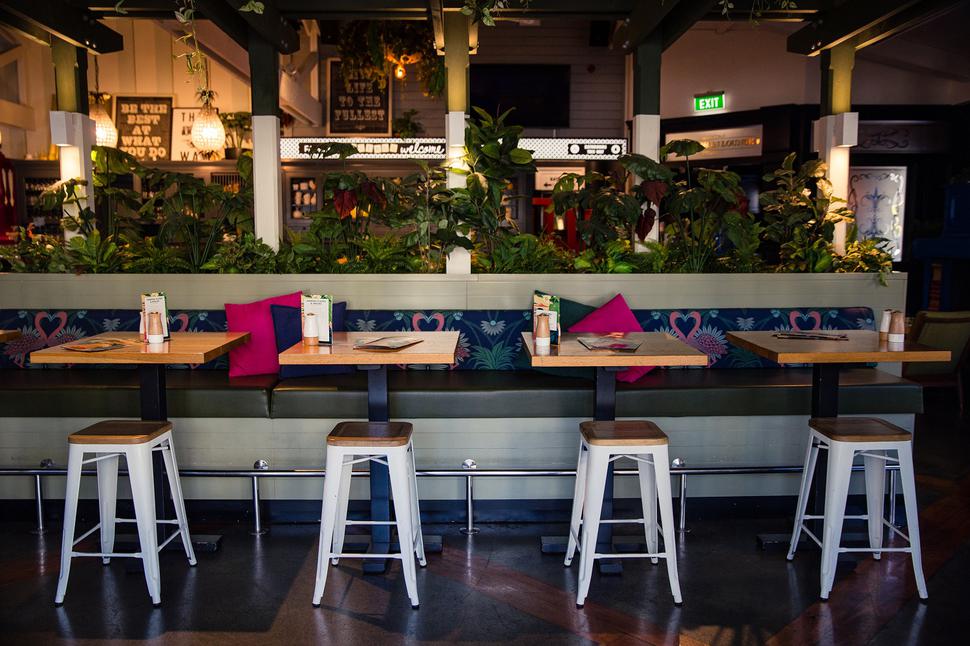 Restaurant Review: The Good Home, Mt Eden
Gastro-grub not as Good as you'd get at Home, writes Jesse Mulligan
Wednesday April 10, 2019
THE GOOD HOME
Cuisine: Gastropub
Phone: (09) 630 7740
Address: 37 Normanby Rd, Mt Eden
Reservations: Accepted
Drinks: Fully licensed
From the menu: Olives $7.5, Calamari rings $8.5, battered prawns $12, Mussels $16, Pork ribs $22.5, Lamb shank $28.5, steak fajitas $27, Pork belly $28.5, Eye fillet $36.5, Creme brulee $9.5, Sticky toffee pudding $12, Doughnuts $9.5
Rating: 12/20
Score: 0-7 Steer clear. 8-12 Disappointing, give it a miss. 13-15 Good, give it a go. 16-18 Great, plan a visit. 19-20 Outstanding, don't delay.

It might seem mean-spirited to visit a mid-range pub and forensically examine each mouthful of food. But look, if you're going to charge $36.50 for a steak, don't potential customers have the right to know whether it's worth the money? And if you call yourself a "gastropub" and sometimes even a "restaurant", surely that's an invitation to have your food judged against your peers?
READ: Jesse Mulligan Reviews Browne St, Avondale's New Gastro Pub
The Good Home has 13 locations from Auckland to Canterbury and yet, according to the website, "we're not a chain". All these different places have in common, we're told, is the name, the drinks list and the food menu — so don't go lumping them all together. I'm not sure whether that's convincing or whether it even matters — perhaps the term "chain" sounds too generic, not personal enough. Well the personal touch is fine at The Good Home Mt Eden but the food is pedestrian (in both senses: it's ordinary and you should walk away from it).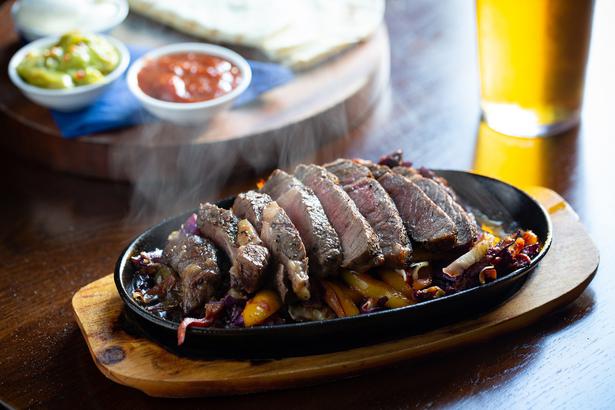 The best thing about this place is that it's big. Like, huge. We arrived at 8pm with six of us and scored our own private dining room. There is a garden bar, an area devoted to seated eating and several other large tables scattered about the barn-sized central area. Given the defining characteristic of Auckland pubs in 2019 is that there's nowhere to sit, stand or put your drink, the elbow room is very welcome, and was being well-utilised by social sports teams fresh off the astroturf and thirsty enough that they hadn't even paused to remove their shinpads.
READ: Jesse Mulligan Reviews Fast Food Mecca Lowbrow
The concept is owned by Lion which restricts the drinks list somewhat, though as a concession to the past 20 years of progress there is one craft beer available on tap. The wine is fine and though the website invites you to "a cocktail or two after five", there are none listed on the menu.
The staff are good value, though they seem happier bantering with each other than with customers. The ordering process can occasionally fall into the gap between bar and table service — if you want a drink in the next 10 minutes you're best to go find one — but overall they are pleased to please. Our room had the head of a large deer on the wall which had been painstakingly combed by somebody, and no dirty dish or beer spill stuck around for very long.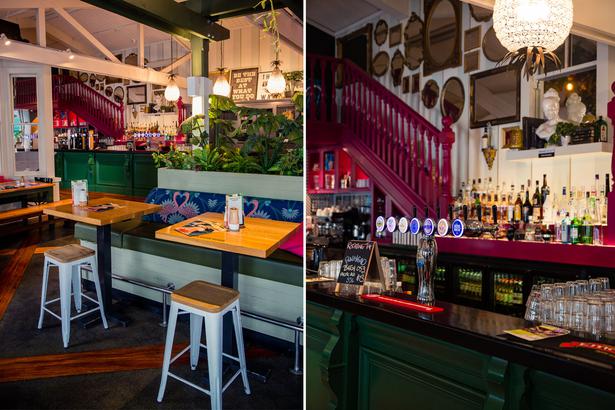 But the food is of a dull genre that causes you part way through your meal to forget how restaurant food is meant to taste. "Maybe this is it?" you wonder as you work your way through another mouthful of cooked beef. "I mean, there's nothing technically wrong with it."
But after a while it wears you down, all this joyless chewing. A battered prawn, a lukewarm mussel, a sloppy rib. A piece of pork belly, a dry-baked chicken breast, a meaty eye fillet. It is food without love, and definitely without seasoning. It tastes like the chef isn't cooking for six of you but for 600 of you — squeezed on to an aircraft, perhaps, and all removing the foil from your tray at the same time to reveal something that looks likes dinner but tastes like sorrow.
READ: Jesse Mulligan Gives This Ponsonby Restaurant A Near-Perfect Score
The scotch fillet fajita is your best bet, being, among other things, a nice visual break — some corn tortillas, small dishes of guacamole, sour cream and salsa, and a flavourful steak served sizzling on a nice onion-capsicum medley. The steak was well done which might have been my fault for not specifying otherwise, but if you're allergic to overcooked meat perhaps go for the lamb shank, which is meant to be braised forever and does a good job here of tasting like lamb shank.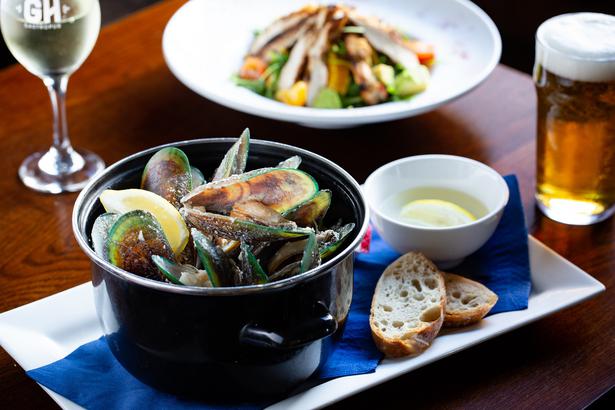 Things improved slightly with dessert because it's hard to mess up sugar. We shared a sticky toffee pudding (difficult to find on a restaurant menu these days, perhaps because it's not a subtle enough dish for a chef looking to showcase her talents), some good doughnuts and a creme brulee, the latter of which had been blow-torched recently but was otherwise straight from a very cold fridge — again creating that distinctive Airbus A380 feel.
The Good Home is near my workplace and is welcoming and roomy enough that I could imagine it becoming a regular stop for evening drinks (though I have to admit I don't generally hurry back to soak up staff feedback after writing a review like this one). I think that's how you should view it too — a venue of convenience rather than fine quality, where they have the "pub" stuff under control but should leave the "gastro" to restaurants that know what they're doing.
Share this:

More Food & Drink / Dining Out