Restaurant Review: The Lula Inn, Viaduct
Think of the Viaduct's Lula Inn as a 'good New Zealand restaurant'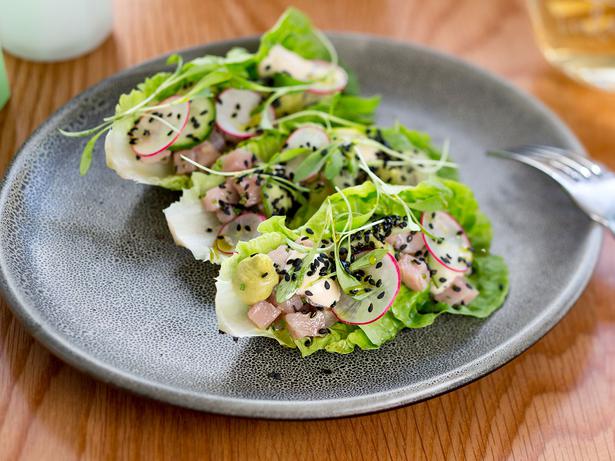 Wednesday June 28, 2017
Food: "South Pacific"
Address: 149 Quay St, Viaduct Harbour
Phone: (09) 365 2690
Drinks: Fully licensed
Bookings available
From the menu: Cauliflower cheese balls $13.50, roasted carrots $9.50, kokoda $19.90, tuna confit $16.5, venison tartare $21.5, pork chop $31.50, roasted lamb shoulder $37.90, self-saucing chocolate pudding $14, apple crumble $14
Rating: 7/10
So if you owned a restaurant on the Viaduct and you had a choice between showing the rugby and not showing the rugby, which would you do? Say no and risk losing the few people wandering around at 8pm on a Wednesday looking for entertainment?
Or say yes and alienate your customers who came out for food, not footy? There is no wrong answer, but it's a fairly clear choice between profit and ambience. And, to be fair, if you've chosen to open a restaurant on the Viaduct you've probably already made that choice.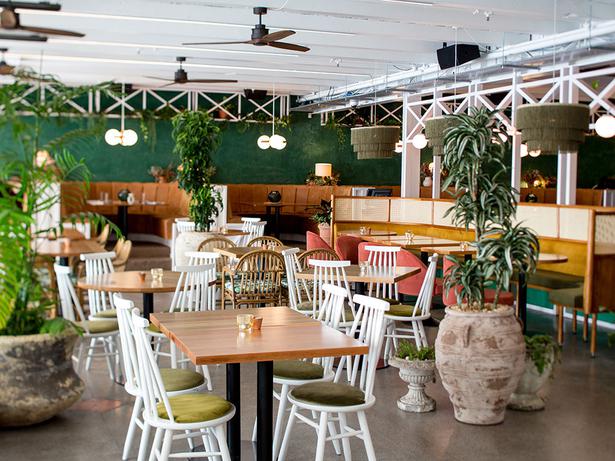 The Lula Inn put the rugby on, so I was very glad to be eating a boozy dinner with me old mate Ben Hurley, rather than a romantic one with my wife. Before he chose us a table the manager said, "First question: do you want to watch the game or not?" but there was no question as to whether we were going to hear the game or not, so we thought it best to be in sight of the screen.
Thus when Sonny Bill Williams offloaded to Ihaia West and the crowd went wild we were able to look up and watch it on TV, rather than look down and watch it on Twitter.
Meanwhile, the Lula's extremely perky wait staff buzzed around fetching us menus and drinks and food and coming back very often to ask "How are you enjoying that?" and "Is there anything else I can do for you?", one waitress putting particular stress on the "anything" as though if we'd given her $400 she would have got rid of a dead body for us.
She was great fun that one and we thought she must have liked us because she kept bringing us very generous pours of wine. Then we discovered that you were meant to choose between either a 175ml or a 250ml glass and that she'd been supersizing on our behalf.
Good for her, given we hadn't specified, but I was glad to spot this trick for new players moments before she went to fetch us a $56 round of pinot noirs.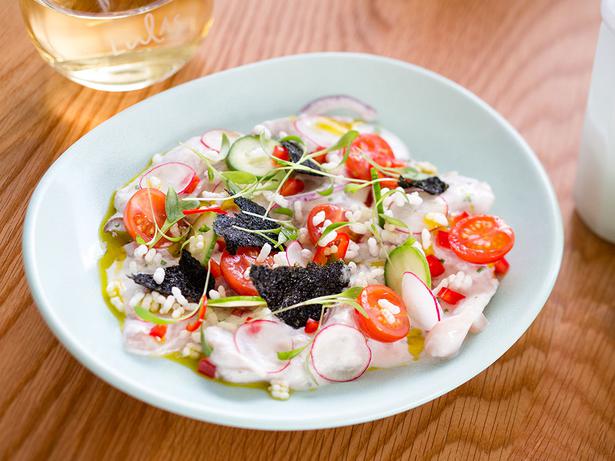 Thankfully the food was coming as fast as the wine and we were able to get a good sample of the menu before things got blurry. It's described as a "South Pacific eatery" though it's better to think of it as a good New Zealand restaurant because, beyond a subtle and fresh kokoda, there's nothing much that will remind you of the islands.
From the all-day hours to the very long menu to the way it changes from restaurant to party bar after dinner, everything about Lula's is designed to maximise appeal. Some pizza, some burgers, some fish and chips and steaks and sausages and pork chops — the longer the menu the more boring the food, usually. Here, however, there is expertise and innovation in unexpected places. Things get better once you've settled on what you're going to eat.
Cauliflower balls are comforting and cheesy like a good arancini, but they also have a background smokiness which the chef achieves by blasting the florets over an open fire. Tuna is cooked confit then diced and balanced on a little cos leaf, the flavour artfully queered with a cream made from native sea urchin.
An absolutely beautifully cooked pork chop is topped with something that looks like bacon — in fact it's "carrot jerky", a dehydrated strip of heirloom carrot that could easily be a salty rasher right up until the moment you taste it.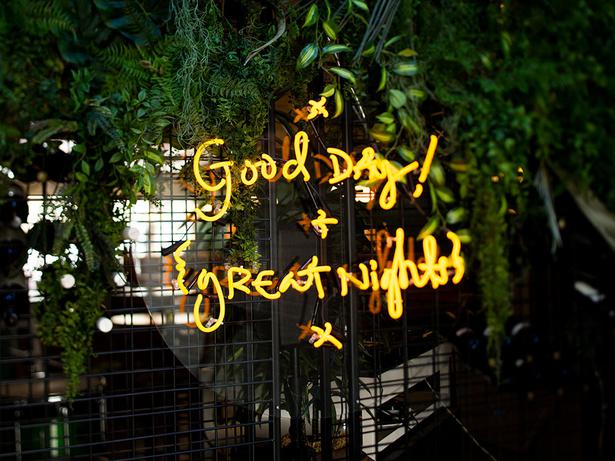 The chef has some good vegetarian training in there somewhere, though a pork chop main is a funny place to show off plants. As well as that carrot there's a sunflower cream, made from blitzing seeds into a puree — it's an innovative way to create tasty protein, but side-by-side with a pork chop is no way to make vegan cuisine look tempting to first timers.
There were more smoky flavours in a coal roasted lamb shoulder, though with that cut I would have preferred the long, slow US-style barbecue than the Kiwi sizzle-and-run. You couldn't fault the flavour though — as lamby as I can remember lamb tasting, wrestling with green olives, capers, pickled onions and white anchovies for tastebud attention.
The desserts were pretty forgettable, and not just because we were starting to feel forgetful. A self-saucing chocolate pud was flat and thin, not the plump oozer I'd fantasised about. An apple crumble was so deconstructed it should have come with a warning. There is a time and a place for reinventing this wonderful pudding, but as a customer you need to know what you're (not) getting.
Nothing kills atmosphere like an empty restaurant with a big screen, but I'd happily go back one night and try the place out again. It's big and pleasant, and very professional. Pop in for a cocktail or a pizza, or anything else you might require.
Share this:
More Food & Drink / Dining Out