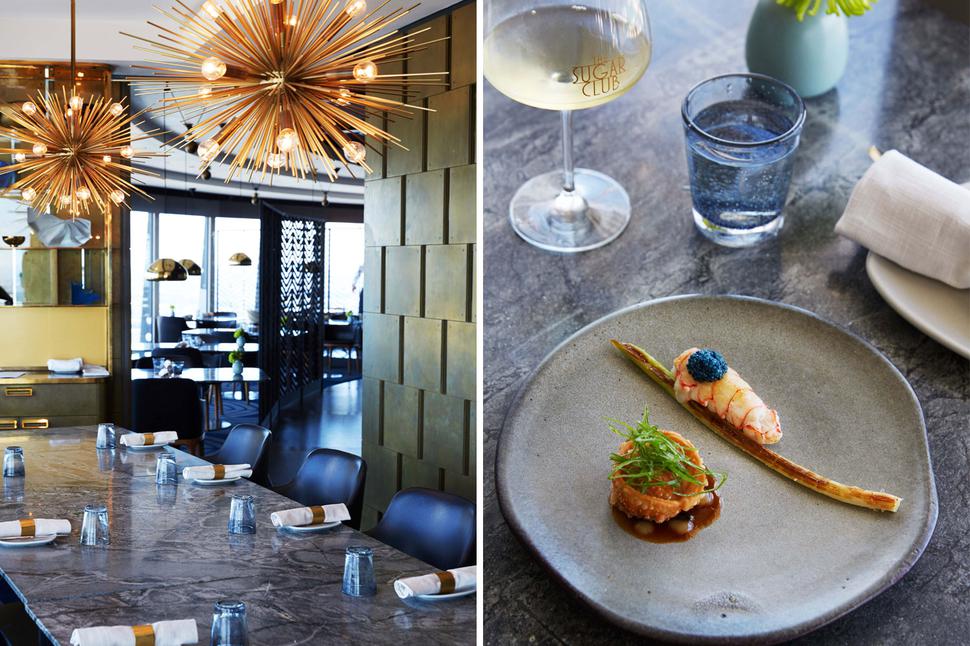 Restaurant Review: The Sugar Club, Sky Tower
With a view this good, the food is just the icing on the cake at The Sugar Club, says Jesse Mulligan
Wednesday Feb. 27, 2019
They could serve porridge at the top of the Sky Tower and it would still be the best event-dining in the city. That's not to say that the food doesn't matter — just that some of the crucial aspects of a restaurant meal — view, ambience, specialness — are taken care of on the 53rd floor before you even start to cook. So having one of New Zealand's most celebrated chefs, Peter Gordon, overseeing the menu is quite a bonus.
That formula should add up to the Sugar Club being one of the best restaurants in the city by default, but in the early days the place wasn't as good as you might expect. I reviewed it when it opened in 2013 and complained about stale bread, bad menu grammar, sloppy service and a terrible booking system.
READ: Restaurant Review: Harbour Society, SO/ Hotel Auckland
Those four things are now fixed and making a reservation is now a pleasure, with a real human picking up the phone after one ring all hours of the day. The staff are uniformly nice and mostly fully trained — although there is the odd factual mishap or offhand server, we really enjoyed our two primary waiters, one of whom appeared out of nowhere to take my jacket when I slipped it off mid-meal, immediately passing what is as close as you can get to a service test at a formal restaurant.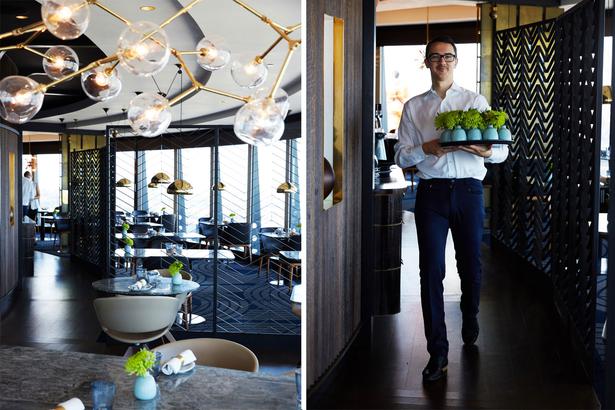 The menu has been simplified from the early days, when you had to decide between three, four or five courses. Now it is just three or a tasting menu and, given the limited options available a la carte and my indifference toward dessert, I was disappointed not to be able to mix and match. I was also worried about still being hungry at the end of my meal but that wasn't a problem — as soon as you've chosen your big courses a bunch of unannounced little ones start arriving: some bread and at least three snacks plus, later, a pre-dessert and petit fours.
So there's no chance of getting bored by the food, which is delicious, fun and fancy. I liked the Kiwiana flourishes like a homemade sour cream and chive Pringle, Marmite whipped into the butter and, on the final plate, a tiny pink lamington.
READ: Restaurant Review: Augustus by Mudbrick, St Mary's Bay
The other diners seemed to be enjoying their night too. The room was full (it must be almost every night, given how hard it is to book a table) and there were more tourists than locals. The Kiwis in the room were older, wealthier with just the odd young couple on a romantic night out. And, of course, one table featuring a greying TV presenter and his very, very pregnant wife.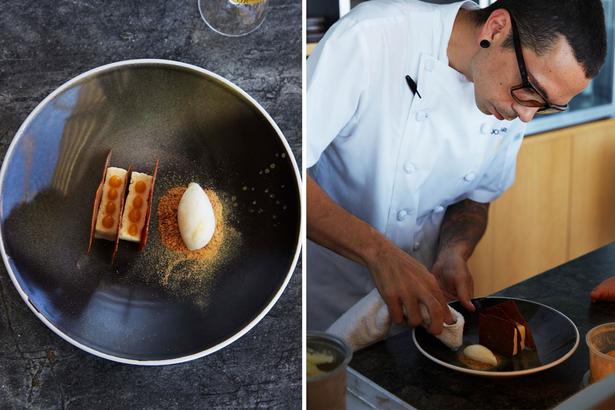 You have a funny relationship with the other customers because when you arrive you're seated in the bar, where some tables are much better than others. So as each couple gets up and goes through to eat there is a polite scramble to grab their spot. Even in the dining room there is a slightly competitive edge — I saw at least one group move part way through the night to take a recently vacated spot by the window. It's a sad human flaw that even at the top of the world, eating the best food and barely metres from the glass you can still feel envious of someone who's a little bit closer.
The staff, incidentally, do a wonderful job of managing that bottleneck by the elevator, serving beers, bubbles and three types of negroni to ease the wait. By the time you're settled with a good drink it's almost a disappointment to be told that your table is ready.
READ: Restaurant Review: Auckland Fish Market, Jellicoe St
But I experienced very few disappointments in the food, which is created by executive chef Josh Barlow, formerly of the Grove restaurant (200m north and 200m down). Some of the dishes are his and some are Gordon's but the menu doesn't feel like it has a split personality.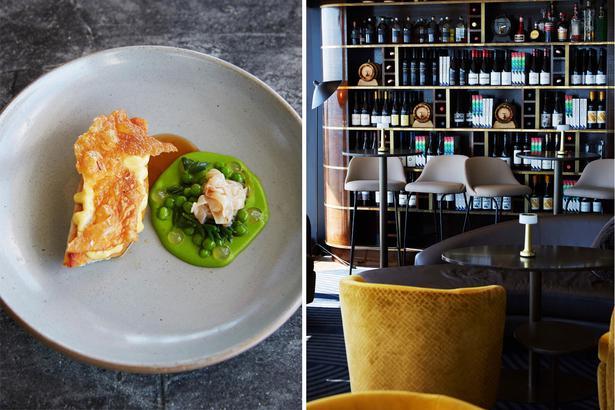 (From the left) The john dory on the menu at The Sugar Club; the bar area. Photos / Rebecca Zephyr Thomas

Recommended: Barlow's deep-fried scampi dumpling served with a fresh scampi and caviar, distinguishable from the older chef's food for the artistic way it's plated and its restrained but perfect list of ingredients. I enjoyed the classic Peter Gordon saffron linguine, the bright yellow pasta cut thin like noodles and the butter and crayfish nudging the dish away from Asia and towards Europe.

The desserts were great too. I'd dreaded a massive sugar hit at the end of my meal but both had interesting bitter and savoury flavours from offbeat ingredients like beetroot cake, fennel pollen and cherries macerated in something challenging.

READ: Restaurant Review: Sid at The French Cafe

The worst thing you can say about Sugar Club is it is constrained a little by its topography — the kitchen is completely hidden and the toilets can feel pretty functional. But this is a very, very good operation, and worth putting high on your list for your next special occasion.
Share this:
More Food & Drink / Dining Out