Restaurant Review: Venosa, Kingsland
Kingsland's Venosa provides an authentic experience of Italy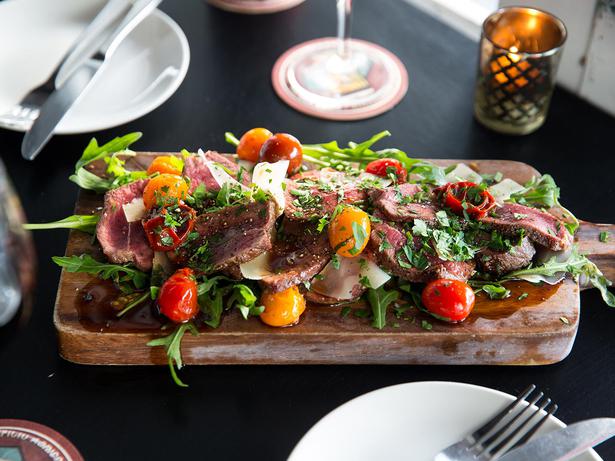 Wednesday July 19, 2017
Cuisine: Italian
Address: 480 New North Rd, Kingsland
Phone: (09) 815 6644
Bookings accepted
Drinks: Fully licensed
From the menu: Calamari $18, crumbed eggplant $16, rigatoni ragu $24.50, steak tagliata $27.50, tiramisu $12, pana cotta $12
Rating: 7.5/10
I've tried Uber Eats, but there's nothing on it. I can't believe they've launched with barely one recognisable restaurant taking part.
All these stories I heard about how, thanks to Uber, we'd soon be like Melbourne with all our best restaurants empty as people ate their degustations at home in front of the TV instead, and yet, what's the reality? Paying an extra $10 so somebody can deliver you takeaways in a plastic bag from a business called "Cafe BBQ Duck".
The best name on there is Jordanian restaurant Petra Shawarma which, along with Farang across the road from them, is about the only local takeaway joint I trust. Sure, you never quite know what you're ordering and the dishes sound like words from ancient magic spells, but the food is delish. I don't know where the Uber guy parks his Prius because even on a quiet night Kingsland is rammed with cars.
The last few months have seen a little neighbourhood of very good eat-in restaurants develop in Petra Shawarma's block of shops. A Jordanian, a Spanish and an Italian, like the start of a bad joke or the end of a bad immigration policy.
RECIPE: Barbecue Pork Belly Tortilla
I reviewed Barcelona last year, complaining only about the lack of a tortilla (which they have since put on the menu and which I have shamefully neglected to drop in and try). And now I'm keen to tell you about Venosa, a tiny little eatery wrapped around a busy bar and kitchen.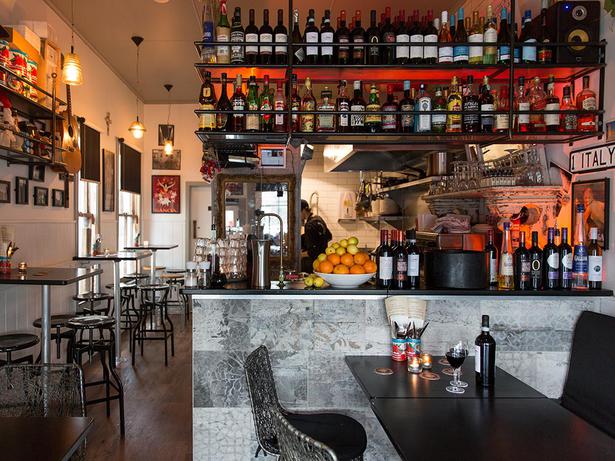 There is so little space here that when the chef takes a break she has to squeeze out between customers and onto the street, but that's what's so great about it. Every inch is used, every stool is taken. When I arrived a little early I had to hover in the doorway, wondering if they'd forgotten my booking.
But then somebody got up to leave, bills were paid and coats were buttoned, and suddenly here I was, sitting in the best seat in the house while the owner poured me a glass of Italian wine at 7.58pm, two minutes before I had any right to be there.
It's a real owner-operator set-up, with one guy dominating proceedings, booting his parents off their table when things get busy and occasionally pointing his hired help in the right direction.
It's a small enough place that a couple of drunken bores at the table next to you can really impact your night, but the owner is so friendly to them, it's no wonder they keep coming back. Kingsland may throng with millennials on a weekend but wealthy middle-aged soaks is what keeps a place like this busy on a Tuesday.
Venosa is named for his family's hometown in the most underrated part of Italy: the south. That geographical heel of the stiletto is home to some of poverty's greatest culinary innovations, like anchovy as a condiment and pulses as a filler. It's hot, dusty, dry and poor — the sort of place eggplants are cheap and plentiful and form the basis of most meals at a certain time of year.
"My grandma used to made a chocolate pudding out of eggplant!" the owner told me proudly. The he said, a little glumly "it was terrible".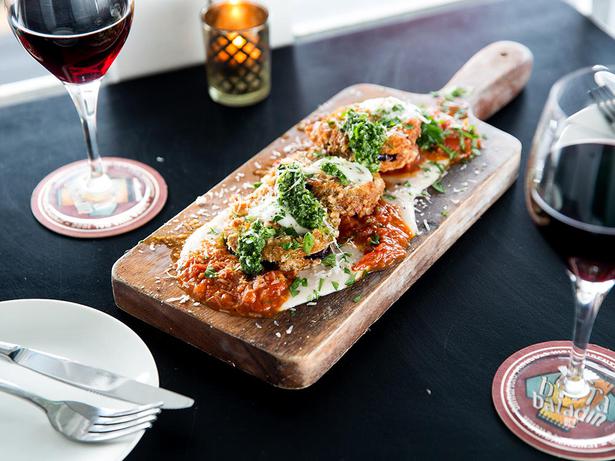 Yes, I'm sure the Venosians get sick of eating "aubergine surprise" but they've sure learned how to cook the thing, and Venosa the restaurant is home to possibly the most delicious eggplant I've ever eaten. It's sliced, crumbed, baked and served with an intense tomato sauce, mozzarella and a little garlicky zap of rocket pesto.
There's also a smear of white bean puree with that eggplant, more decorative than anything but a lovely way to further localise the food. The days of generic Italian restaurants will hopefully be over soon — foodwise, you're better to think of Italy as 20 separate regions and go as deep as you can into each one.
READ: 8 Spots For Aucklands Top Meatballs
But Venosa serves some good international Italian too, like calamari rings coated in such a crunchy, flavourful batter they could have been KFC. But my favourite was another regional dish, the rigatoni, with slow-cooked pork (I guess this would be boar in the home country) forming a meaty sauce poured over little tubes of pasta.
These were cooked well past al dente which I doubt they'd get away with back home but probably won't offend anyone here. The desserts were brilliant too.
The worst things about Venosa are the easiest to fix. You can be left without service for surprisingly long in such a small room. They didn't wipe our table during the meal, so I was playing keep-the-elbow-out-of-the-tomato for most of it. But it's warm, and fun, and noisy — all good reasons to eat your dinner in a restaurant, rather than wait for somebody to bring it to you at home.
Share this:
More Food & Drink / Dining Out