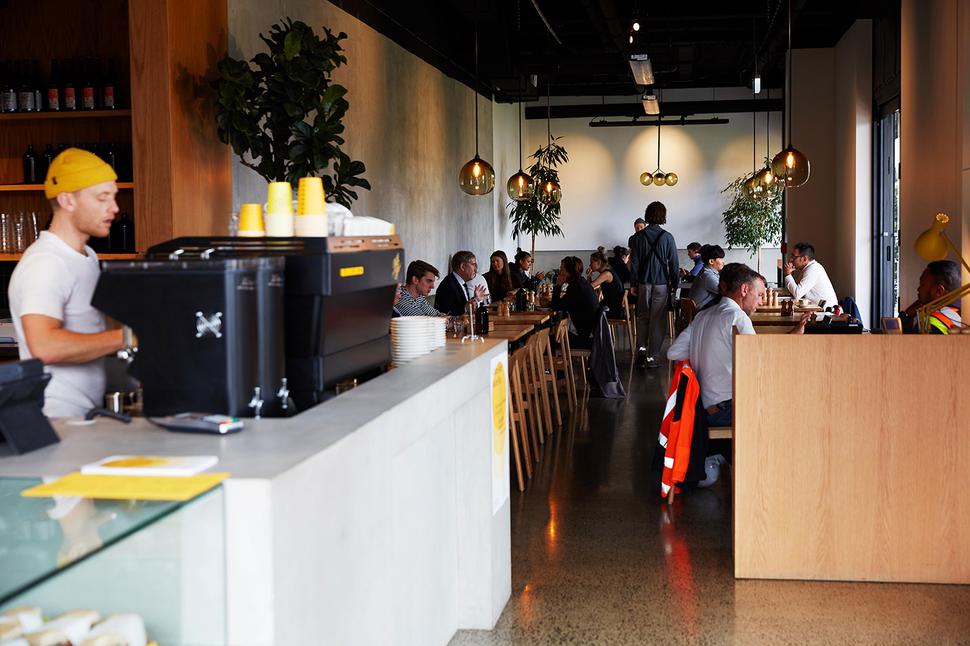 Restaurant Review: Williams Eatery, Wynyard Quarter
Williams Eatery is an underrated gem of the Wynyard Quarter crown, writes Jesse Mulligan
Wednesday Oct. 10, 2018
Cuisine: Modern bistro
Phone: (09) 373 3906
Address: g03/85 Daldy St, Wynyard Quarter
Drinks: Fully licensed
Reservations: Accepted for four or more
From the menu: Butternut ravioli $22, miso carrot $21, mushroom goma dofu $22, lamb shoulder $30, salmon tartare $21, burrata $21, cos salad $12
Rating: 18/20
It's famously easy to get out-of-towners to eat at a bad restaurant — you just open it in a high-volume tourist area. People are hungry when they travel, they make bad decisions based on faulty or missing information, and if the sign says "authentic pizza" in a big enough font it's easy to convince yourself that you've done the sufficient research.
READ: Restaurant Review: Xuxu, City
But is the opposite true? Is it hard to get locals to visit a great restaurant in a tourist location? Soul Bar and Euro seem to do okay, but Williams Eatery in Wynyard Quarter is a great restaurant of a different sort. There is no flashiness about it, no sea views and no champagne-led winelist.
It's a sort of Orphan's Kitchen-by-the-sea — featuring a flavour-first, quirky-ingredient menu that will appeal to today's millennial diner, if they're prepared to take an Uber through the marine-supplies district.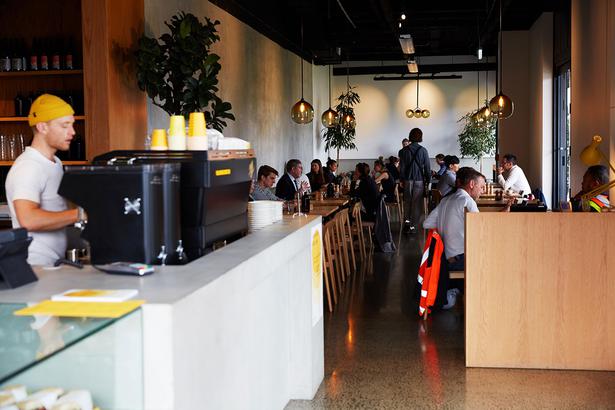 I investigated by bringing along two sample millennials who work with me at the radio — earning enough to buy nice groceries but not quite enough to turn down free dinner at a restaurant with the guy who mangles their carefully written scripts.
They sat on one side of the table and I sat with my back to the wall, struggling to get my chair into a workable position. Body language expert Allan Pease once advised men to always take this seat, and benefit from the evolutionary confidence that comes from nobody being able to claw you from behind.
But cavemen in 2018 have different enemies, including the optimistic interior designer — a chair space that works on paper can still be blimmin hard to get in and out of without making a fuss or a mess.
READ: How A Plant-Based Diet Could Help Improve Your Health & Vitality
Ali is a vegetarian and was pretty well catered to here — even more so once we discovered that she treats fish as swimming vegetables. We started with a beautiful salmon tartare and you should too — it's lovely to look at and beautiful to eat, topped with coconut yoghurt in place of a more traditional creme fraiche (this would also make it suitable for vegans who eat fish-plants).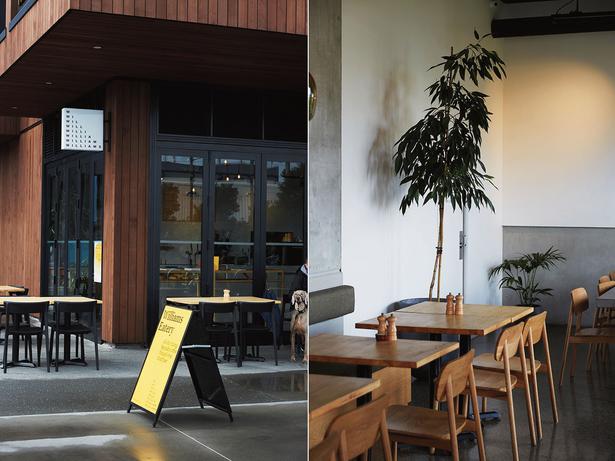 That co-yo had a little sweetness with the sour but surprisingly it worked, with some yuzu citrus and briny wakame seaweed helping to balance the dish.
In between courses we played a game of "guess the waitress' accent" which is quite good fun and I hope not culturally dodgy. She was probably trying to guess our situation too — a male and female in their late 20s eating with a 43-year-old man (though if she'd known I was from Hamilton she would probably have just gone with "Dad").
READ: Restaurant Review: Teddy's, Ponsonby
Anyway, she was Italian with a little whakapapa-Argentina and she was great, working the floor without flaws, and doing a good job of talking up the fantastic food coming out of the kitchen.
The restaurant is owned by two brothers, closer to my producers' age than mine. We're very lucky to have people with this sort of talent and entrepreneurial courage staying in the city rather than heading to Melbourne or London, and as I saw them busying about I really hoped that this new restaurant would be a big success for them.
Meanwhile, the food kept coming — one dish after another that knocked it out of the park, including some tasty vegetarian stuff and some meatier items that must have had Ali wondering whether she could reclassify lamb as a large woolly tuber.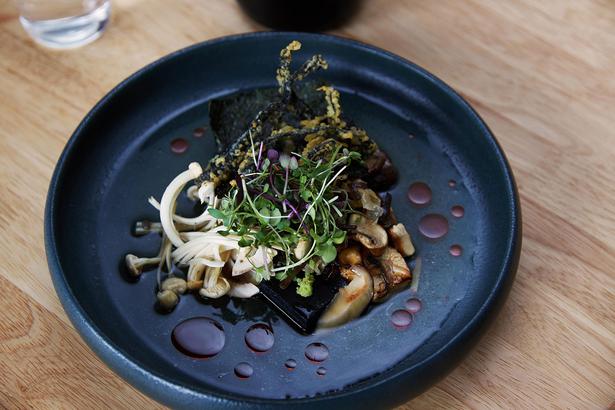 That lamb was a shoulder cut, cooked properly long and slow, then served with smoked harissa and a couple of other sauces — yoghurt and salsa verde — on the side for dipping and smearing.
We also ordered the ravioli special filled with butternut and served with an incredible combination of rehydrated fig and guanciale — a cured pork jowl that is used heavily in Roman cooking but hasn't shown up much here yet (Grey Lynn Butcher is one of the few places that make it, so do your Christmas shopping there if you have a homesick Italian in your life).
READ: Where To Find Auckland's Best Pasta
Even without meat it's very possible to eat well here and not feel deprived. We had a cos salad with medjool dates sliced so fine they could have been prosciutto. But of course they were sweet — the salty balance coming from cured egg and a little pecorino.
There was a carrot textures dish that should be famous, and a crazy multi-mushroom construction that shows proper respect for someone who's chosen to live the Plant-Thug life.
It's a perfect restaurant to eat pretty much perfect food — and if you don't fancy loitering round the waterfront at night Williams is open all day as well, so feel free to go and dip your toe in.
Share this:
More Food & Drink / Dining Out