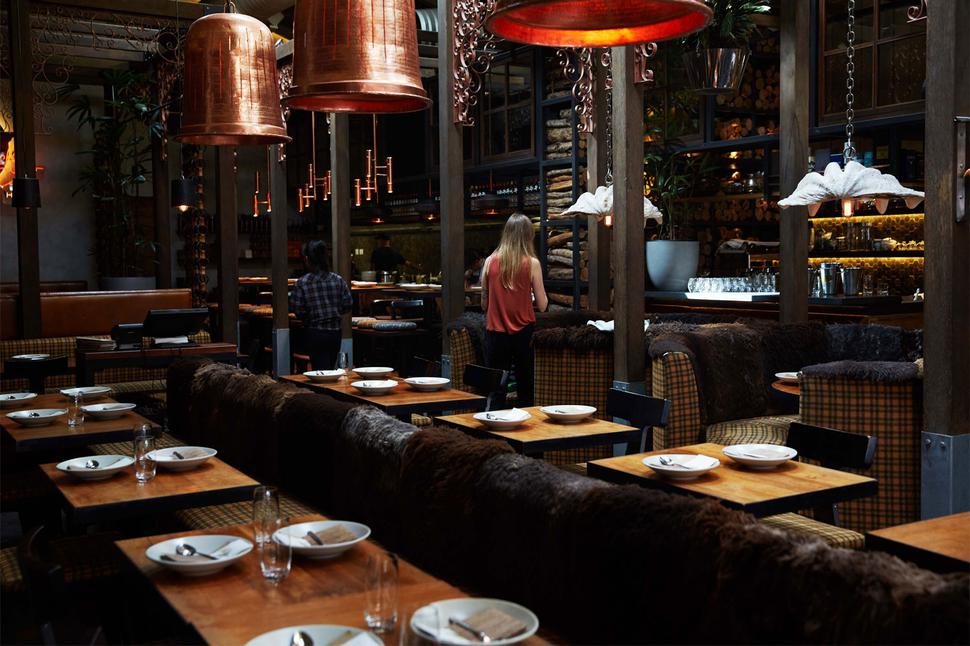 Restaurant Review: Woodpecker Hill, Parnell
Jesse Mulligan has a small beef with Woodpecker Hill
Wednesday Aug. 22, 2018
Cuisine: Modern Thai
Address: 196 Parnell Rd, Parnell
Phone: (09) 309 5055
Bookings: Accepted
Drinks: Fully licensed
From the menu: Fermented chicken $30, Deep fried pickles $12, Prawn and pork dumplings $18, Fish and clam curry $38, Papaya salad $15, Barbecue brisket $40
Rating: 14/20
Score: 0-7 Steer clear. 8-12 Disappointing, give it a miss. 13-15 Good, give it a go. 16-18 Great, plan a visit. 19-20 Outstanding, don't delay

I'm 90 per cent sure I was sitting next to Black Eyed Peas frontman Will.i.am the night I dined at Woodpecker Hill, but it's hard to work these sorts of things out.
"So it was basically just a black guy wearing cool glasses?" my TV co-host Kanoa asked the next day, patronisingly, when I described him to her. But she changed her tune when I searched his name on Google news and found a story suggesting he'd been in Australia the day before.
READ: Neighbourhood Watch: Where To Eat, Shop & Visit In Parnell
A couple of years ago this would definitely have been the place to send the most famous member of a legumously monikered hip hop trio but after my meal the other night I'm not so sure. The service was perfect but the food was a bit pedestrian — like someone had got the Woodpecker Hill cookbook but not completely followed the instructions.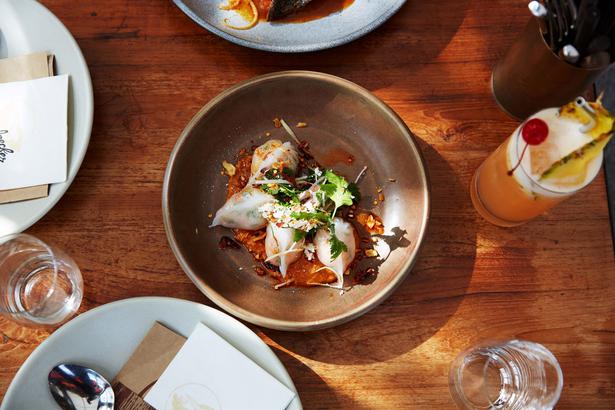 It's been two years since I ate a piece of beef brisket I liked in Auckland and sadly tonight was not the night that things would change. I still dream about the brisket I ate here when it opened — finally, here was a chef who was prepared to invest the 14 hours it takes to properly smoke and cook this tricky cut. The thick middle slices of the muscle were the most delicious, juicy pieces of meat I've ever eaten, and the bits at the end that don't stay so moist were chopped and tossed in the world's spiciest Thai curry, called simply "Burnt Ends".
Where are those burnt ends now? Other barbecue restaurants use them to flavour a pot of beans but there's no sign of them on Woodpecker Hill's menu. If you told me they were part of the brisket main I wouldn't be shocked, because though eating it wasn't quite the stiff knife and fork experience they're putting us through around town, it was no longer the cut-with-a-spoon, melt-in-your-mouth meat that made this place so special. It was served not with big Thai flavours but just a few fresh condiments and a dish of mustard.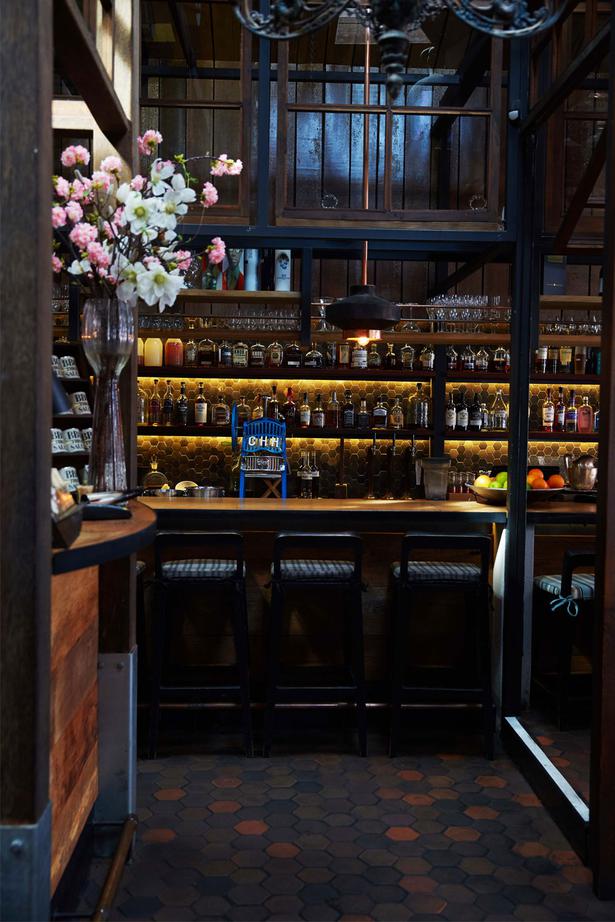 Woodpecker Hill is located in Parnell. Photo / Rebecca Zephyr Thomas

The papaya salad was weak on at least two of the four taste pillars that are meant to define it. There was a faint sourness, no spiciness and just a bland sugary flavour to the dressing. I'm not hot on sugar anyway right now but with the correct approach in a Thai kitchen you don't even notice you're eating it because you're too busy dealing with the mouth-puckering, eye-watering ingredients they've stirred in for balance.

Nonetheless, there are authentic Thai flourishes throughout the meal that reassure you it might not be difficult to get things back on track. Have you noticed that the coriander you buy yourself tastes like grass? That's not the case here, where they have a reliable supplier of produce so good that a couple of leaves will change the fragrance of a whole plate of hot food. Kaffir lime leaves burst through in mouthful after mouthful and little textural flourishes like fried shallot and roasted rice stop this feeling like your standard restaurant.

READ: Where To Find Auckland's Best Caveman Eats For Meat Lovers

These were best employed scattered over the pork and prawn dumplings — though not classically Thai, it's a must-order dish that had all the soft, moreish flavour of the best yum cha joints, with a tilt towards Southeast Asia in the condiments. Strangely the dumplings weren't piping hot, so the dish must have sat at the pass for some time before reaching us. The dumplings would have started to stick to things if this had been a Chinese restaurant but with a good sauce and slippery white plates this wasn't a problem, and you can't really complain about being served something that was the exact right temperature to eat.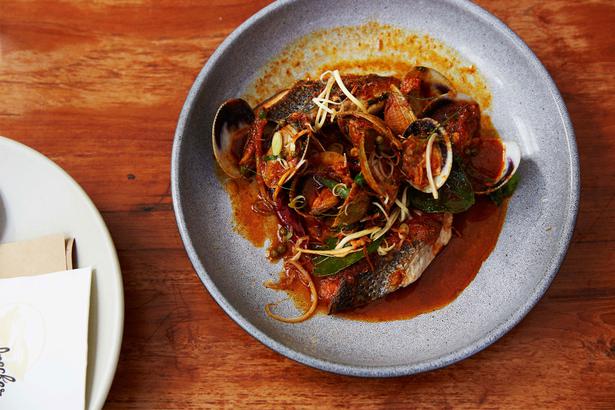 Overall the experience was disappointing. Have they dialled back the spice heat to please the loud, boozy businessmen who dominated the crowd when I was there? You want to get hiccups at least once during this sort of meal — if you don't find yourself draining a glass of water, cursing your own bravado then have you really eaten Thai food at all?
READ: Restaurant Review: Blue Breeze Inn, Ponsonby
The staff on the floor couldn't be better — the maitre d' runs the room authoritatively but calmly from a central station while a young man with perfect hair alternated between supplying information and urging us towards his favourites. He didn't do a great job of explaining what fermented chicken was but I doubt anyone could. "Fermented" is a buzz word that should be used carefully — I'm guessing in this case it referred to the batter and to be fair this was a pretty good plate of fried chicken, served with not quite enough sauce to make it interesting.
The wine list is good, but I reckon this food is better with beer, at least when it's being cooked right. All the ingredients are (literally) here for a great restaurant — I'm looking forward to a return to form.
Share this:

More Food & Drink / Dining Out