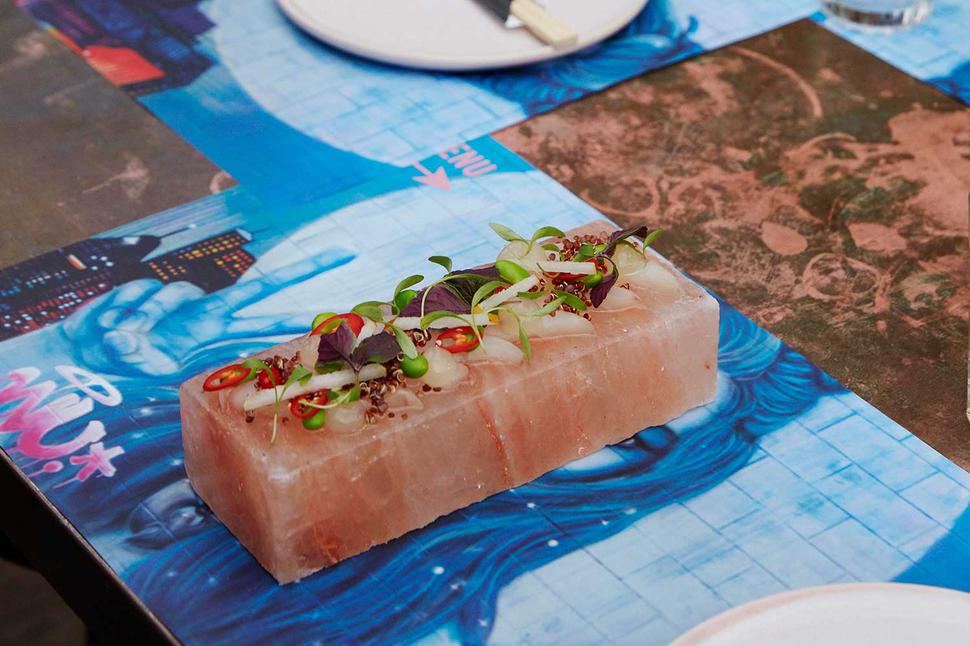 Restaurant Review: Wu & You, Mt Eden
Jesse Mulligan salutes a new operation in the midst of a city-fringe revival
Wednesday May 9, 2018
Cuisine: Asian fusion
Phone: (09) 630 3828
Address: 399 Mt Eden Rd, Mt Eden
Drinks: Fully licensed
From the menu: Oysters $5 each, cured fish $13, shiitake dumplings $11, green papaya salad $19, fish jungle curry $29, beef hawker roll $12, karaage chicken bao $9
Bookings: Bookings not accepted
Rating: 16/20
Score: 8-12 Disappointing, give it a miss. 13-15 Good, give it a go. 16-18 Great, plan a visit. 19-20 Outstanding, don't delay.
My workmate Kanoa teases me for spending too much time eating in Parnell (and to be fair I am back there next week) but I think I'm going to have to hang out in Mt Eden more often.
Having stayed frozen in time for as long as I can remember, the village seems to be rapidly transforming into a 21st-century proposition.
READ: Neighbourhood Watch: Mt Eden
You could AirBnB nearby and spend most of your week without even getting in an Uber — Zool Zool is fantastic, newcomer Xoong looks promising, Pasta & Cuore is like some sort of Italy-inspired dream and now here is Wu & You, which is fun, hip and modern — not words you were previously likely to stumble across describing any restaurant on this block.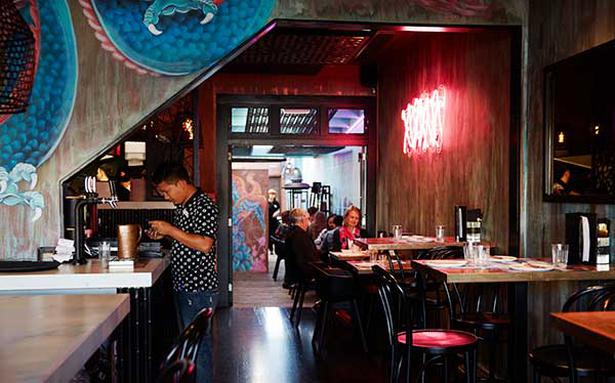 Wu & You has a strong cocktail game, with a selection of balanced and beautiful creations that occupy as much up-front menu space as the food. The Sake Negroni works beautifully, with the rice wine taking the place of gin and lighter Aperol stepping in for Campari. It means you can drink the thing in about 30 seconds but you're better to nurse it a little at $16 a pop.
They serve it on tap which I'm not sure benefits the customer particularly but there's nothing fresh in the mix so there's no real downside either (this guy almost took a Stanley vacuum flask full of Negroni on our family's South Island nature holiday last week so believe me, I've done the cost-benefit analysis).
READ: The Team Behind Kiss Kiss Open Love Exposure in Mt Eden
The staff are fantastic and will happily direct you to your ideal beverage. They're led by Leah Escondo, whose excellent restaurant A'Meza, on Dominion Rd, was just a little ambitious for a first outing. She's moved on with positivity and now runs the floor at Wu & You with professional charm.
There is plenty of personality in the restaurant itself too, with a bright, branded design scheme and menu language that shows attitude without lapsing into twee. The owner also runs local institution Circus Circus, and clearly has a good idea of what the people want, and what they don't yet know they want.
I've never seen Himalayan salt slab-cured fish before, for example, but it's a great idea and works well — a big pink block of solid salt arrives topped with slivers of kingfish tasting just slightly saline on their underside. They're garnished with a tiny drop of lemon puree, fresh chilli, coriander and a little quinoa for texture — it's a beautiful raw mouthful and a good indication of the value the chef places on both flavour and appearance.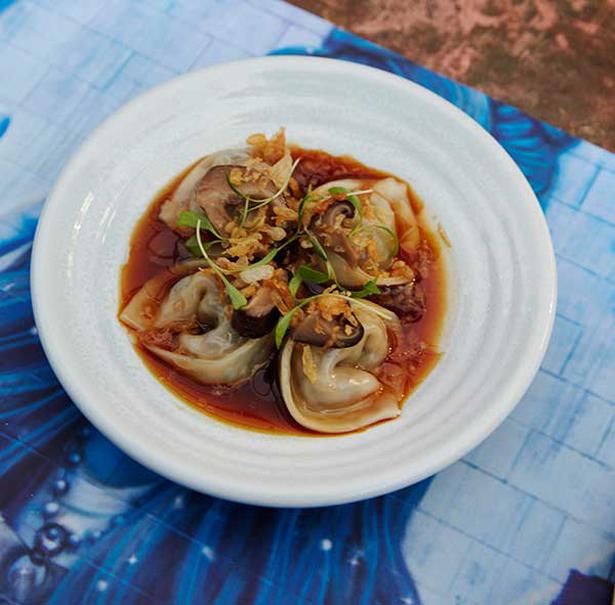 Oysters are another great emblem of what the kitchen does well. They arrive with the shells balanced on tiny little pressed mounds of cooked rice — an elegant idea I've also not seen before — and are dressed in black vinegar with fresh nashi. They're expertly shucked and, like the Negroni, go down way too fast given their price.
Not everything works. If you love sticky rice you should not order it here, where it is loose and almost indistinguishable from the long-grain stuff you'd make in a pot at home. What's gone wrong? I don't know but they need to look at their technique — start with a visit to Hot Hot in Kingsland, where even their takeaway sticky rice is glorious and, reassuringly, arrives in the bag it was steamed in rather than poured into a bowl.
 READ: Restaurant Review: Monzu, Mt Eden
A green papaya salad is usually the best indicator of an Asian restaurant's quality but that doesn't quite apply here, where they've reinvented the dish — not for better or worse but you'll be disappointed if you're ordering for that classic sour/spicy taste experience. The salad is undressed here, with a sort of chilli mayo (billed as "jam") on the side. Fine, but why mess with perfection?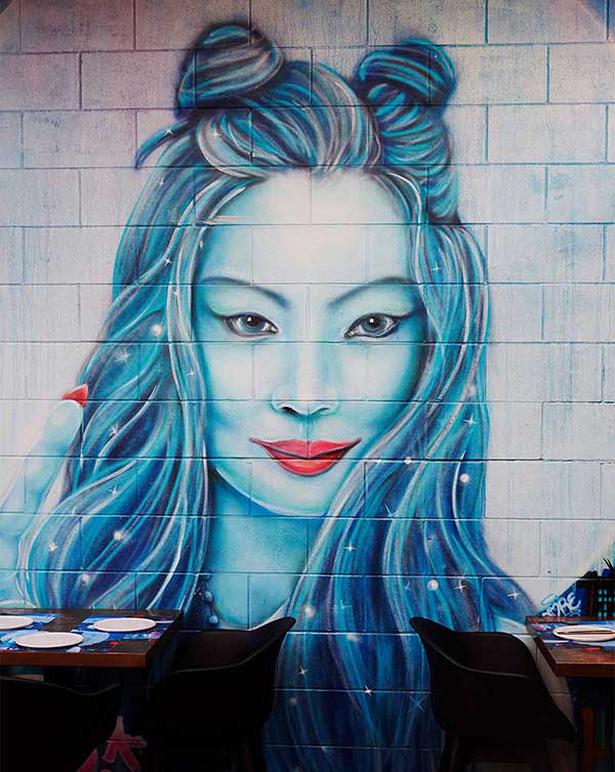 I think "better seasoning" is the overall feedback here. A monkfish jungle curry was, we were warned, really hot — but it was a cinch really, and could have used some more spice in its thin broth. A beef hawker roll — flaky roti, with some slow-cooked Rendang rump on top (this seemed a weirdly lean option) — badly needed salt. Maybe they should have served it on the Himalayan slab.
READ: Restaurant Review: Hot Hot, Mt Eden
Most of these problems are easily corrected and none of them is enough to spoil a lovely meal served by good people. The courtyard out back is particularly recommended and a cracking spot for lunch — if you order cocktails it's not really drinking, is it? And by the time you've got through all that food it'll be hard for your boss to detect the Green Tea gin sour on your breath.
Add this to your list of reliable Asian-fusion eateries in the fringe suburbs. If you live nearby, put it onto your regular rotation — not having to drive home is even more reason to keep the Negroni tap flowing.
Share this:
More Food & Drink / Dining Out