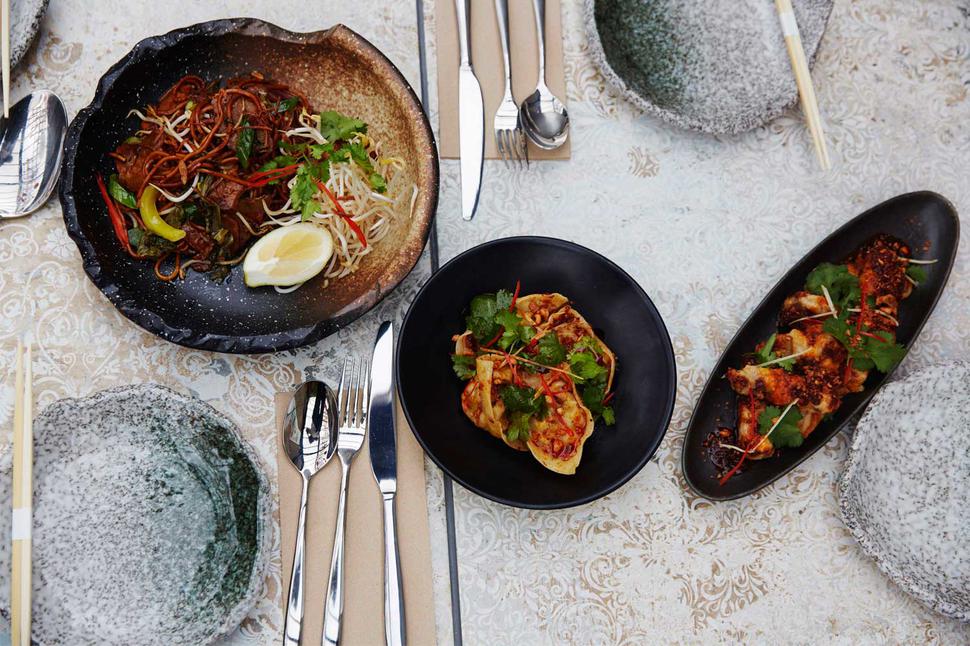 Restaurant Review: Xoong, Mt Eden
Jesse Mulligan discovers potential in Xoong's Asian fusion menu
Wednesday June 6, 2018
Cuisine: Asian fusion
Address: 424 Mt Eden Road, Mt Eden
Contact: (09) 623 3999
Drinks: Fully licensed
Reservations: Accepted
From the menu: Salmon teriyaki $18, eggplant chips $16, prawn and chive dumpling $16, char siu pork $28, vegetarian noodles $26, duck fried rice $24
Rating: 15/20
Score: 8-12 Disappointing, give it a miss. 13-15 Good, give it a go. 16-18 Great, plan a visit. 19-20 Outstanding, don't delay.

I ate here with the Herald's Simon Wilson, an occasional food writer himself, whose journalistic instincts are so strong that even at a restaurant he is fearlessly committed to uncovering the truth. We were eating at some fancy place a few years ago and I said: "I'm pretty sure the lock in the toilets doesn't work". He said: "Well, you can't write about it if you're not sure. Let's go and find out."
READ: Where To Find: Auckland's Most Comforting Dumplings & Noodles
And so, diners at that particular fine dining establishment would have seen two grown men get up from their table and head for the toilet. They would have heard some bumping, shaking and unlatching and then a satisfied voice say "see, I told you it doesn't work" before the two men returned to the table, sat down and moved onto their next project: vigorously sniffing the scampi.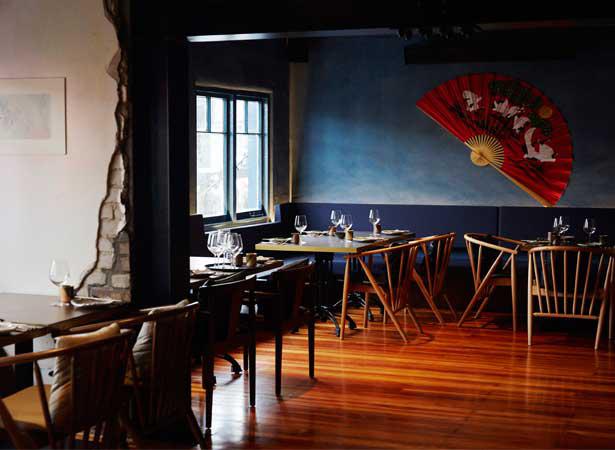 When I'm doing a review I like to test the staff but if they start to falter badly I save them or change topics. But Simon is like a defence lawyer — our waiter at Xoong started out as a credible witness appearing for the wine list but after an evening at our tableside answering questions, he was reduced to a quivering mess. And still Simon kept hitting him. "What do you mean you like the Man O' War? What exactly do you like about it? Bring me something that's like a martini but isn't a martini."
READ: Restaurant Review: Hot Hot, Mt Eden
Xoong is in the old Molten in Mt Eden village. I don't recall what the upstairs area was like at Molten but now it is expansive and carefully decorated, though it still has the forgotten feeling you get at any mid-range Asian restaurant when the kitchen isn't on your floor. It's not that there is no service — more that there is no buzz. I envied the people down on street level, with a busy bar, punters coming and going, and an eating environment that wasn't illuminated by an LED street light.
Luckily, the food is good whether you're up or down. Its Asian fusion menu is a step up from the Mekong Babies of the world without reaching the heights of a Saan or Moochowchow (RIP). Like Wu and You across the road Xoong borrows from various cultures, though they are less likely to deconstruct and reinvent than their neighbour.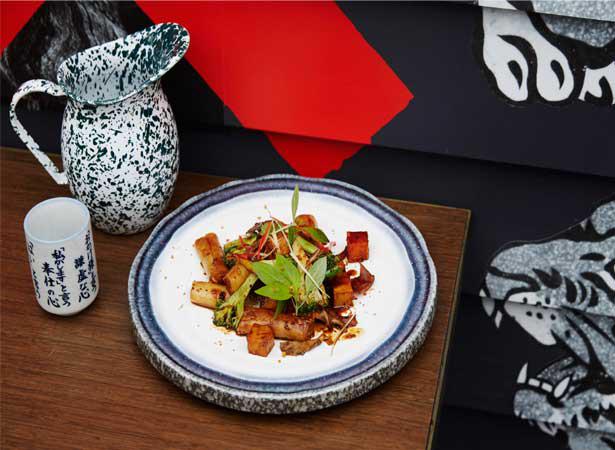 That said, one of the best things we ate was a bacon congee topped with little pieces of teriyaki salmon fillet. The sweetness of the fish and its glaze was incredible, with the smoky rice porridge and we attacked it noisily with our spoons until it was all gone.
READ: Restaurant Review: Monzu, Mt Eden
We went equally hard on the duck fried rice, which didn't sound exciting but is the sort of simple and tasty dish you keep going back to on a table weighed down with cleverer things. The duck meat was tender and juicy — not the usual flash-fried meat you get in a dish like this — and for added richness they'd put an egg yolk on top. If this had been a duck egg I would have been really impressed but it still worked beautifully as a bright-yellow sauce to muddle over the dark rice.
We were so impressed by the chef so far that we wanted to find out more about him or her. But our waiter was a little gun-shy after the last cross-examination and wasn't giving much away.
"Is your chef Chinese?" asked Simon, finishing the congee.
"No."
"Is he …"
"…"
"… Pakeha?"
"Yes. Enjoy your meals."
So we learnt nothing about who was cooking and had no luck either when we asked about who'd put together that very good wine list. But, whoever it was back there kept sending us good food. Another favourite was the eggplant chips, which I'd expected to be crumbed and oily but, though showing signs of a little tempura, were mostly just deliciously cooked fingers of aubergine, spiced with the numbing heat of Szechuan peppers.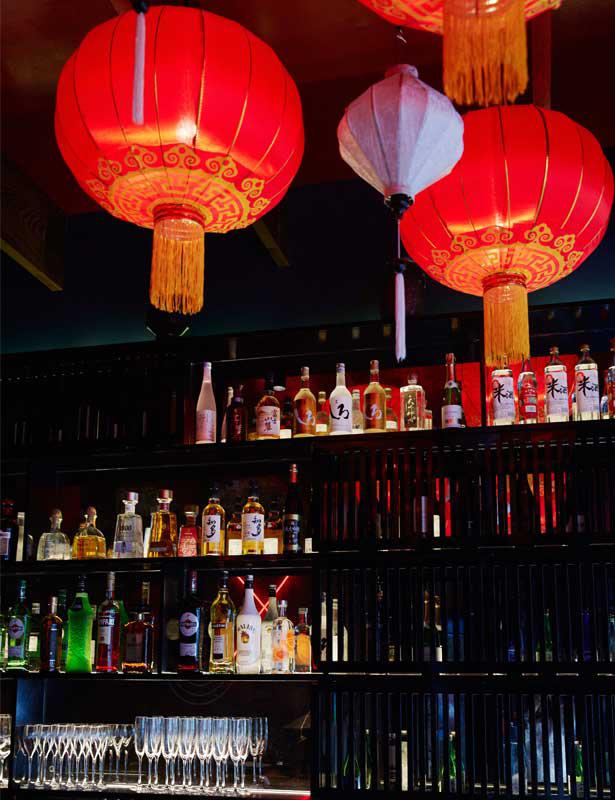 Simon reckons every menu has one dud and if that's true here, it was the char siu pork, where the meat was cut too small to enjoy the roasted effect, the noodles were nothing much and the mung bean sprouts reminded you why you don't buy them from the supermarket anymore.
READ: Neighbourhood Watch: Mt Eden
Still, the prices are low enough that you can order six or seven things and not fret too much if they're not all perfect. Xoong has what it takes in the kitchen, now they just need a strong personality on the floor to hang it all together. I would have said that they could turn down the awkwardness by turning up the music, but they were playing Dexy's Midnight Runners so be careful what you wish for. Wu and You wins this fusion face-off by a nose, but there is potential here for a really cracking Mt Eden eatery.
Share this:

More Food & Drink / Dining Out