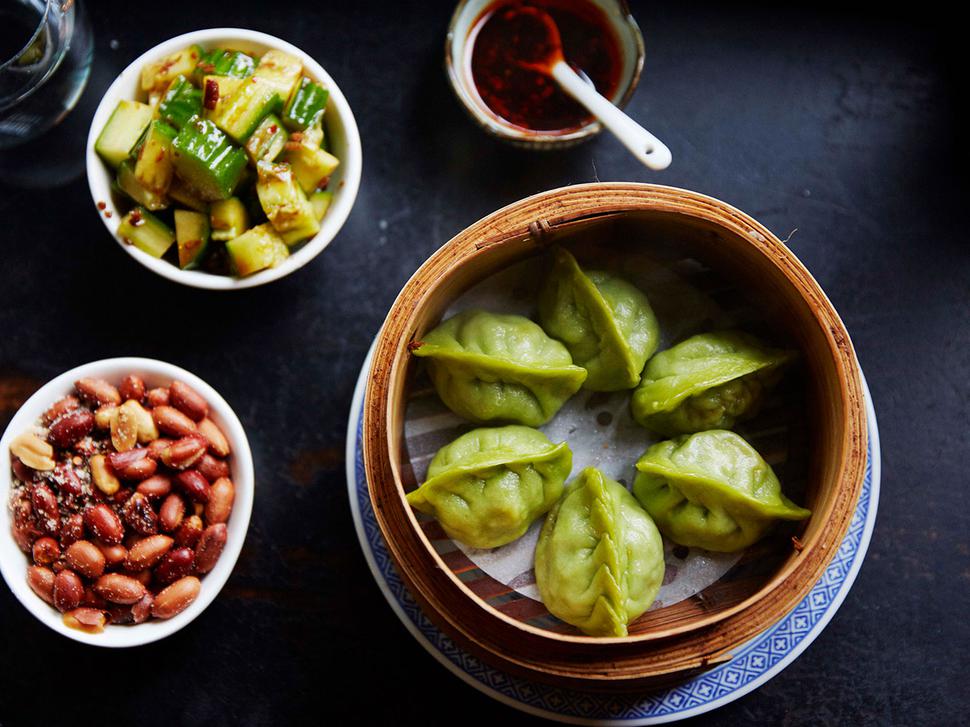 Restaurant Review: Xuxu, City
Jesse Mulligan finds the ambience outweighs the service at Xuxu
Wednesday June 27, 2018
Cuisine: Dumplings
Address: Cnr Galway and Commerce St
Contact: 09 309 5529
Drinks: Fully licensed
Reservations: Not accepted
From the menu: Spinach and water chestnut $10, Prawn and ginger $10, Duck and hoisin $12, Pork and shrimp $10, Fish sambal and coconut $10, Cucumber salad $6.5, Spiced peanuts $3.5, Chocolate steamed buns $10.
Rating: 15/20
Score: 8-12 Disappointing, give it a miss. 13-15 Good, give it a go. 16-18 Great, plan a visit. 19-20 Outstanding, don't delay.

I did a short tour of Hong Kong a couple of years ago and it was the smaller, cheaper restaurants that left the best impression. I was on an organised media trip so breakfast, lunch and dinner were taken care of but as a committed foodhunter in a foreign land, three meals a day simply aren't enough.
READ: Where to Eat and Drink in Hong Kong
I think the other members of my party wondered what I was up to the first few times they saw me slipping out of the hotel in the middle of the night but eventually they learnt to live with it. By the end of the trip they'd tell the driver to wait, knowing I'd be just a few minutes away, clambering onto the bus with an egg tart in one hand and a pork bun in the other.
The problem is that at the high end of big Asian cities the cuisine can become less distinctive. An atrocious set menu at Gordon Ramsay's local franchise aside, even the finest Hong Kong restaurants showcase techniques and ingredients picked up from around the world.
How was the chef at the Hilton Hong Kong? As good as he was when he was working at the Hilton Bangkok, as good as he will be when he's cooking at the Hilton Sydney.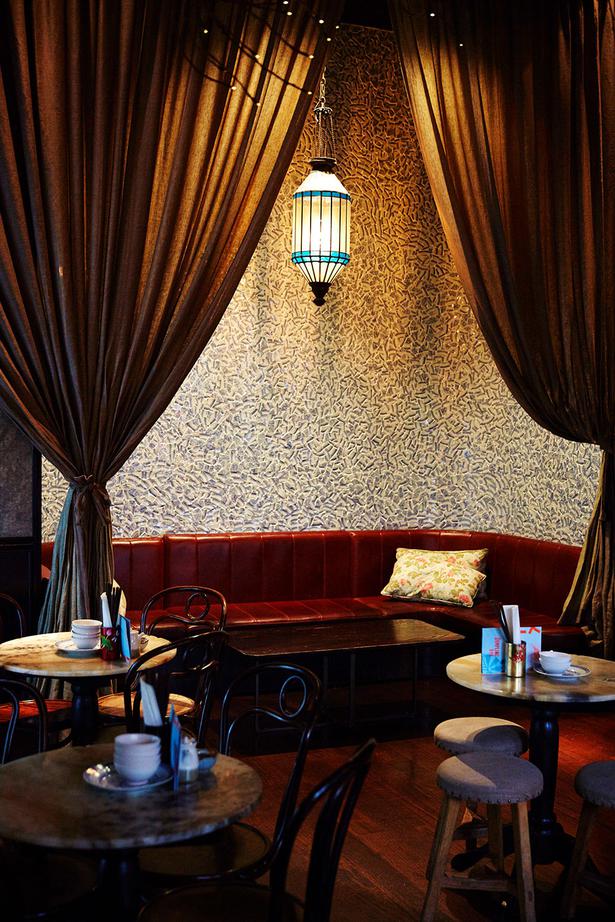 For the best of authentic Hong Kong you need to go cheap — a little harder since the government kicked the street vendors out of downtown, but still possible thanks to the million-and-one brightly lit soup-and-noodle joints dotted around the city.
An amazing broth, some fresh noodles and a variety of organ fragments bobbing on the surface is the archetypal Hong Kong supper — not some deconstructed wonton with freeze dried raspberry served on the garden rooftop of a skyscraper.
It's tempting to make the same point here in Auckland — why go to fancy Xuxu when you have great dumplings served hot on Dominion Road? But it's not quite that simple. Xuxu is a very pleasant place to spend your time, which you can't always say for those more authentic restaurants in the cheap suburbs.
READ: Where to Eat on Dominion Road
The lighting is Britomart-sexy, and the walls are vibrant with colour and texture — no offense to the chipped paint, security bolted TV and free calendar vibe but it's not the sort of thing that pops up on Pinterest.
Still, I can't help thinking Xuxu should try a bit harder. All they do is dumplings, apart from two bar snacks: a bowl of "spiced" peanuts which are pretty much just peanuts, and a bowl of "pickled" cucumber which is actually cucumber dressed in vinegar, something quite different.
The service is casual too, and not in a good way. My mum and her partner arrived before me and were shown to a table but couldn't get anybody to serve them a drink. I arrived 10 minutes later and got a beer before they did — it was hard to avoid the conclusion that you become invisible to this crowd when you turn 60.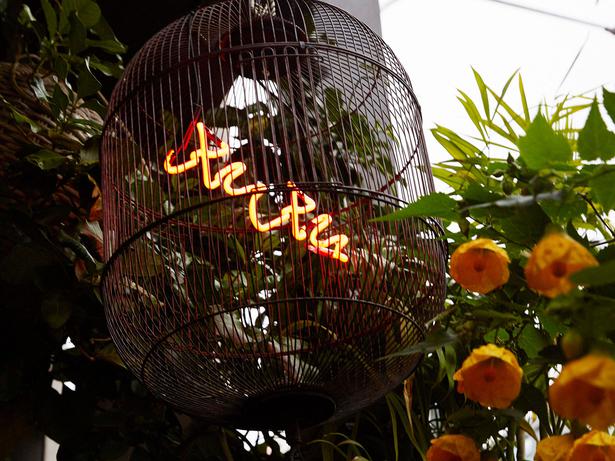 Even for me, a vibrant and lithe 43-year-old, many of the waiters were brisk bordering on cold. Our dumplings were delivered without much care or enthusiasm, and the best thing you could say was that they were efficient.
So nice room, average service, and okay drinks if you could find them. How were the dumplings? Very good, with some interesting fillings and distinctive enough from each other visually that if you squinted your eyes it felt like a complete meal.
The vegetarian ones were green and filled with spinach, the leafy texture a little unexpected but good with the crunchy water chestnuts it was mixed with. The duck was crackingly tasty, roasted and served with a good hoisin sauce — all the flavours of duck pancakes without any of the admin.
The fish was interesting if you could bear the mince texture, and the pork and shrimp might have been the best of the lot, with an appealing pleated look to the dumpling and perfect with soy and chilli (though I would have liked some black vinegar on the table too).
Xuxu is pitched as a "dumpling and cocktail bar" but I think those two things go together better on paper than in the mouth. Plus cocktails are an expensive proposition — you could get 12 of these dumplings for the price of one house martini, for example. You're better off with the very good beer and wine list — three types of bubbly by the glass and a couple of interesting European aromatics which go well with the spice.
READ: The New Plant-Based Cocktail Bar Shaking Up Sydney's Dining Scene
Treat this as a nice place for a drink on your way to somewhere else, or as a good source of sustenance if work drinks kick on and you don't feel like stopping for a proper dinner. It definitely fills a spot in the Auckland dining landscape, but if all you're craving is good dumplings you might be better off staying local and saving the bus fare into town.
Share this:

More Food & Drink / Dining Out