Restaurant Review: Vodka Room, Grey Lynn
Grey Lynn's Vodka Room isn't sure what it wants to be, finds Jesse Mulligan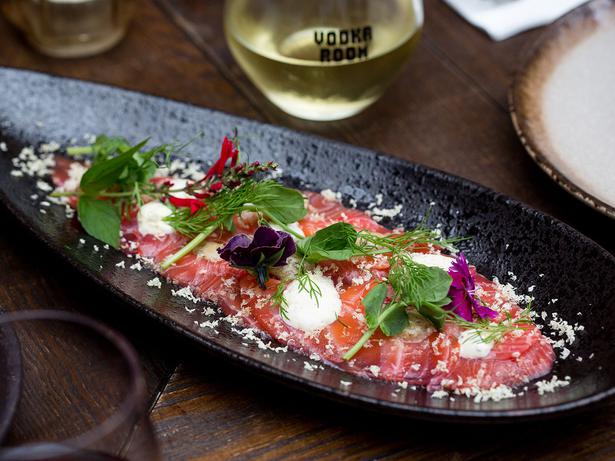 Wednesday May 17, 2017
Cuisine: Russian
Address: 5 Rose Rd, Grey Lynn
Phone: (09) 360 5050
Bookings accepted
Drinks: Fully licensed
From the menu: Pickles and kimchi $9, tomato and fennel salad $12, crab blinis $25, duck fat potatoes $10, "pelmeni" dumplings $18, pork belly skewer $19, brown sugar pavlova $15, sour cream mousse $15
Rating: 7/10
Vodka Room is stuck halfway between bar and restaurant. The drinkers must feel slightly style-cramped by the wall-to-wall tables and middle-aged couples propped up on sofas, but you don't feel completely comfortable as a diner either.
While we ate our entrees, two girls wandered up to the bar near us and ordered some flaming shots. But the bartender got his pour wrong and set his own hand on fire. Nothing says cosy ambience like two girls sucking Sambucas through straws while next to them a handsome staffer tries frantically to put himself out.
I wonder what the owners are trying to achieve, given that so many elements of the experience work well. The open kitchen looks reassuringly busy, the food tastes good across the board and the floor staff are friendly and helpful. But if it's there to serve great food then why call it the Vodka Room?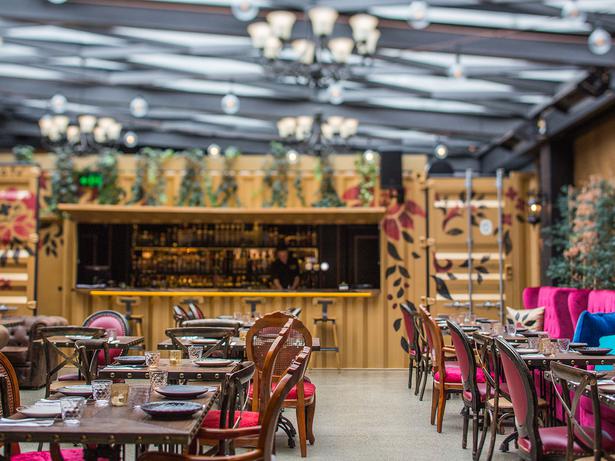 Perhaps, I thought, it's because vodka goes surprisingly well with food. But it turns out this restaurant is an advertisement for keeping those two things as far from each other as possible. Diners are steered towards the vodka list (a wine list took some time to locate and the beer list didn't exist) but, having chosen from dozens of unfamiliar brand names at four price points, you're then asked to drink it straight.
The pouring jug doesn't work properly so there is a lot of spilling and, even if you can find some pleasure in drinking 80 proof clear liquor at room temperature (to be fair, we did), the strongly flavoured food wipes out any subtlety in the liquor, leaving just the alcohol burn to refresh you between mouthfuls.
We asked if we might be better off with an infused vodka but the waitress said "I wouldn't recommend the infused vodkas because they are — " she tried to find the right word " — disgusting".
The Russian-inspired menu is divided into "Cold" and "Hot", and when we'd ordered a few things from the first and began looking at the second, our waitress was like, "Woah, that's plenty!" But I persevered and was glad I did.
Each dish is appealing in its own way but there were no pasta or rice dishes or anything much that would really fill you up. So it was a sliver of salmon here, a chunk of pork there, a pickled cucumber to refresh, then a little pancake wrapped around crab.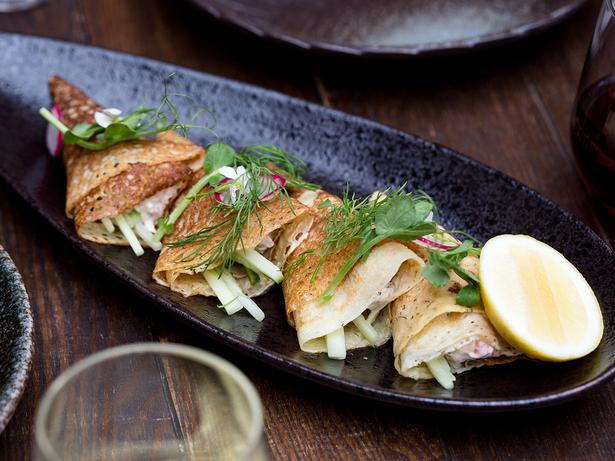 You'd have to order a lot more to get stuffed here and I wonder why she tried to talk us out of it, given our bill was already light from the one drink we'd shared between three of us over the course of the evening, for reasons already discussed.
The head chef has some good restaurants on his CV, and you can see he knows how to cook. A skewer of pork belly featured meat roasted past the point of resistance so it sort of slid into your mouth and dissolved over your taste buds, even better after being dredged in the spicy "Russian ketchup" that came with it.
READ: Are Espresso Martinis Still Cool?
That salmon was cured bright scarlet with beetroot and was a superb cold mouthful of familiar friends: sour cream, horseradish and rich, oily fish.
Beetroot pops up in a few places and it plays the part of fresh seasonality in a cuisine based on boiling, steaming, frying and fermenting. A scattering of walnuts tasted of-the-season too, the choice of freshly shelled over freshly decanted being one of the sure signs the kitchen cares about its ingredients.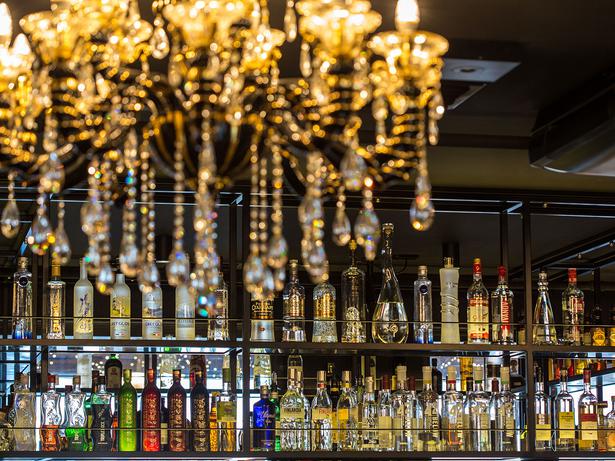 Despite it working with the salmon, sour cream wasn't quite enough to excite the duck-fat potatoes — I had to dip back into the Russian ketchup — but they were roasty and nice enough. Best of all were the dumplings — steamed pastry parcels like big ravioli stuffed with beef, pork and a very good kim chi. With a little dark spicy beef broth drizzled over them they were soft, savoury and delicious — we took two each and wish we'd ordered more.
We took a sour cream mousse to finish, which worked very well with a black Russian jelly and caramelised walnuts on the side. But for something that sounded so delicious, the brown sugar pavlova was a bummer, all cream and crunch with none of that soft meringue that makes pav so special — plus you know that moment during dessert when you realise you are eating 100 per cent sugar?
That feeling is enhanced with brown sugar, because it crumbles down and sticks in your molars like you're eating it straight from the jar.
At least it wasn't flammable. Vodka Room has a few too many kinks for me to want to eat there again. The owners want it both ways; right now I'm not sure either is working well.
Share this: