Review: Bedford Soda & Liquor, Ponsonby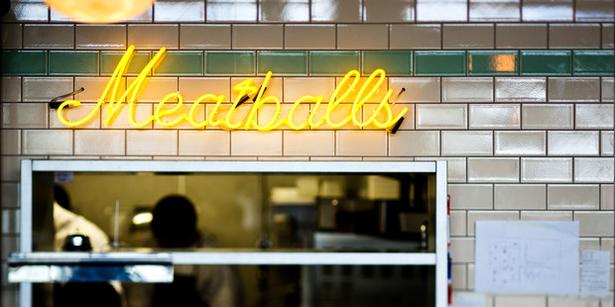 Wednesday Jan. 22, 2014
Address: Ponsonby Central, 136 Ponsonby Rd, Ponsonby
Phone: (09) 378 7362
Cuisine: Meatballs
From the menu: Beef meatballs $12 (for three), parmesan and tomato sauces $3 each, polenta $4, pork meatball slider $5, vegetarian slider $5, asparagus $6, beetroot salad $6, fried Oreo $8
Drinks: Fully licensed
Rating: 7/10
Want to feel like a kid again? It may seem like strange advice but I recommend you make a beeline for the latest bar to open in Ponsonby Central, Bedford Soda & Liquor. You'll find yourself grinning like a kid and reliving that fun feeling you had if ever your parents decided to treat the whole family to a meal in a restaurant.
Yes, Bedford Soda & Liquor is a bar first and foremost, with an extensive and very snazzy drinks menu packed full of American and retro favourites. Think juleps and sippers, shakes and floats, all laden with liquor, of course, plus a fabulous line-up of iced teas and fruit sodas if you're off the booze. It's what they're doing in the kitchen, however, that makes them worth considering as a dinner option. Meatballs. That's what they do, that's all they do.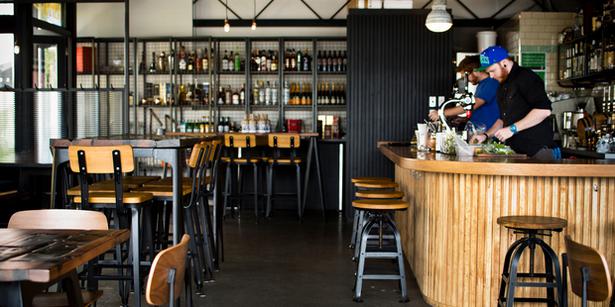 We saw the craze for meatballs begin to take hold last year and I expect we'll see more of them on menus around town this year. At Bedford, the offering is uncomplicated and presented on a menu that is printed on an old school pad, complete with gridlines; it's even laminated so it throws you straight back to Standard Four!
Ordering is fun and done with a felt-tip pen, which you use to mark the options to let the kitchen know if you want your meatballs served on their own or on mash, polenta, spaghetti, risotto - or maybe you'd like them in sliders, or on bigger sliders called subs, with sauces or without; with a salad or fries.
There are just five choices for the meatballs - chicken, beef, pork, vegetarian and a daily special - but the combos seem endless by the time you've finished your science project and tried your best not to smudge the ink.
All this could feel like a gimmick but when the food arrives you sit up straight and take note; the pork is free-range and the combination of juicy meat with smoked paprika and fennel served on a soft slider with gravy is a great start.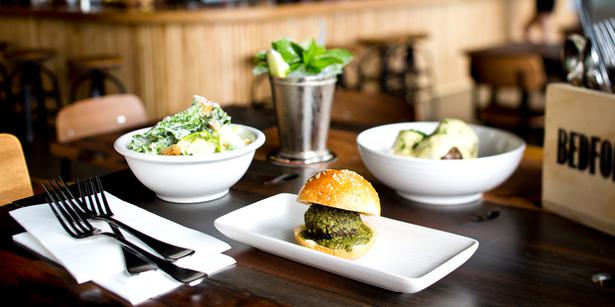 Beef meatballs, on our chosen base of creamy polenta, come smothered in a decently made rich tomato sauce and a silky smooth bechamel made with parmesan cheese and, as our waiter points out, all the sauces are gluten-free, as are the meatballs.
A plate of asparagus, the "seasonal" daily vege, is perfectly adequate and a beetroot salad is generous with the dabs of soft goat's cheese and wonderfully tight cherry tomatoes, which explode with the taste of summer in our mouths. The most surprising of all the meatballs is left until last - a perfectly formed single vegetarian "meatball" in a slider.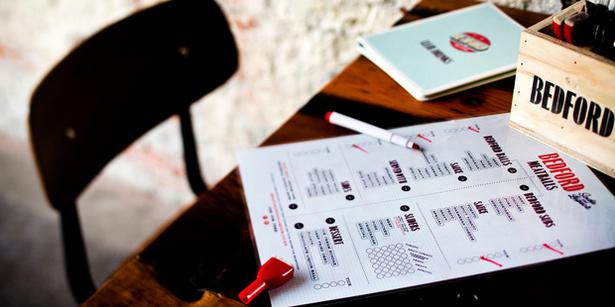 Inquiring, I was told that the vegeball was a mix of chickpeas, lentils, cottage cheese and spices. It was soft and flavourful and teaming it up with a pesto, so fresh the basil screamed its flavour, was a match made in heaven.
Drinks seem to take a while from ordering to delivery at Bedford but they're worth the wait, believe me. Between bites, I'd taken sips from a silver tumbler of Big Apple Julep which had arrived frosted and crammed full of fresh mint, refreshing in every way.
I was fully satisfied after my meatball dinner but like a big kid I had to go and ruin it all. It was there, winking at me from the menu - a deep-fried oreo. It was as ghastly as it sounds. The only time I ever eat America's equivalent of our cameo cream tends to be out of desperation from a hotel minibar
If the cameo cream is the gentle lady of the biscuit world, the Oreos is the rebellious teenager, so full-on with the chocolate and salt they're an assault on the taste buds. Deep-frying doesn't make them any better, nor does serving them with icecream. Two spoonfuls were enough to tell me that. It was a step too far into America-land for me.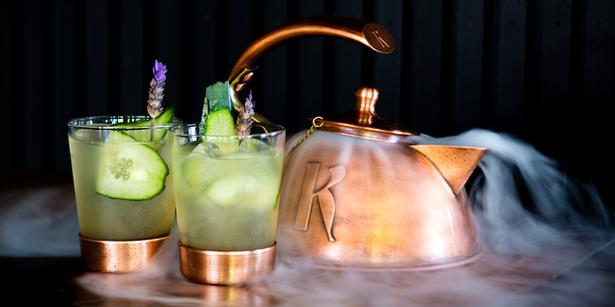 For a place named after one of the hippest streets in one of the coolest neighbourhoods in New York City - Bedford St in Williamsburg - Bedford Soda & Liquor is delightfully relaxed, approachable, and much less intimidating than you might think for a bar in Ponsonby. As a dining option, this new kid on the block does a great job if you like meatballs and what kid doesn't like meatballs, right?
Share this:
More Food & Drink / Dining Out