Review: Cafe Viet, Grey Lynn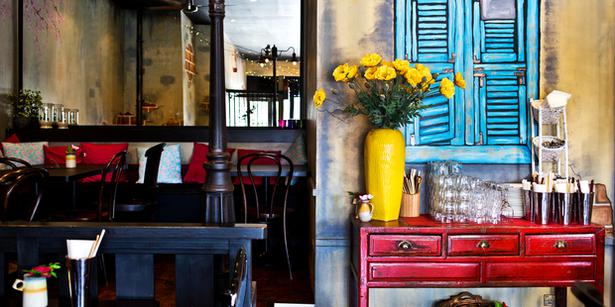 Wednesday March 12, 2014
Address: 2 Surrey Cres, Grey Lynn
Ph: (09) 378 8738, cafeviet.co.nz.
Cuisine: Vietnamese
From the menu: Rice paper rolls $10, Spring rolls $10, Mini rice cakes $10, Lemongrass chicken $19, Pork hotpot $22, Rice flour crepe $17, Pho Bo $15, Summer in a jar $10, Banana doughnuts $10
Drinks: Fully licensed
Rating: 7.5/10 
Travel can ruin your life. As well as the inevitable expansion of your horizon, you can, on returning home, find yourself forever chasing the flavours of the cuisine you've left behind.
"I've come back from Vietnam and I miss the food so, so much," my friend wailed down the phone. "It was better than anything I've ever discovered, anywhere in the world." Well, that's a big call and, get a grip, was what was going through my mind, but in sympathy I arranged for us to venture to a small neighbourhood Vietnamese restaurant I'd been hearing great things about - Cafe Viet in Grey Lynn.
When I think of travelling and eating my way through the enchanting and enduring country that is Vietnam, it's with fond memories of beef broth noodle soups, rice flour pancakes and clay pots full of mouth-watering concoctions.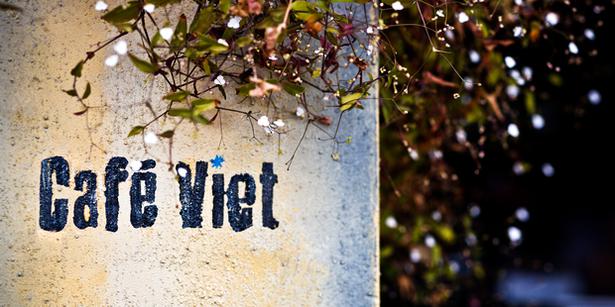 There's also the lingering influence the French left behind in banh mi - crusty baguettes crammed full of pate, sliced pork and pungent coriander, splashed with chilli and fish sauce - and roadside carts selling cooling silky creme caramel.
I was nervous as to how this simple and delicious cuisine might translate, especially to my dining companion, so recently back from his trip, to a Grey Lynn corner.
Cafe Viet is owned and operated by chef Joni Hoang, who hails from Saigon, and husband Darryn, who looks after the front of house. When we arrive I breathe a little sigh of relief that at last it looks as though this problematic site is working - it's bustling with locals and it's a weeknight.
The menu is crammed full of Vietnamese favourites and we don't even pretend to show restraint in ordering. Cute little mini rice flour cakes are too easy to pop whole into our hungry mouths and the mix of a soft, just-cooked rice flour batter, sweet prawns, spring onions and mung beans starts us on a feast of texture, shooting flavours and the reminder of just how much Vietnamese cuisine relies on the "fresh is best" rule.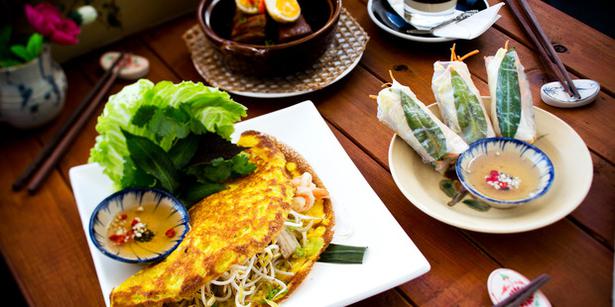 Prawn and pork rice paper rolls sing with mint and a plate of fried spring rolls, Cafe Viet's specialty, are marvellous, too. We dip and splash the various sauces and love the high, potent heat of birdseye chillies.
Long-simmered beef bones give Hoang's pho bo - beef noodle soup - the depth this clear and hearty broth is famous for and, had it come with more fresh herbs, it would have been perfect.
I can never resist ordering a caramelised pork hotpot and this one is magnificent; large soft pieces of pork belly sink into the glistening sweet, peppery sauce, topped with a hardboiled egg (free range, we note from the menu) and plenty of crunch from a handful of bean sprouts.
Rice, the everyday carb in Vietnam, soaks up the juices. Grilled lemongrass chicken is a go-to dish for me in Vietnam but back home, the version rarely measures up. At Cafe Viet it does.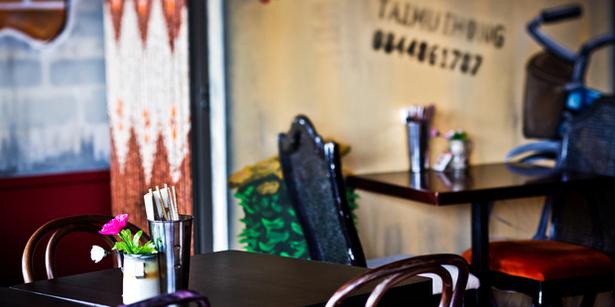 Chicken thighs are smothered in a lemongrass-based paste, grilled, then sliced and served with a cold rice noodle and herb salad, showered in crushed peanuts. The sweet-citrusy flavours dance around my mouth and I add to the party with more nuoc mam for salt and heat.
The kitchen at Cafe Viet does a South Vietnamese tradition proud too - the golden folded rice flour crepe is bulging with a filling of prawns, slices of braised pork, sprouts and fresh herbs and when we wrap small portions in iceberg lettuce leaves, adding more coriander and mint, every mouthful is an exciting mix of crunch, softness and blasts of flavour. Writing this, I'm urgent to return to that great country.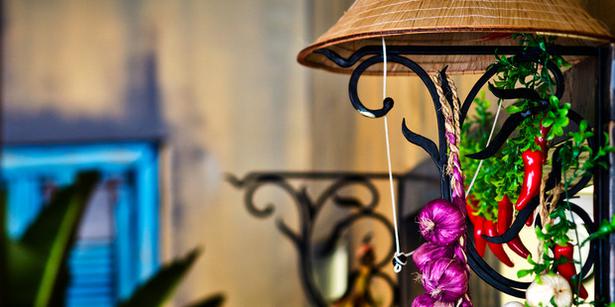 The sweets at Cafe Viet deviate from tradition and our summer-in-a-jar - sago, coconut cream and berries - and banana and coconut doughnuts, though both perfectly satisfactory, make me hope a small cart serving Vietnamese-style creme caramels might roll around the corner.
But hey, we're in Grey Lynn and that's what travelling is for - to encourage us to dream and want and imagine - so meantime I'll settle easily for dining at Cafe Viet, which is doing an outstanding job of offering authentic Vietnamese food much closer to home.
Share this:
More Food & Drink / Dining Out