Review: Golden Dawn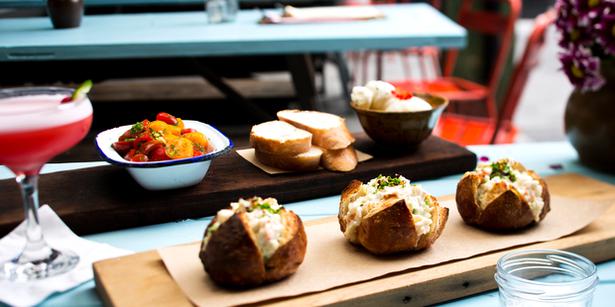 Thursday Feb. 20, 2014
Address:
 Corner Richmond & Ponsonby Rds, Ponsonby
Ph:
 (09) 376 9929
goldendawn.co.nz
Cuisine:
 Casual, shared plates
From the menu:
 Moroccan chickpeas $5, Burrata $14, Sloppy mushroom joe $16, Prawn buns $14, Lentil balls $13, Prune & brandy truffles $9.50
Drinks:
 Fully licensed - stunning cocktails
Rating:
 8/10
Backyard fun with a bunch of fashionistas. Sounds like an oxymoron, I know, and could be your worst nightmare, but the scene at this corner bar in Ponsonby is so relaxed and friendly that you'd have to try hard to feel intimidated.
We arrive at Golden Dawn, having passed the first test by working out how to actually get into the back garden bar, and sit at the end of one of the large outdoor tables. The men at the other end offer to swap with us if the sun gets too bothersome. How sweet.
Then our waiter acts as though we are the only people he truly cares about, despite the fact he has a bar full of patrons. How nice. Then to top it off, when the food begins to arrive, we realise this bar serves food that is beyond, way beyond, mere "bar snacks". Brilliant.
Chef Beckie Pilley is a genius. Her menu, as casual and informal as it is, blasts around the world, borrowing flavours and ingredients from the Middle East, Mexico, Mediterranean and more, in dishes that are inventive and exciting.
Her Moroccan spiced chickpeas turn a plain food into something spectacularly good - and I don't just mean because they're deep-fried and crunchy. The flavour is tremendous with spikes of cumin and turmeric and we nibble away happily.
Then, from the ancient world of North Africa, we're thrown into fresher, younger flavours with a plateful of summer; heirloom tomatoes, sprigs of parsley, a lick of olive oil and a knotted, bulging ball of burrata, bursting with milky freshness, dressed with a grind of fresh black pepper and a sprinkle of finely diced chilli. Sticky sourdough is on hand to mop up the juices.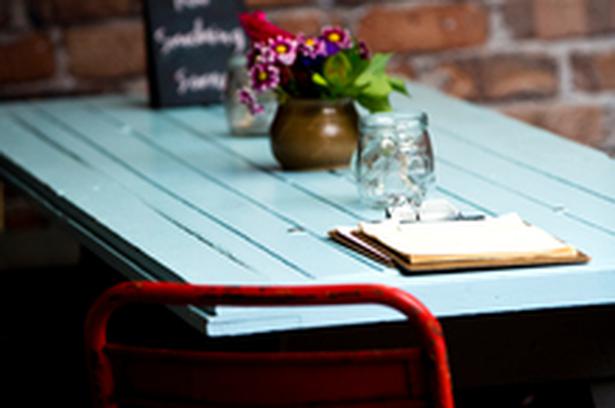 If you're going to offer a simple dish, it is imperative that each element is stunning and of the best quality you can find, and this dish epitomises that rule of thumb.
Another good idea is to avoid repetition on a menu and at Golden Dawn, though quite a few of the dishes involve bread, what they use is of such insanely good quality and so varied that you never get bored with it.
The sloppy mushroom joe comes on a salty pretzel roll, the prawns come in cute buns criss-crossed like a jacket potato, the pulled pork on a longer roll and the burrata, as I mentioned, comes with authentic sourdough, beautifully tangy and moist. And those are just the ones we tried.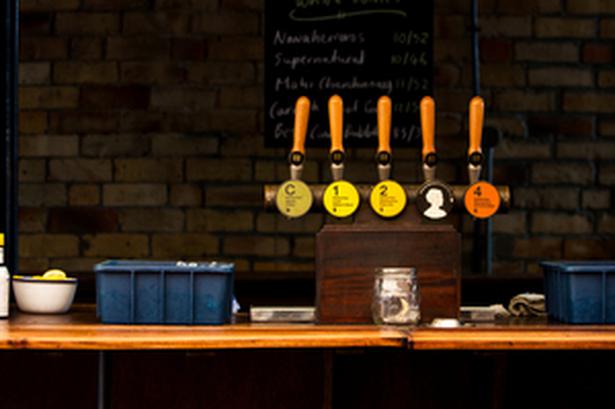 Not only that, someone has thought about it. The sloppy joe, with its gooey mixed mushroom ragout, looks like a nightmare to eat but the kitchen has cut it into sections, and the bun is so soft that as you sink your teeth easily into it, the deliciously rich filling doesn't get pushed out the sides. The hit of rock salt from the pretzel bun is a fitting bonus.
The buns encasing prawns mixed with Japanese mayonnaise, preserved lemons and chilli flakes mean you have one of the best shrimp cocktails you've ever had, handily encased for ease of scoffing. Perfect.
But it's not all bread. Lentils are bound into balls with chunks of sweet pumpkin and ricotta then fried and served with a sauce packed full of citrus and herbs, and if you've ever thought lentils were dry and boring, change your mind now. Light, crunchy and drenched in a herbaceous dressing, these legumes are lively beyond belief.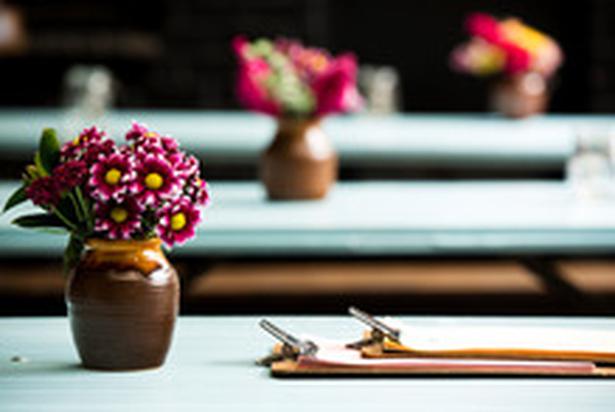 Potato "krokety" come with a smashed pea dish packed full of mint and feta, enriched with chilli mayo, and check the blackboard for the daily stew. That's the thing with Pilley's menu: it's a menu at a bar, but brilliantly not a bar menu.
The food at Golden Dawn doesn't play second fiddle to the beverage department, even though the cocktails, with gorgeous names like "Remember the Thyme" and "Fleeting Glimpse", are absolutely outstanding.
Dusk arrives in the backyard and the festival lights glow in all their primary-coloured glory. The DJ plays, the crowds come and go, the cocktails flow, and so does the feeling that we are part of a community.
We finish with a sweet treat of prune and brandy truffles, offer our table to a group standing close by, and drift out on to the street feeling replete and lucky to have such a friendly meeting place in our midst.
Share this:
More Food & Drink / Dining Out