Review: Queenies, Freemans Bay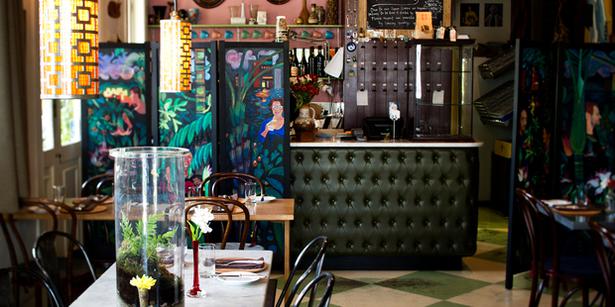 Wednesday Jan. 29, 2014
Address:
 Cnr Cascade & Middle Sts, Freemans Bay
Phone:
 (09) 378 8977
queenies.co.nz
Cuisine:
 Casual fare
From the menu:
 Musabaha board to share $25, Shredded duck & baby beet salad $18, Free range chicken with figs and honey $29, Lebanese lamb rump on farro $32, Rhubarb & raspberry Eton mess $15
Drinks:
 Fully licensed
Rating:
 7/10
Neighbourhood dining: it just has the most comforting ring to it, don't you think?
You imagine a short stroll from home, or at least a short drive with easy parking at the other end, to "your little local" where you are greeted warmly by someone who remembers who you are and asks about the holiday/kids/pets/job/latest life drama from when you left off last time you frequented the humble establishment.
If that is your fantasy, dining at Queenies is likely to meet your needs.
During the day, this is one of the prettiest cafes around. With its ivy-covered outer walls, purpose-built and carefully positioned on a tiny corner site, its colourful assortment of outdoor seating and quirkily fantastic interior design, all adds up to Queenies being one of a kind.
Late last year they added evening dining to the mix and as we approached the building, in the magical hour when the day is giving way to night, it looked as though they'd settled in nicely to their extended routine with a good number of tables already occupied.
Inside, the differentiation between the daytime cafe and restaurant experience was minimal and I did wonder if tablecloths, aproned staff or glassware on the tables might be needed to create an experience different from breakfast or lunch.
The evening menu, however, is distinct and a standout. Menus can often be multi-paged and still leave you struggling to find anything that looks appealing enough - or they can be brief but so well-crafted that the challenge is deciding on just one or two dishes when all of them sound so temptingly delicious.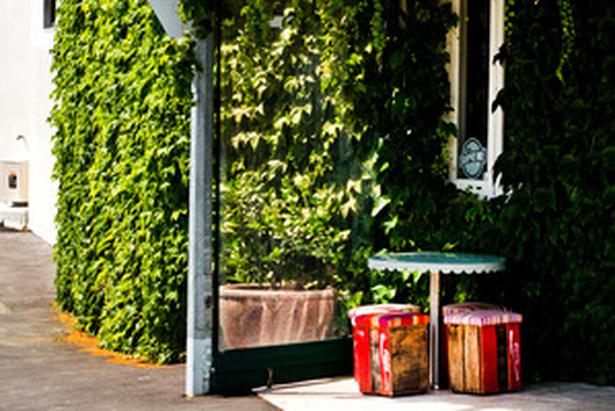 The menu devised by the chef and co-owner of Queenies, Angus McLean, falls into the latter category. Duck is paired with plums, ceviche is given the Mexican treatment and served with red pepper salsa, chicken is free-range, of course, and takes advantage of fresh seasonal figs - all of it sounded so approachable, so satisfying.
The generosity began with warm house-made rolls (a lovely surprise), and a musabaha board of pickled vegetables, fresh radish, fried haloumi and braised chickpeas that were tender and lemony, and some of the best I've eaten.
Another starter, the duck salad, had plenty of dark meat strewn through a salad of watercress, plums and beets. It was a true example of a chef working with the seasons.
But there were niggles, too.
To serve such a minuscule amount of butter with the bread rolls was lunacy; the salads were overdressed or over-tossed or both, so they were mushy and lost some finesse; the toasted pide bread could have been better. All easily fixed.
McLean's experience working at The Providores in London with Peter Gordon, and his stint with Yotam Ottolenghi, means he has a knack for combining world flavours.
My chicken leg, the meat dark and moist, had tones of the Mediterranean with a combination of delicate fresh figs, warmed through, and a simple honey and onion reduction.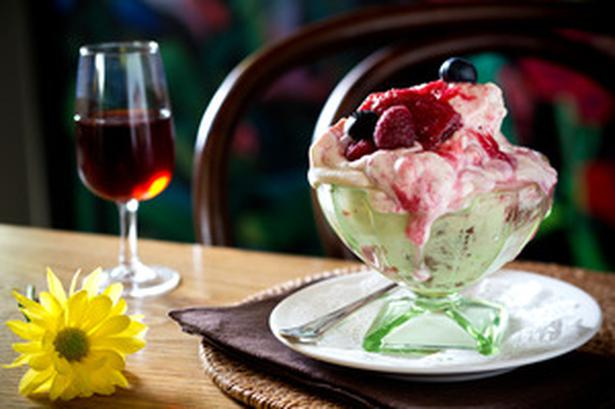 The Lebanese-style lamb rump was boldly seasoned with Middle Eastern spices and the thick slices of tender lamb combined with cucumber, tomato, chard, grains of nutty farro and a piquant yoghurt dressing was simply gorgeous. Great to see so many of the ingredients listed as organic, too.
An Eton mess finished us off.
Disguised prettily in its cut-glass dish, sitting on a doily, it was no mere slip of a thing; clouds of soft whipped cream folded with poached rhubarb, plums, raspberries and chalky clumps of meringue melded in sweet mouthfuls.
It was so irresistible we greedily spooned up every last bit, despite being replete long before it had even arrived.
As we left, I glanced back at the cute little building and it occurred to me that evenings at Queenies are perfectly pleasant but they might need revving up. This may seem like a ridiculous thing to suggest for a neighbourhood dining option, but it's true. The food is great and the staff cheerful, but it's missing that "bustle factor" even though its evenings are well-patronised.
It may be that after the long fight to get the doors open, in the face of narrow-minded neighbours, they need to get their mojo back. To which I say, do it - let's get this party started! Because dining at Queenies for an evening is a true treasure.
Share this:
More Food & Drink / Dining Out