Sidart's Special Birthday Plans
Chefs Sid Sahrawat and Giulio Sturla will join forces for one night only to celebrate Sidart's 8th birthday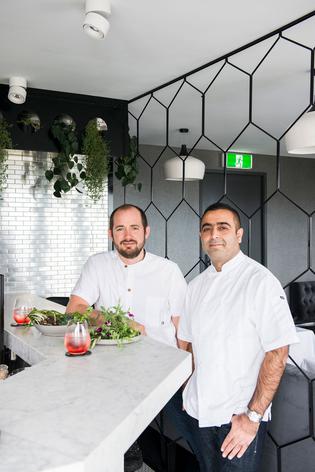 When Sid Sahrawat invites fellow top chef Giulio Sturla into his kitchen for a one-night-only dining event in September, spare a thought for the poor person in charge of the menus.
After all, the ingredients that will create the gastronomic experience will be plucked from the ground at the very last minute, setting a hasty deadline on the printers.
Sid will forage in Auckland and Giulio in Christchurch, where he owns Roots Restaurant in Lyttelton, to hunt for the best produce for "North to South at Sidart" — a celebration of the award-winning establishment's eighth birthday.
"We wanted to mark this special anniversary for Sidart by inviting into our kitchen a chef who is doing special things with New Zealand produce. What Giulio does, his creativity and respect for food is truly unique," Sid says.
"From garden to table, Giulio and I will be taking diners on a culinary journey of taste and flavour, highlighting the best produce we've found in our very own cities," he says.
The chefs will plate up six amuses and six courses (three from each), served alongside a glass of champagne, with an additional wine pairing available.
The collaboration should run smoothly for the old buddies. Chilean-born Giulio first met Sid in 2010 when dining at Sidart, after arriving here from Spain, where he worked at world-renowned restaurant Mugaritz.
"Sid's inventive, seasonal flavour combinations and visual compositions appealed to my personal ethos. I believe food has a story to tell, and every single ingredient has a meaning, a message and a purpose for being on a plate," Giulio says.
"Both Sid and I create food with respect to nature; this is why I am looking forward to collaborating with the team at Sidart and excited to bring the best of South Island produce to Auckland."
 To win tickets to the dinner go here.
• Sidart, 283 Ponsonby Rd, Ponsonby, Thursday September 14. Tickets, $180 pp. Wine matching is an additional $90pp. Click here to book online with Restaurant Hub. 
Share this: