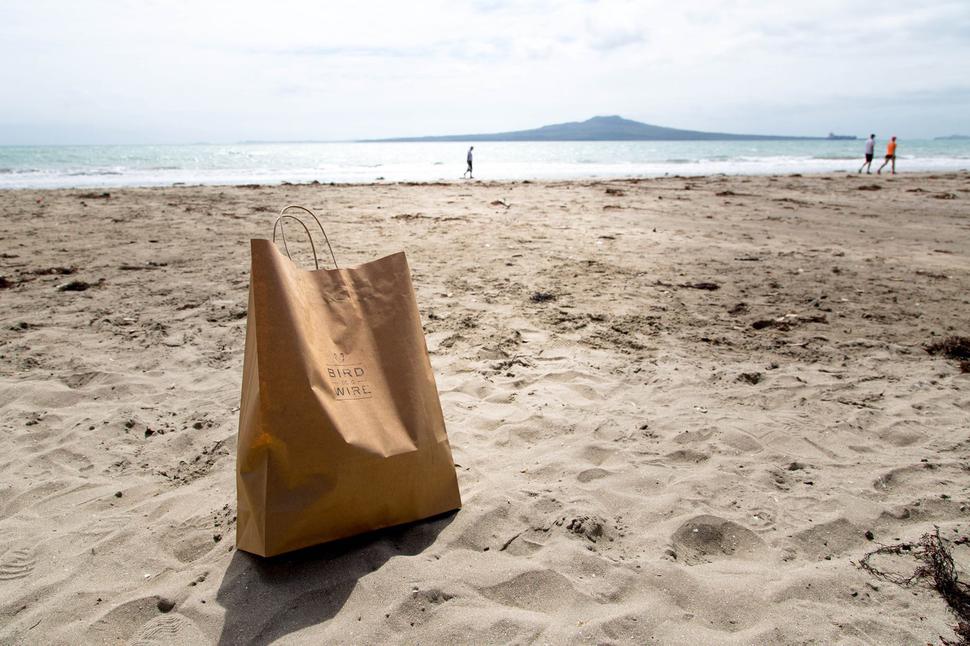 The Best Summer Takeout
Can't be bothered cooking? Be inspired by our takeaway favourites
Monday Jan. 11, 2016
Renkon
305 Parnell Rd
Renkon is quick and healthy. The Anzac Ave, Takapuna, store is also handy to home. I like the salmon or tofu miso dare on rice. — Janetta Mackay, beauty editor.
@Bangkok
438 New North Rd, Kingsland
Although it's a bit far for me to travel, I always think about the chicken cashew stir-fry from @Bangkok in Kingsland when I can't be bothered cooking. There's enough vegetables included to feel vaguely healthy and it's a steal at $11.50. — Jessica Beresford, digital content producer.
Dragonfired
Little Oneroa Beach, Waiheke Island
On a balmy evening after a day on the beach, nothing beats Dragonfired Artisan Woodfired Food, just a few steps from Little Oneroa Beach on Waiheke Island.  Choose a pizza or Mexican bread pockets, and then add  from the array of fresh ingredients, or go for  the organic polenta plate made with gluten-free cornmeal. This is served with seasonal greens, olives, artichokes, feta cheese, capers and salsa. — Amanda Linnell, managing editor
FishSmith
200 Jervois Rd, Herne Bay
The freshest and best takeaways in Auckland in my opinion. My new favourite thing to do on a Sunday is to park outside the fish and chip shop and go for a big walk down around by the Harbour Bridge and loop back up, with the treat of fish tacos and crumbed haloumi waiting for me at the other end. — Rosie Kelway, writer
Takapuna Beach Cafe
22 The Promenade, Takapuna
I love taking a soccer ball to Takapuna beach and treating the kids to ice-cream from the Takapuna Beach Cafe afterwards (the coconut is a favourite). I wish they would open in Pt Chev so we don't have to drive over the beach! My family lives on tacos in the summer so if we're feeling lazy we'll grab a chook from Bird on a Wire, pick some sweetcorn, chilli and coriander from the garden and bring out the old tacos press. - Rebecca Wadey, wellbeing editor
FishSmith
200 Jervois Rd, Herne Bay
The Spiced Fish tacos and chips; two decent sized tacos with chips on the side is perfect with a beer or a gin and tonic over summer. Even better at the beach down the road. - Dan Ahwa, fashion editor
Stingray Matts
Wood St, Mangawhai Heads, Warkworth
Stingray Matts in Mangawhai. I don't very often do takeaways, but after a long, hot day on the beach, wake boarding and swimming, a pile of hot chips and a steak burger hits the spot perfectly. Eaten on the Mangawhai Estuary with a view unequalled. — Angela Casley, recipe editor
Wok'n Noodle
61 Normanby Rd, Mount Eden
Wok'n Noodle has been my go-to take out for as long as I can remember. We must have been Lee's best customers just  after he first opened his first Wok'n Noodle bar in Mt Eden. Anything I get I know will be a hit, but my favourites would have to be the Pad Thai and Rama Rama Song. — Lucy Casley, digital and design assistant
Bird on a Wire
234 Ponsonby Rd, Ponsonby
The  chicken feeds from Bird on a Wire are always fantastic for a healthy alternative to takeaways. And there's Fatima's next door, if I change my mind and want something a little bit more indulgent (hello potato koftas...). —  Zoe Walker, associate editor
Moto Sushi Bar
305 Parnell Rd
Quick, easy and super close to my house, it's a semi-healthy alternative to well, wine. The fresh,  salty edamame and vegetable rolls are just divine. — Anna Lee, editorial assistant
Burger Masters
84 Hinemoa St, Birkenhead
The bacon-and-avocado burger from Burger Masters in Birkenhead. With its generous juicy beef patty, tomato relish and crispy honey-cured bacon, it's big enough for two, (but so good I can definitely eat a whole one). Great for a lazy summer eve, as it's within walking distance from my house. — Rebecca Barry-Hill, writer
Share this:
More Food & Drink / Dining Out