Restaurant Review: The Kimchi Project, Lorne St
Jesse Mulligan discovers Auckland's latest secret, Korean eatery The Kimchi Project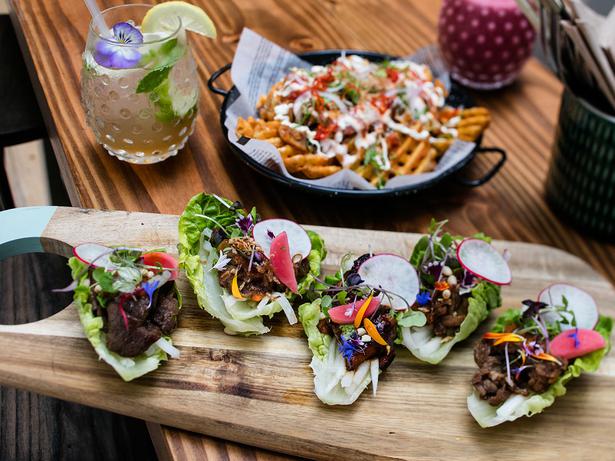 Wednesday Jan. 25, 2017
Cuisine: Modern Korean
Address: 20 Lorne St
Phone: (09) 302 4002
Bookings accepted
Drinks: Fully licensed
From the menu: Fries $16, soft shell crab bun $12, beef tartare $22, spicy sweet chilli chicken $26.50, ssam $25, tiramisu $13.50
Rating: 7.5/10

Kimchi is everywhere in 2017 — providing the crunch in burgers, the spice in mayo and the acidic bite in tacos. It has the dual appeal of both tasting good and being fermented — the latter giving it some claims as a health food, though nobody can say with certainty whether it benefits the body in a meaningful way.
What science knows so far is that the human body is dependent on the 1-2kg of foreign bacteria we have working their mystical processes inside us. Our bodies have up to 10 times as many microbial cells as human cells, and we know that the daily performance of these multiple organisms affects not just our gut health but also our mental health.
And we intuitively presume that eating food rich in good bacteria will support and replenish these microbial flatmates, despite there not yet being any scientific evidence yet that this is true. So by all means keep eating sauerkraut, but take it with a grain of salt.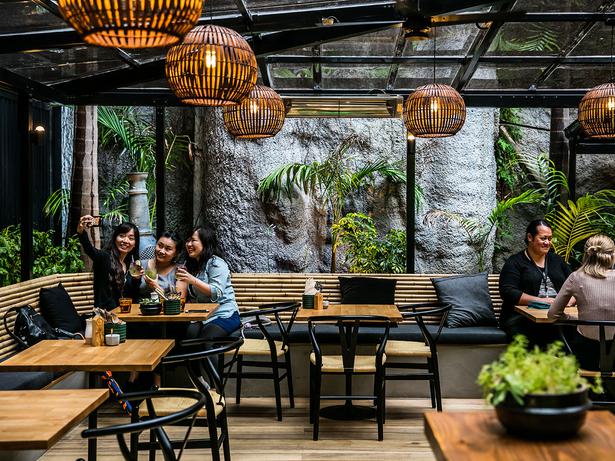 The kimchi at The Kimchi Project tastes as it should — not as sharp and inky as the stuff I make at home, but fermented long enough that the lactic bacteria has imparted a mild acidity to the cabbage. Perhaps they should offer an extra-aged version, such as you sometimes get with cheese or steak. In any case, that will have to come in the future, because the place has been open mere weeks.
It's rare to walk into a space and get a real surprise. That's what happened here, where we were greeted at the counter of a narrow cafe on Lorne St then led through to a truly fantastic back courtyard. As you sit with only a glass ceiling between you and blue sky you feel you've stumbled upon the city's latest secret.
Then you find out they have craft beer on tap, and things really get good. There's nothing better with cold hoppy beer than spicy fried food, and that sentence is also true if you say it the other way around. I was two swallows into a fresh pilsner when I started craving the fries, and I'm pleased to say they were as good as they sounded on the menu. You should definitely order them unless your religion forbids you from eating pork or carbohydrates.
The fries are waffle cut, that honeycomb surface both maximising the fryable area and optimising the adhesion of the sauces and toppings. In this case these included streaky bacon, pan-fried kimchi and chilli-infused mayonnaise. I wanted more of them for $16, but the dish was otherwise perfectly conceived.
Steak tartare was more missable: still freezer cold, and cut into strips dotted with white fat, it was served with a fruit salsa. Sharp works well with raw beef, but sweet throws off the balance and it left me wishing they'd tinkered a little less aggressively with the winning formula.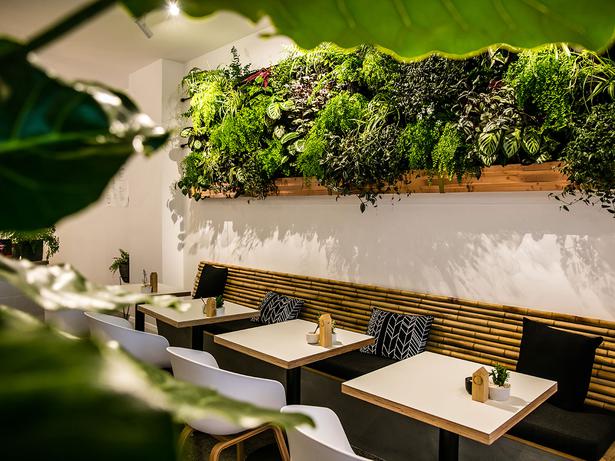 But the spicy sweet chilli chicken is very good. It sounded a bit, you know, common, but the waitress did a good job of talking it up and I'm so glad we ordered it: ultra-moist pieces of chook, deep fried to a crunch and served with heaps of that chilli sauce and big dollops of mayo.
Again, it was very beer-friendly food and, as a bonus, the menu had misprinted the glass sizes, meaning I had 125ml more pilsner than I'd been promised. (I know, it's very Hamilton of me to boast about an overpour, but I wanted to mention this for their sake too — I'd hate for them to be losing money on their taps because somebody ordered the wrong glasses.)
We ordered something called the ssam, which had very little description on the menu but turned out to be something of a signature dish: various meats, cooked and spiced to perfection then served in cos lettuce cups. There were three meats and five lettuce cups, which offended me on a mathematical level but not enough to put me off recommending that you order some when you visit.
So the lock in the toilets didn't work, the eftpos was down, we had one drinks order forgotten and our jar of cutlery was missing some important pieces. Hopefully they'll nail this stuff soon, because it's a lovely restaurant in a part of town that could do with more lovely restaurants.
Share this:

More Food & Drink / Dining Out