Where to Eat: The Kitchen by Mr Toms
Ponsonby's Mr Toms is expanding its food offering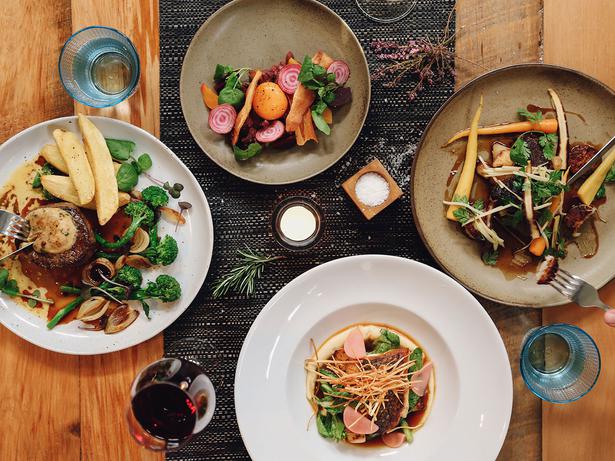 Friday Aug. 19, 2016
Since it opened in November, Mr Toms has become Mr Popularity, judging by its bustling atmosphere most weekends. Now the bar is focusing on its a la carte food offering, launching The Kitchen by Mr Toms, a modern bistro taking up its 40-seater space downstairs.
Although it won't be the only bistro on the strip, co-owner James Ace says it's time to give their head chef Tom Williamson the best opportunity to flex his culinary skills. That's good news for those who remember Tom's previous role at United Kitchen, the slick bistro that once took up the bar's Anglesea St corner.
While Mr Toms will continue to cater to casual get-togethers with their signature cocktails, pizzas and sharing plates, downstairs will be "like stepping into a whole different occasion," James says. Think pumpkin and amaretti cannelloni, eye fillet with smoked bone-marrow butter and triple-cooked chips, and salted caramel mousse with honeycomb and orange, dishes that will change by season and whim.
The Kitchen will be open Tuesdays to Saturdays for dinner, and will take bookings for lunch on request. Diners will be greeted by the chef and his team as they arrive through the restaurant's Anglesea entrance and to a restful room, with timber furniture, nautical colours and plenty of greenery.
"This is what we're good at and what we execute well," says James. "We have the perfect little space, a unique entrance and some knock-out dishes."
• The Kitchen by Mr Toms, corner of Anglesea St and Ponsonby Rd, entrance on Anglesea. Ph (09) 360 9138.
Share this:
More Food & Drink / Dining Out