SPONSORED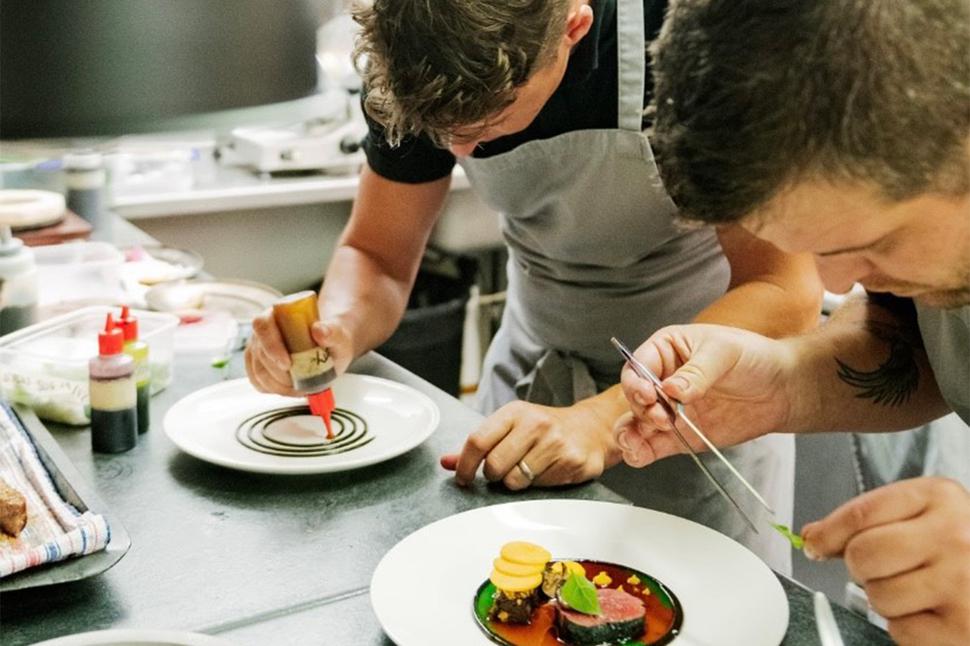 The Recipes That Made Me: Paul Patterson Talks To Paris Butter's Zennon Wijlens
From the hustle of hospitality to their fiery passion for good food, chef Paul Patterson serves up candid conversations with figures from the American Express Local Dining Collection restaurants
Thursday June 24, 2021

Being part of the local hospo groove again has fueled many conversations with my friends and peers in the industry. I opened Va Bene last month, and recently I've been catching up with some key figures in the New Zealand dining scene to reflect on our craft, careers and the challenges of hospitality.
A pivotal figure in my career was chef Nick Honeyman; a solid human and one of my closest friends, he's really calm and gives you the push in the right direction. Nick mentored me when I was a young chef (I was still a bit of a menace then) and he is someone I will always look up to. He changed the way I behaved and cooked in the kitchen. He also changed my life; sending me to France with no choice — he said I had to go because he couldn't make it — which for me was huge. And then I pretty much never left, so I owe him a lot.
This is why I always go to his restaurants Paris Butter in New Zealand and Le Petit Leon in France to see what he's up to and catch up over a few drinks and a solid meal. Zennon Wijlens is Nick's head chef at Paris Butter and, though he is a pretty quiet guy, Zen has a good presence about him in the restaurant whenever I've been there, so I decided to get to know him a bit more and find out about his approach to the kitchen and whether he feels the same way about Nick.
What is your favourite food to cook?
I like cooking anything, the main thing is that it is delicious. Delicious is the most common word used in our kitchen. At home on my days off I love cooking comfort food for me and my fiancée; a classic roast chicken is always a winner in my book.
If you had to cook one dish to represent yourself what would it be?
All of the dishes currently on the Paris Butter menu represent me in some way, shape or form. With my role at Paris Butter, I have the full trust of Nick to change dishes as I see fit. We do Test Kitchen Tuesday, which is always fun as a massive creative outlet. We also do projects on a Saturday night where everyone on the team comes up with a dish for the night. I'm particularly proud of our dry-aged duck breast which has become a bit of a signature at Paris Butter.
What is the one country you would love to cook in for one year?
Spain or Japan, because of their beautiful cultures and simple yet complex food.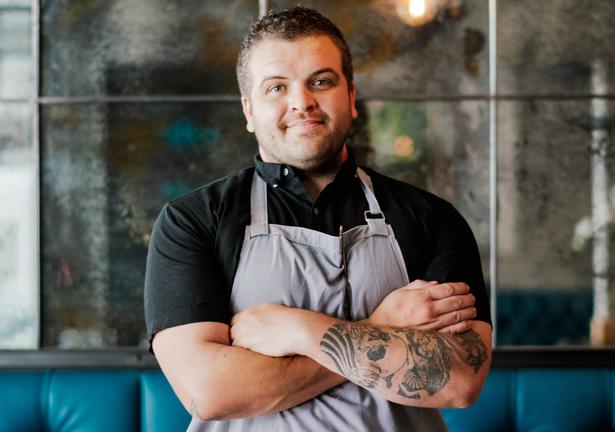 Chef Zennon Wijlens. Photo / Jarod Donkin.

What is your last supper meal and drink?

The tasting menu at Eleven Madison Park with pairing.

What's the best meal you have ever had, and how long did you make yourself crazy trying to recreate it?

I can't narrow it down to one. The top three are Eleven Madison Park, the duck, Tim Raue, the wasabi langoustine, and White Rabbit, the smoked cabbage. I'm always looking for ways to recreate the flavours of these amazing and iconic dishes.

Where did you start in the kitchen and where is the best place it has taken you?

I started washing dishes in a kitchen in Titirangi, it's taken me all over the world, including dining at 34 of the World's 50 Best Restaurants.

What's your favourite kitchen yarn?

When the kitchen team talk about cookbooks they've read or restaurants they've been to and want to try - their passion for the industry gets me super excited!

Who is someone you love having in the kitchen?

Alex, our current kitchen hand. He's on the autistic spectrum and we love having him as part of the team, he's the most polite, unfiltered person you'll ever meet!

What is your biggest day-to-day challenge in the kitchen?

People, making sure the team are all in the right headspace and ready to go for another amazing service. We go to Crossfit once a week together as a team, which not only keeps us healthy but builds us up together as a team. Every night we do a full staff briefing so everyone is on the same page. We also work together on development plans to help the team progress, whether it be within the Paris Butter team or something they want to do elsewhere.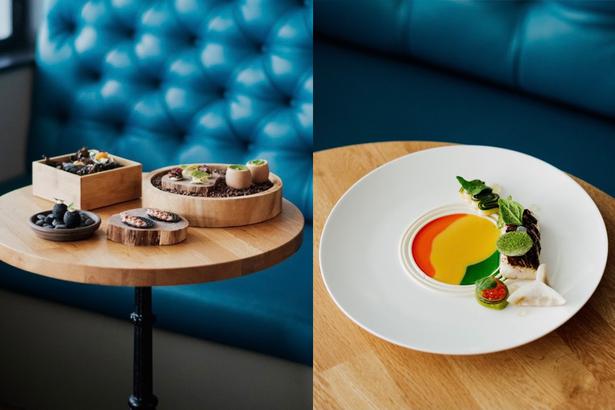 Besides your passion for food, what makes you want to come in to do a service every day?
Our amazing team and the ability to blow people's minds when they try our experience. Connecting with the locals and dealing with our amazing suppliers on a day to day basis. It's so awesome to see regular customers coming back and enjoying the experience every time.
How do you keep yourself sane in between the long hours?
Knowing that we have an amazing team that is fully committed, and that I have my wonderful fiancee that has everything held down at home.
What is the next big thing to come out of the kitchen at Paris Butter?
Hopefully once borders re-open we can start doing some exciting international collaborations. For us, collabs are hugely important, not only as a way of providing an amazing one-off experience for our guests, but also as a way for us to connect, learn and grow. Which I personally think is a super important thing in our industry.
So why Paris Butter for you?
When Nick and I first met we instantly gelled. He gives me the creative freedom and support to grow both in my career and as a person. Without him, I wouldn't be where I am today.
Head to Paris Butter with your Platinum Card to experience the American Express Dining Credit benefit — enjoying $150 back when you spend $150 or more twice per year, every year. Not a member? Sign up for an American Express Platinum Card at Amex.co.nz
Share this: