SPONSORED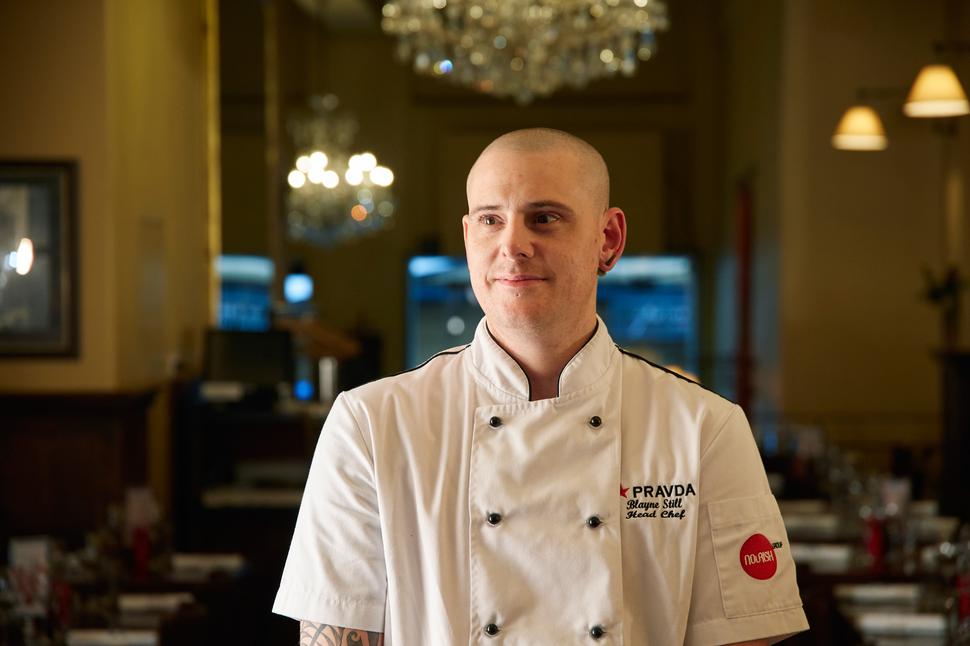 The Recipes That Made Me: Paul Patterson Talks To Pravda's Blayne Still
From the hustle of hospitality to their fiery passion for good food, chef Paul Patterson serves up candid conversations with figures from the American Express Local Dining Collection restaurants
Thursday July 8, 2021

Long-serving authorities of the restaurant industry inspire me (like Michael Meredith, who I interviewed last week) but so do my peers. Blayne Still is the head chef at Pravda, and I wanted to sit and have chat with him because we are of a similar age and he shares the same passion for food and fresh New Zealand produce as me — as do all the other hospitality people of spoken to in the last few weeks.
Pravda is famous for its steak; I love a steak house, and the capital city institution came highly recommended. Anywhere that can survive the hospitality industry for more than 20 years and still pump out exceptional food, as Pravda has done, is somewhere I'm keen to get amongst.
Luckily enough — and rare for two chefs — we both cleared some time in our diaries, and I headed down to Wellington, where I got to sit down over an amazing meal at Pravda and talk shop with Blayne.
Because you have been around so long do you have any advice for restaurant owners trying to get through the first year of business?
I think in your first year you should be focusing on the direction of the business. Knowing exactly what you want to be serving in terms of style and flavour profile. Maintaining staff is also very important with keeping food consistent and the quality up to the standard of your establishment.
What do you think separates Wellington from the rest of the country in the hospitality industry?
I feel that Wellington being smaller has a certain standard of food. Where the quality is very consistent in all aspects, like café, restaurant bar etc all reasonably good. With being small and there being so many eateries, the competition is good also. It is also a very close scene that does not seem to have any rivalry, establishments seem to support each other when they are doing well.
What has kept you apart from the rest and made you one of Wellington's loved restaurant institutions?
I think Pravda has kept going for so long because it has stayed true to its offering. Right from the coffee and a scone in the morning to a breakfast or lunch, then the steak house in the evening. The team at Pravda are very passionate about what they do and the customers we serve.
How would you describe the foodie scene in Wellington?
I think the food in Wellington is great. You have such a vast range of restaurants in a small area. You have it all from classic food to very modern, great seafood and street food. The options and quality are creating a certain buzz and vibe about the city.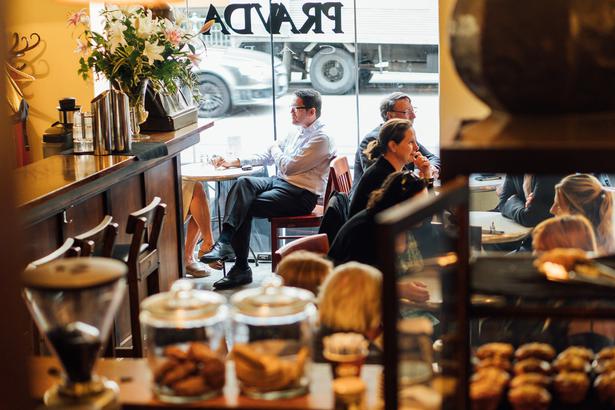 Besides your passion for food and people, what makes you wanna come in every day after so long?
I feel that after so long in the industry, I still want to come in every day because no day is ever the same. There is a certain rush that comes along with hospitality, and it has a weird sense of satisfaction after a long day, that just makes you want to do it again.
What is your preferred food to cook and why?
Although I do love a good steak, my preferred food to cook is probably seafood. There is something wholesome about nice fresh seafood, cooked nice and simple.
What is the one country you would love to cook in for one year?
I would love to cook in Japan. I just think it would be a great environment to learn in, with the skill and technique used in the cooking.
What is your last supper meal and drink?
This is a hard question. But I would probably say, fresh oysters, some chilli mussels and clams and a nice wagyu steak with fresh truffle. To drink would be a nice merlot and a whiskey.
If you had to cook one dish to represent yourself what would it be?
A dish to represent me would have to be something slow-cooked. Whether it be a braise, confit or smoked, something simple and tasty.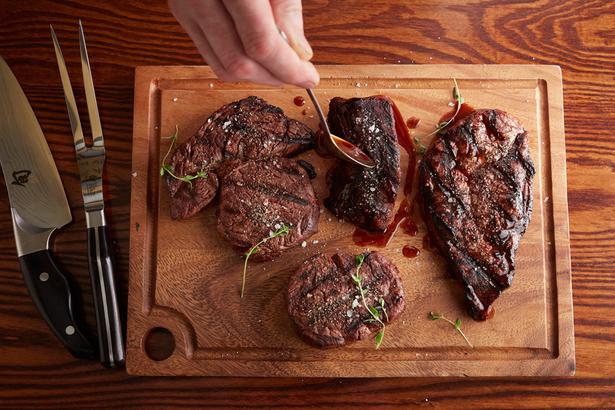 Best meal you have ever had and why?
Best meal I ever had is a difficult one. With travelling you have so many memorable meals for different reasons. But one that comes to mind would be the Dairy in London, we had a great tasting menu. Or Italy just ordering so much food and wine and sitting for hours eating with great company.
What is your biggest day to day challenge in this industry?
I feel my biggest day to day challenge is the balance between work and home. Being passionate about what you do is sometimes hard to turn off when you are at home with family.
How do you keep yourself sane in-between the long hours?
I keep myself sane by spending time with my amazing partner Paige and our beautiful daughter Blake, oh and vodka.
Where did you start in the kitchen and where is the best place it has taken you?
I started at a restaurant called Cobar in Eastbourne, Lower Hutt as the pastry/larder chef. The best place it has ever taken me is probably London. From living in the UK you have the whole of Europe on your back doorstep for travelling and new experiences.
Head to Pravda with your Platinum Card to experience the American Express Dining Credit benefit — enjoying $150 back when you spend $150 or more twice per year, every year. Not a member? Sign up for an American Express Platinum Card at Amex.co.nz
Share this:
More Food & Drink / Dining Out